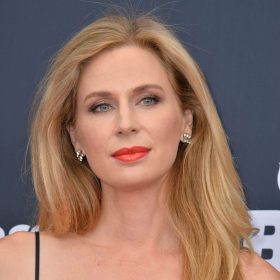 Anne Louise Dudek
Anne Dudek is an American actress who has made her mark in the world of stage, film, and television. She is also known for her work as a director and producer. One of her most beloved roles was portraying Amber Volakis in the popular series "House". She has showcased her talent in various successful shows including "Charmed", "Covert Affairs", "Grimm", "Friends", "How I Met Your Mother", and many more.
What we know about this person
Full name:
Anne Louise Dudek
Date of birth:
March 22, 1975
Zodiac sign:
Birthplace:
Boston, Massachusetts, USA
Early life
Anne Louise Dudek was born on March 22, 1975, in Boston, Massachusetts. With her stunning beauty, it's evident that she carries Eastern-Slavic roots, and indeed, she hails from a family of Polish immigrants. Growing up in Newton, she discovered her passion for theater at a young age and actively participated in school theatrical performances.
After completing high school, Anne pursued her studies in performing arts at Northwestern University. This esteemed institution has produced notable alumni, including actors Warren Beatty, David Schwimmer, former US Senator George McGovern, and the Duchess of Sussex, Meghan Markle. Despite studying at such a prestigious institution, Anne didn't initially envision a dedicated career in the film industry. She viewed her time on stage as a temporary enjoyment, assuming she would eventually pursue something more substantial.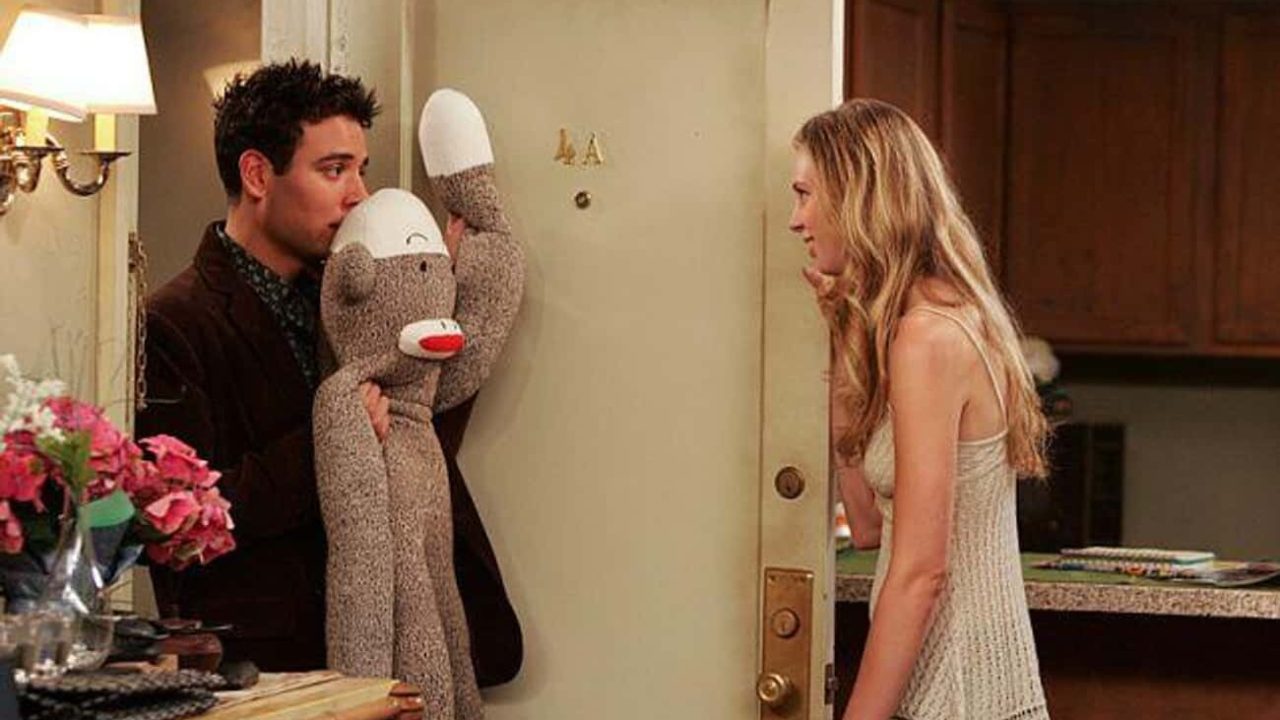 Anne Dudek in How I Met Your Mother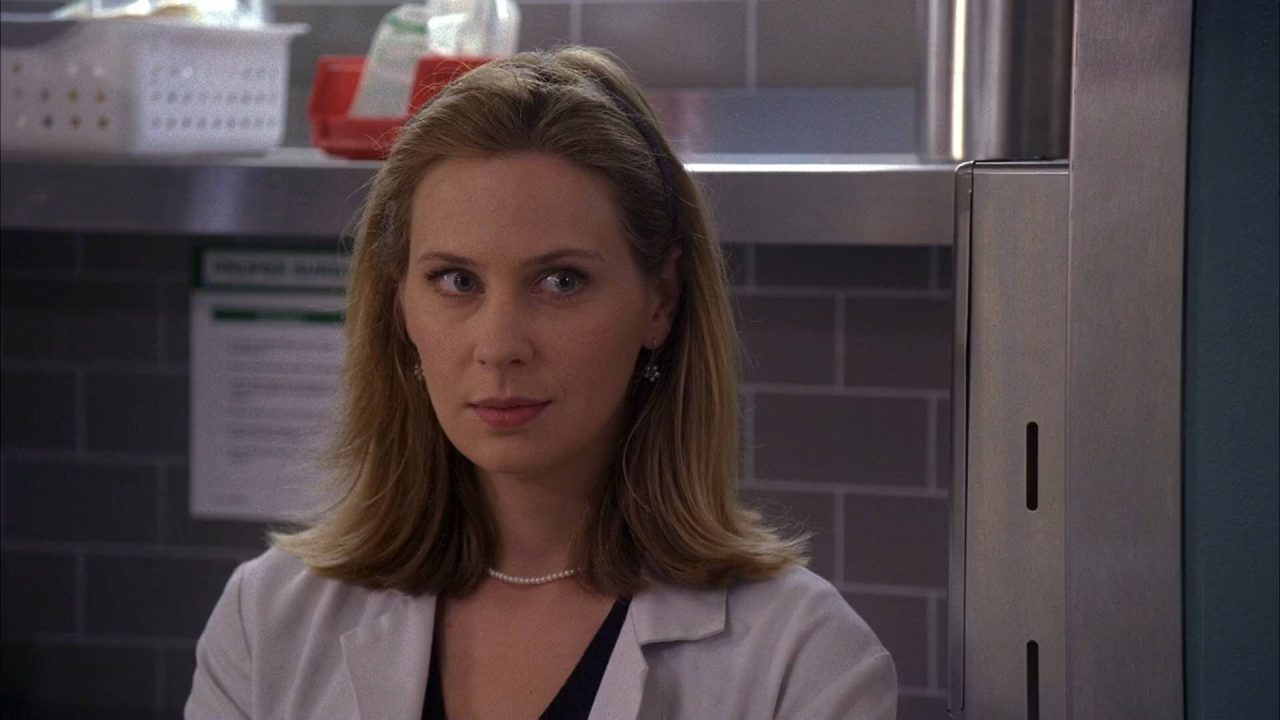 Anne Dudek as Amber Volakis in House
Career
Despite not initially taking her acting career seriously, Anne Dudek's playful attitude led her down a path filled with unexpected success. After graduating from university, she made the move to New York, where she graced the Broadway stage for an impressive five years. Anne's talent as an actress shone brightly, and she even received recognition for her outstanding performance, winning the Connecticut Critics Circle Award for her role in Tennessee Williams' play, "The Glass Menagerie."
Having established herself in the world of theater, Anne desired a different kind of fame and decided to transition to television. It didn't take long for her to land new roles in popular TV shows. Despite initially being cast in minor parts, her magnetic presence often outshone the main stars, leaving a lasting impression in the few minutes she had on screen.
From 1997 to 2007, Anne Dudek had the opportunity to showcase her talent in various popular projects including "ER," "Desperate Housewives," "Six Feet Under," "Friends," "Charmed," and "Bones." However, it was in 2007 that she achieved true fame and captured the audience's love when she joined the cast of the TV series "House." Initially appearing in the fourth season, the producers did not anticipate the enduring collaboration that would follow.
Anne portrayed the character of Dr. Amber Volakis, "cutthroat bitch", a strong and independent woman known for her ruthless determination to achieve her goals, often disregarding moral boundaries. Reflecting on her experience, the actress confessed feeling disheartened after reading the script, fully expecting her character to have a short tenure on Gregory House's team. Nonetheless, armed with a sense of humor, she hoped to at least bring some amusement to the role.
"I thought, 'they're going to write a really great fiery ending for her. She's going to go down in flames, but at least it's going to be fun'. But I think there weren't a lot of characters like that on prime-time television shows. Whether you want to say she's a strong woman or an evil character or whatever, Amber was pretty unique, and I felt really blessed to have had that role and to have played that character", Dudek said in an interview. However, she has created such a compelling character that she has taken almost a main role in season four.
The portrayal of Dr. Amber Volakis on "House" evoked strong reactions from the audience, with some despising her character while others adored her. Initially dismissed by House, creator David Shore recognized the appeal of the intriguing character and brought her back as Wilson's mistress, igniting a passionate love affair that became a highlight of the season.
Anne's character's tragic death in "House" stirred an unprecedented audience response, while she also managed to star in two other notable projects: "Mad Men" and "Big Love." Juggling the demands of multiple roles proved challenging for the hardworking actress, as she faced long hours on set, often working until 3 a.m.
Despite the strain, Anne, being a workaholic, welcomed the opportunity to immerse herself in demanding projects. In "Mad Men," she portrayed the controversial character Francine Hanson, a pregnant woman who disregards her baby's health by smoking and engaging in reprehensible actions. Her co-stars in the series included Elizabeth Moss and Jon Hamm.
In the TV series "Big Love," which explores the topic of polygamy among Mormons, Anne portrayed a slightly unhinged housewife who discovers her husband's homosexual tendencies. In the crime film "Covert Affairs," she took on the role of Annie Walker's sister, a clever and sophisticated woman involved with the CIA.
During her career, Dudek had the privilege of working alongside renowned stars such as Nicole Kidman, Ed Harris, and Anthony Hopkins. They collaborated in the German-American melodrama "The Human Stain," directed by Robert Benton. Additionally, the crime comedy "White Chicks," in which Anne played a significant role, achieved commercial success, grossing over $113 million worldwide on a budget of $37 million.
Anne Louise Dudek Movies and TV Shows
2017–...

The Good Doctor (episode "Quiet and Loud")

Olivia

2015–...

Grey's Anatomy (episode "Do You Know?")

Elise Castor

2014–2023

The Flash

Tracy Brand

2011–2017

Grimm (episode "Once We Were Gods")

Vera Gates

2009–2016

Castle (episode "The Fifth Bullet")

Emma Carnes

2005–2014

How I Met Your Mother

Natalie

2004–2012

Desperate Housewives (episode "Pretty Little Picture")

Brandi

2004–2012

House

Dr. Amber Volakis

1998–2006

Charmed (episode "Ordinary Witches")

Denise

1994–2004

Friends (episode "The One After Joey and Rachel Kiss")

Precious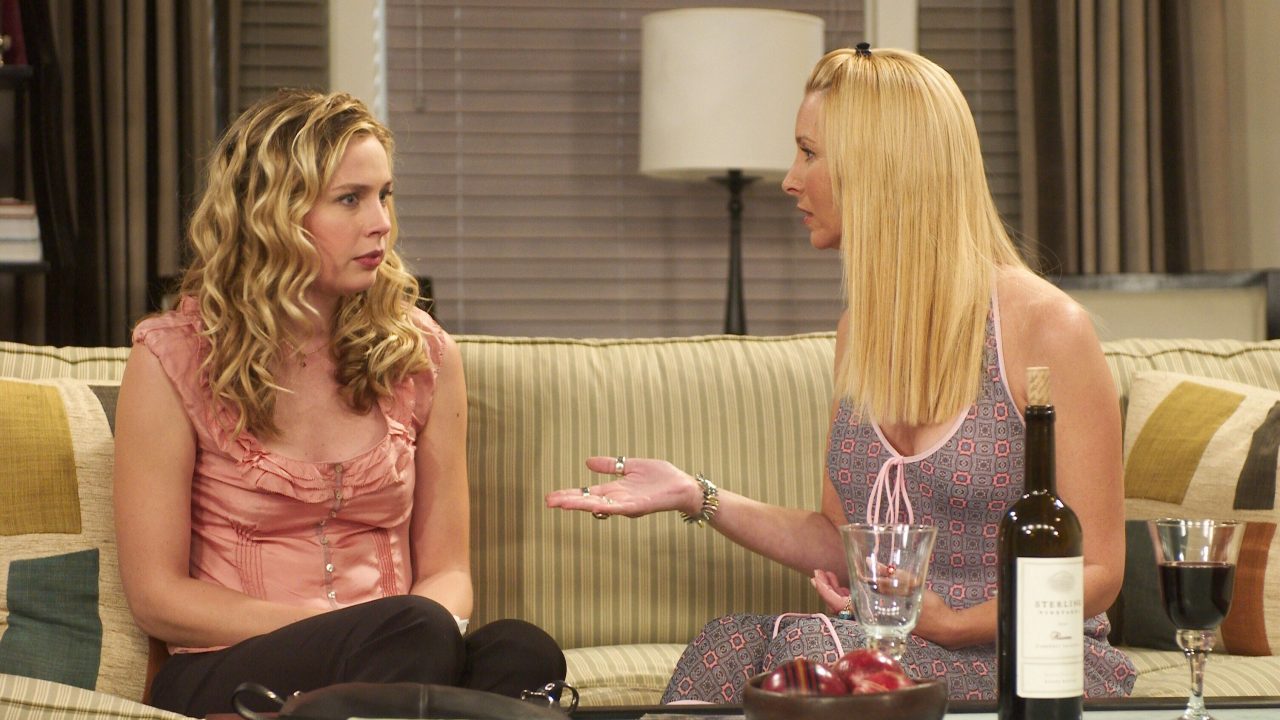 Anne Dudek (left) in Friends
Anne Dudek's personal life and family
During her busy filming schedule for "House," Anne Dudek managed to find love. She met artist Matthew Heller, and their connection blossomed into a profound relationship. In 2008, they tied the knot and later welcomed two children into their lives, a son named Akiva and a daughter named Saskia.
However, in 2016, after eight years of marriage, the couple decided to separate. As of now, there is no information available about Anne Dudek's current relationship status.
Anne Dudek now
Anne Dudek remains active in her career and continues to take on new projects. She is set to play the lead role in the upcoming drama film "Reminisce," alongside the talented Julia Ormond. In 2022, Anne had a productive year, joining the main cast of the series "Manhunt." Her dedication to her craft and commitment to her roles continue to showcase her talent as an actress.
Updated:
September 26, 2023