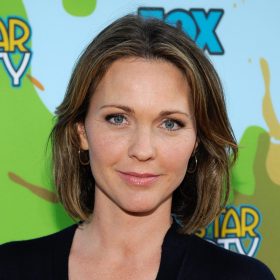 Kelli Renee Williams
Kelli Williams, an American actress with French heritage, achieved significant fame both domestically and internationally through her work on the ABC television series "The Practice." Her performance in the show earned her nominations for the Screen Actors Guild Award and various other prestigious accolades. With a repertoire of over 60 roles in different films and TV series, she has proven her versatility and talent in the industry
What we know about this person
Full name:
Kelli Renee Williams
Date of birth:
June 8, 1970
Zodiac sign:
Birthplace:
Los Angeles, California, USA
Occupation:
actress, director
Early life
Kelli Renee Williams was born on June 8, 1970, in Los Angeles, California, USA. Her mother, Shannon Wilcox, was a renowned actress and producer, boasting an impressive filmography of over 70 projects. Meanwhile, her father, John Williams, practiced as a plastic surgeon in a private clinic. When Kelli turned 13, her parents divorced, and she chose to live with her mother. She has one sibling and two stepbrothers.
Growing up in California, Kelli had an early start in the entertainment industry. From her infancy, she appeared on television commercials for diapers, with her mother being involved in the ads. This continued throughout her childhood. She received her early education at Lycée Français de Los Angeles and later attended one of Beverly Hills' most prestigious high schools.
Apart from her work in advertising, Kelli actively engaged in school plays during her childhood and teenage years. The school theater in Beverly Hills maintained such a high standard that after Kelli's performance as the lead in the iconic play "Romeo and Juliet," she caught the attention of an agent. It didn't take long before she received an enticing offer to star in a television series.
Career
In 1988, Kelli Williams made her debut in both television and movies. She appeared in an episode of the CBS series "Beauty and the Beast" and portrayed one of the victims of stranglers in the NBC film "The Case of the Hillside Stranglers." Following these early roles, Kelli received offers for commercials and music videos, but she carefully selected the projects she agreed to take on.
Her first significant and consistent role came as Mattie Walker in the TV series "Elvis." The show, which aired from February to May 1990, explored the early years of singer Elvis Presley (portrayed by Michael St. Gerard) and targeted a teenage audience. Kelli's character appeared in all 13 episodes, marking her first substantial project with an extended duration of filming. While the series didn't achieve significant success, it provided Kelli Williams with valuable experience in her acting career.
While building her acting career in both film and television, Kelli Williams consistently appeared in several movies that unfortunately did not achieve notable success. Nevertheless, her passion for creativity only grew stronger. Although she received offers for movie roles, their significance paled in comparison to the opportunities presented by television series. Throughout her acting journey, Williams remained more focused on the latter.
In 1997, Kelli landed a significant role in the ABC Studios drama series "The Practice," created by director David E. Kelley. The show revolved around the lives of lawyers and quickly gained popularity, becoming one of America's most beloved television series, receiving numerous accolades and awards. Kelli Williams portrayed one of the lawyers, and her character remained a recurring presence for seven out of the eight seasons of the show, earning her recognition as a contender for several prestigious awards.
In 2009, Kelli Williams received a notable invitation to join the cast of the series "Lie to Me," where she portrayed Dr. Gillian Foster, one of the main characters. The show quickly gained popularity, prompting FOX studio to extend the filming for two more successful seasons. Kelli remained part of the series until its conclusion in 2011, receiving widespread acclaim for her compelling performance.
Apart from her acting endeavors, Kelli Williams also ventured into directing. In 2004, she took on the role of director for an episode of the TV series "The Practice," where she was also a cast member. In 2013, she not only portrayed a character in the series "Army Wives" but also received the responsibility of directing one of the episodes. Since 2019, Kelli has fully embraced her directing career, focusing wholeheartedly on this creative aspect of the entertainment industry.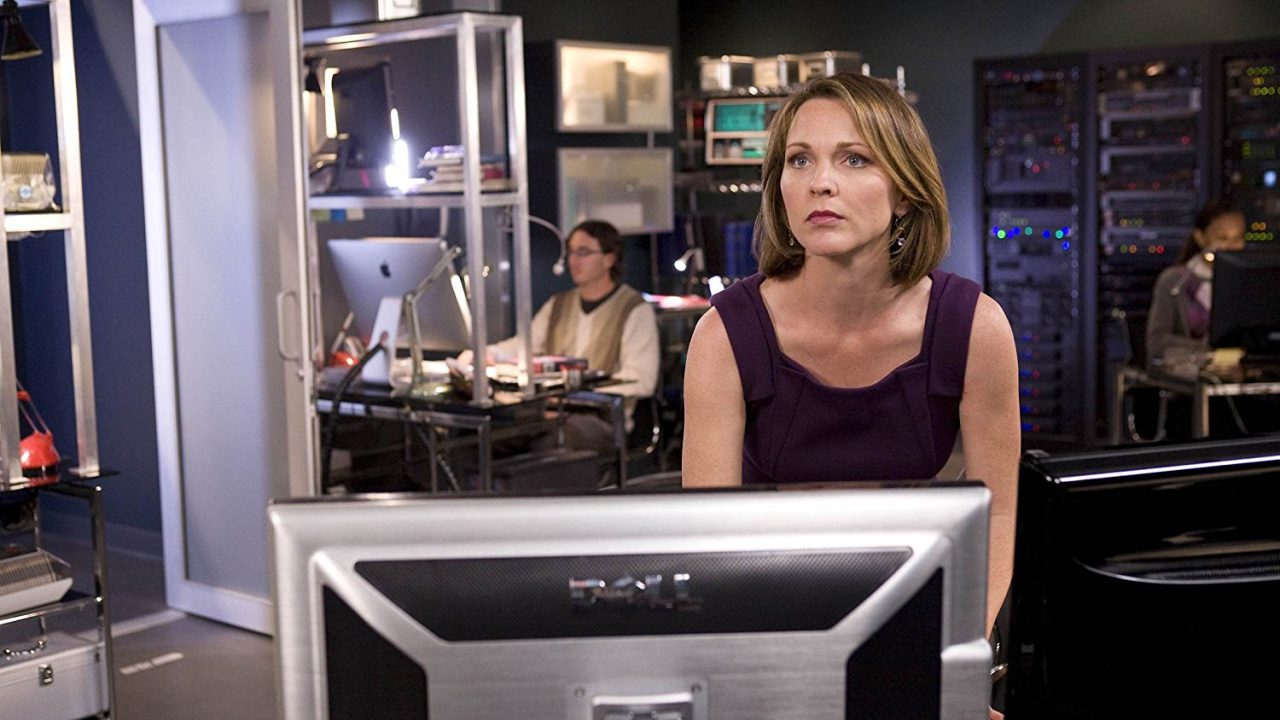 Kelli Williams in Lie to Me
Kelli Renee Williams Movies and TV Shows
2013–2018

The Fosters

Justina Marks

2009–2011

Lie to Me

Dr. Gillian Foster

2001–2010

Scrubs (episodes "My Student", "My Tuscaloosa Heart")

Kristen Murphy

2008–2015

The Mentalist (episode "Pretty Red Balloon")

Beth Flint

2005–2020

Criminal Minds (episode "Hanley Waters")

Shelley Chamberlain

2003–...

NCIS (episodes "Alleged", "Viral")

Special Agent Maureen Cabot

1999–...

Law & Order: Criminal Intent

Holly Lauren / Kathleen Shaw

1997–2004

The Practice

Lindsay Dole

1990–...

Law & Order (episode "Sisters of Mercy")

Maggie

1989–1993

Quantum Leap (episode "Disco Inferno")

Shannon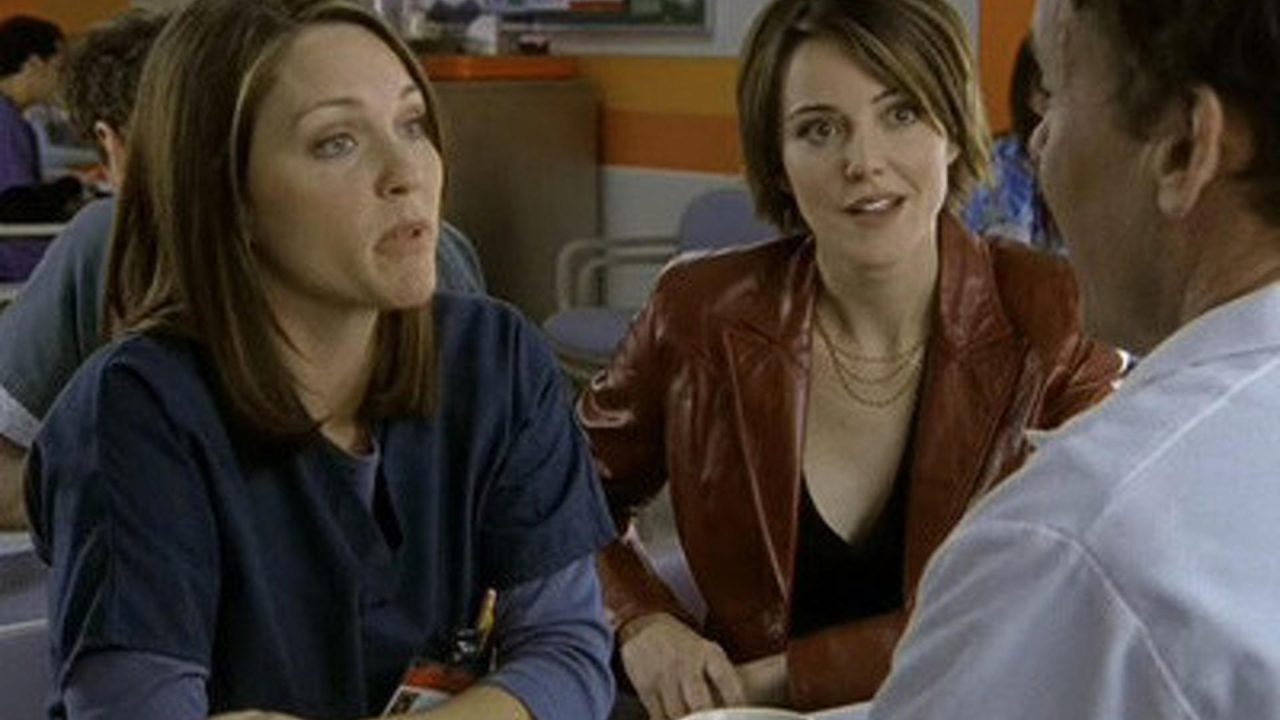 Kelli Williams (left) in Scrubs
Kelli Williams' personal life and family
Kelli Williams is currently divorced, having been married to Ajay Sahgal, an Indian-born writer, in 1996. While Ajay was born in Canada, he cherished the traditions of his ancestors and introduced Kelli to his national culture. As a result, she embraced certain spiritual practices from Hinduism. Besides his writing contributions to television and film projects, Sahgal has scripted more than 15 TV series.
Throughout their 21-year marriage, the couple preferred to keep their relationship away from the public eye. They were blessed with three children: Kiran Ram in 1998, Ravi Lyndonat in 2001, and Sarame Jane in 2003. All three children have also followed their parents' footsteps into the film industry. As of now, there is no information about Kelli's involvement in a new relationship following her divorce.
Talk Shows
2010

Hell's Kitchen

Role: Guest

2010

Tavis Smiley

Role: Host

2009

The Ellen DeGeneres Show

Role: Guest

2008–2009

Entertainment Tonight (3 episodes)

Role: Guest

2001

Late Night with Conan O'Brien

Role: Guest

2000

The View

Role: Guest

2000–2001

The Late Late Show with Craig Kilborn (2 episodes)

Role: Guest

2000

The Daily Show

Role: Guest

1999–2001

The Rosie O'Donnell Show

Role: Guest
Kelli Williams now
As of 2023, Kelli Williams is 53 years old and resides in Los Angeles with her children. She enjoys spending quality time with her friends and often goes out with her ex-husband, maintaining a cordial relationship. Yoga and biking are among her favorite activities to stay active and healthy. Kelli remains quite active on social media, connecting with her fans and sharing updates about her life.
At this stage in her life, Kelli Williams has shifted her focus from acting to directing. Her projects primarily revolve around directing, showcasing her passion and talent behind the camera.
Embracing a diverse worldview, Kelli considers herself a "person of the world." This has led her to travel extensively and engage in charitable work across Asian and African continents. Her ability to speak French and Spanish in addition to English has likely facilitated her interactions and connections during her travels.
Following her marriage, Kelli adopted Hindu philosophical practices, which influenced her dietary choices. She made the decision to give up eating meat and now follows a lax diet, focusing on self-discovery and maintaining a healthy lifestyle through yoga and other mindful practices.
Updated:
September 26, 2023