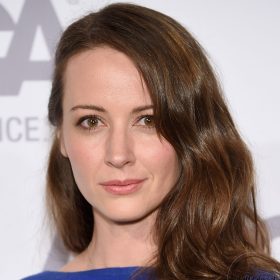 Amy Louise Acker
Amy Acker is a highly accomplished American actress known for her versatile performances in television series and films. Hailing from an average family, she initially aspired to pursue a career as a ballet dancer but found her true calling on the theatrical stage and various film sets. Throughout her career, Amy Acker has received critical acclaim for her exceptional talent and ability to portray a diverse range of characters. She has garnered a loyal fan base for her roles in popular TV series such as "Dollhouse," "Angel," "Person of Interest," and "The Gifted."
What we know about this person
Full name:
Amy Louise Acker
Date of birth:
December 5, 1976
Zodiac sign:
Birthplace:
Dallas, Texas, USA
Marital status:
Married to James Carpinello
Early life
Amy Louise Acker, a native of Dallas, Texas, was born on December 5, 1976, to a family where her mother took care of the household, while her father followed a legal career path. Throughout her early years, Amy immersed herself in the world of ballet, pouring her heart and soul into this art form. However, her path took an unexpected turn when a knee surgery during her high school years forced her to bid farewell to her cherished passion. Amy successfully completed her education at Lake Highlands High School and later ventured into the realm of art, pursuing studies at Southern Methodist University.
Career
Amy Acker's career took off during her student years when she ventured into professional modeling, working with renowned fashion magazine J.Crew. Following her graduation, she captivated audiences on the theatrical stage, showcasing her exceptional talent in numerous productions. Notably, her portrayal in the play "Thérèse Raquin" earned her the prestigious Leon Rabin Award, recognizing her remarkable contributions to the theater industry.
In 1998, Amy made her debut in television with a memorable appearance in the series "Wishbone." This marked the beginning of her successful journey in the medium, which included joining the cast of the acclaimed series "Angel" in a recurring role as Winifred Burkle. Her exceptional performance in the series earned her recognition, including the esteemed Saturn Film Award for Best Supporting Actress.
Amy Acker's talent and versatility also extended to the world of film, as showcased in her notable appearance in the feature film "Catch Me If You Can" alongside celebrated actors Leonardo DiCaprio, Tom Hanks, and Christopher Walken. She further solidified her presence in the television landscape with a main cast role in the popular series "Alias" and guest appearances in other beloved shows such as "Supernatural," "How I Met Your Mother," and "Private Practice."
While Amy continued to expand her filmography with captivating television series, she also embraced occasional roles in movies. Her lead role in the fantasy film "Fire and Ice: The Dragon Chronicles" and her portrayal of Wendy Lin in the horror film "The Cabin in the Woods" showcased her versatility as an actress, collaborating with talented actors such as Chris Hemsworth, Anna Hutchison, and Kristen Connolly.
From 2009 to 2010, Amy Acker portrayed the recurring character of Dr. Claire Saunders in the acclaimed series "Dollhouse" and later joined the main cast of the detective drama "Happy Town" as Rachel Conroy. She achieved further recognition and praise for her portrayal of Root in the television series "Person of Interest," appearing in a total of 65 episodes alongside notable actors including Michael Emerson, James Caviezel, Joseph Mazzello, and Nick E. Tarabay.
Amy Acker's talent extended beyond television and into the world of film, with her notable role as Beatrice in Joss Whedon's film adaptation of "Much Ado About Nothing," which garnered critical acclaim and was celebrated as one of the top independent films of the year. Alongside her film projects, Amy continued to make guest appearances in various television series, including "Grimm," "Once Upon a Time," "Warehouse 13," "Agents of S.H.I.E.L.D.," "Suits," and more.
In addition to her remarkable acting career, Amy Acker leads a fulfilling personal life. She has been happily married to actor James Carpinello since 2005, and together, they have two children named Jackson and Ava. Amy, James, and their children share their home with two beloved dogs, Penny and Buddy. Currently residing in Los Angeles, Amy enjoys sharing her passion for cooking with her followers on social media, often delighting them with her favorite recipes.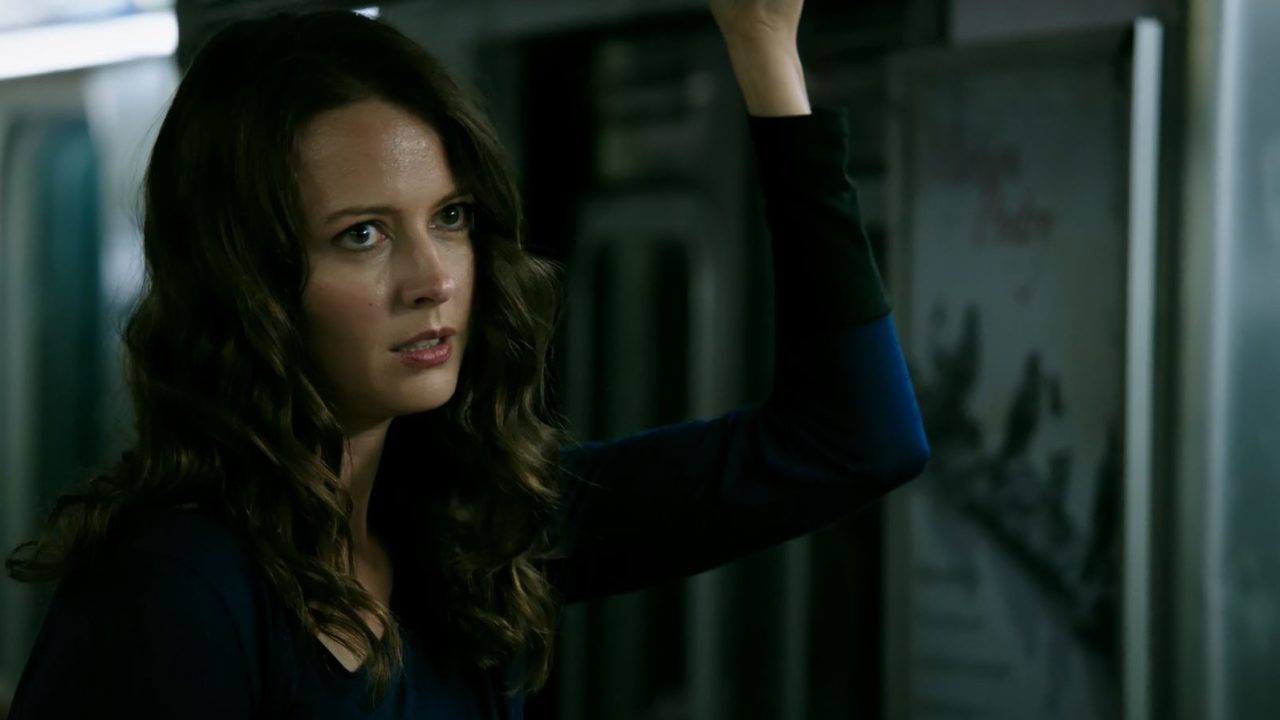 Amy Acker in Person of Interest
Amy Louise Acker Movies and TV Shows
2013–2020

Agents of S.H.I.E.L.D. (episode "The Only Light in the Darkness")

Audrey Nathan

2011–2019

Suits

Esther Litt-Edelstein

2011–2018

Once Upon a Time (episode "Dreamy")

Astrid / Nova

2011–2017

Grimm (episode "Tarantella")

Lena Marcenko

2011

The Cabin in the Woods

Wendy Lin

2005–...

Grey's Anatomy (episode "Good Shepherd")

Kathleen Shepherd

2005–2020

Supernatural (episode "Dead in the Water")

Andrea Barr

2005–2014

How I Met Your Mother (episode "Come On")

Penelope

2005–2010

Ghost Whisperer (episode "Weight of What Was")

Tessa

2002

Catch Me If You Can

Miggy
Talk Shows
2023

Steve Varley Show

Role: Guest

2021

Ok! TV

Role: Guest

2016

Home & Family

Role: Guest
Amy Acker's personal life and family
Amy Acker has been happily married to actor James Carpinello since 2005. The couple has two children together, a son named Jackson and a daughter named Ava. They also share their home with two beloved dogs named Penny and Buddy. Amy and her family currently reside in Los Angeles. When she's not busy filming, Amy enjoys cooking and often delights her followers on social media by sharing her favorite recipes.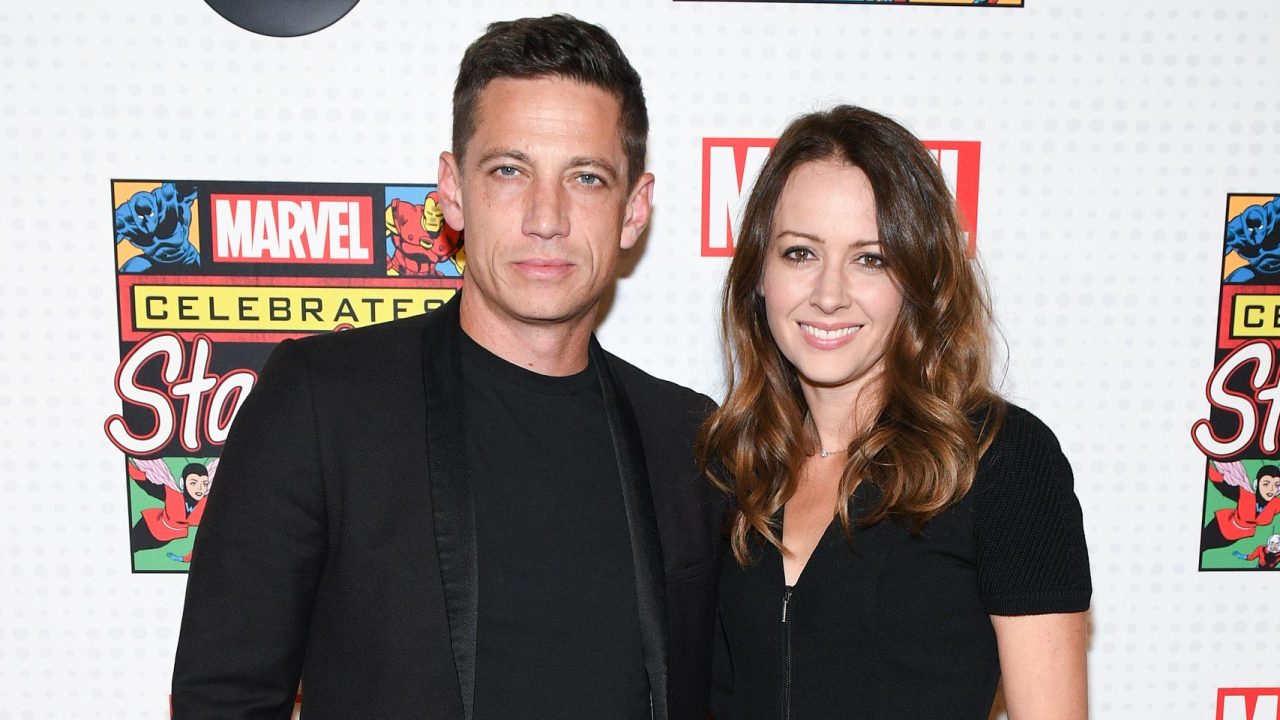 Amy Acker with husband James Carpinello
Amy Acker now
Amy Acker continues to thrive in her career, captivating audiences with her talent and versatility. In January 2023, she took on the lead role alongside Warren Christie in the captivating detective series "The Watchful Eye," unraveling the deepest secrets of those around her. Fans can also anticipate Amy's upcoming appearance in the dramatic film "Ordinary Angels," further solidifying her position as a prominent figure in the entertainment industry.
Updated:
December 10, 2023