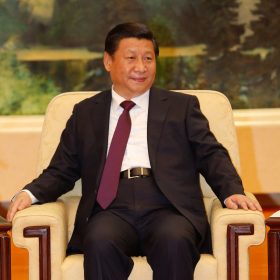 Xi Jinping
Xi Jinping holds the esteemed position of President of the People's Republic of China and is a distinguished political figure. He is affectionately termed the "big daddy" by the Chinese populace, a testament to the deep respect they have for him. This reverence is well-deserved, given Xi Jinping's unwavering commitment to eradicating corruption and his forward-thinking approach to governing the nation.
What we know about this person
Date of birth:
June 15, 1953
Zodiac sign:
Birthplace:
Beijing, China
Marital status:
Married to Peng Liyuan
Occupation:
politician, executive, president
Early life
Xi Jinping's lineage can be traced back to China's ancient Han ethnicity. He was born in Beijing in 1953, with some discrepancies regarding the exact date of his birth. Some sources cite June 1st, while others suggest June 15th. In Chinese tradition, it's common to reference only the month and year of birth.
Xi Jinping's father, Xi Zhongxun, was a prominent figure in Mao Zedong's inner circle until the 1960s. The Xi family consisted of four siblings. Due to his father's influential position, Xi Jinping enjoyed a tranquil childhood. However, the family's fortunes took a turn in 1962 when Xi Zhongxun was accused of treachery and exiled to Henan province. To shield young Xi from any subversive influences, he was relocated to Yanchuan province.
This period of separation from his family and living in challenging conditions profoundly impacted Xi Jinping. He endured hardships, residing in a cave and working tirelessly for sustenance. These trying times, spanning seven years, molded Xi Jinping's character and solidified his commitment to communist principles. He developed a profound empathy for the common people who faced similar adversities.
In 1975, Xi Jinping pursued higher education at the esteemed Tsinghua University, opting for the chemical engineering program. However, his professional journey took a different direction.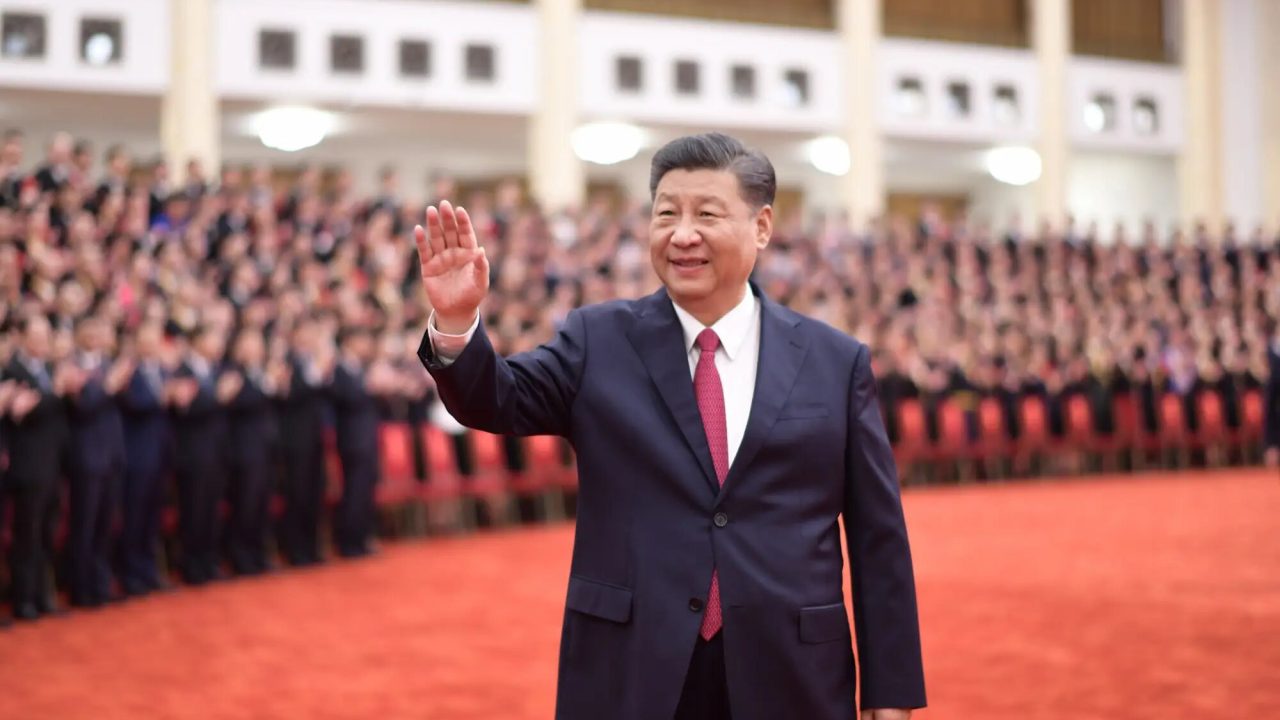 Chinese President Xi Jinping
Commencement of political career
Xi Jinping's foray into politics began in earnest in 1974 with his induction into the Communist Party. Demonstrating competence and dedication early on, he rapidly ascended the political ladder. By 1982, he had secured the role of secretary to the defense minister. Shortly thereafter, he was designated as the leader of the local party committee in Zhengding county. Under Xi Jinping's leadership, Zhengding witnessed a surge in tourism, bolstering the economic health of the Hebei province.
In the subsequent years, Xi Jinping undertook various roles, from serving as the vice-mayor of Xiamen to the secretary of the Fuzhou municipal committee, and later as the secretary of the Fujian province party committee. In 2000, he was elected as the governor of Fujian, a tenure marked by significant economic growth due to investments from prominent Chinese entrepreneurs.
In 2002, Xi Jinping became a member of the party's Central Committee and assumed the governorship of the Zhejiang province. Even at this juncture, he was recognized for his relentless fight against corruption, garnering widespread admiration and trust from the citizenry.
In 2006, China faced a significant upheaval when Chen Liangyu, the secretary of the Shanghai party committee, was found guilty of misappropriating pension funds. Following this, Xi Jinping was appointed to Chen's role, once more showcasing his capabilities.
By 2007, during the 17th National Congress of the Communist Party of China, Xi Jinping ascended to the Politburo Standing Committee. The subsequent year, 2008, saw him being designated as the Vice President of the People's Republic of China.
Despite the weight of his duties, which included preparations for the 2008 Olympics, overseeing the central party school, international visits, and drafting reports and speeches, Xi Jinping maintained his integrity.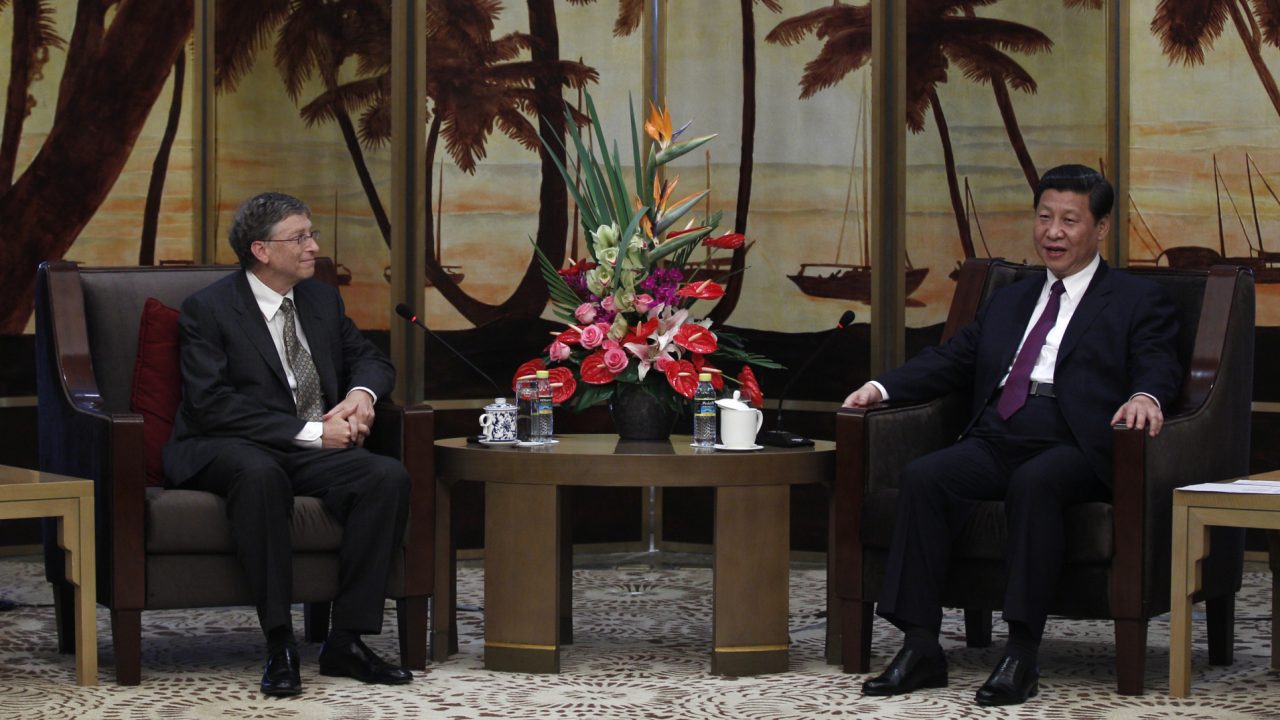 Bill Gates and Xi Jinping in China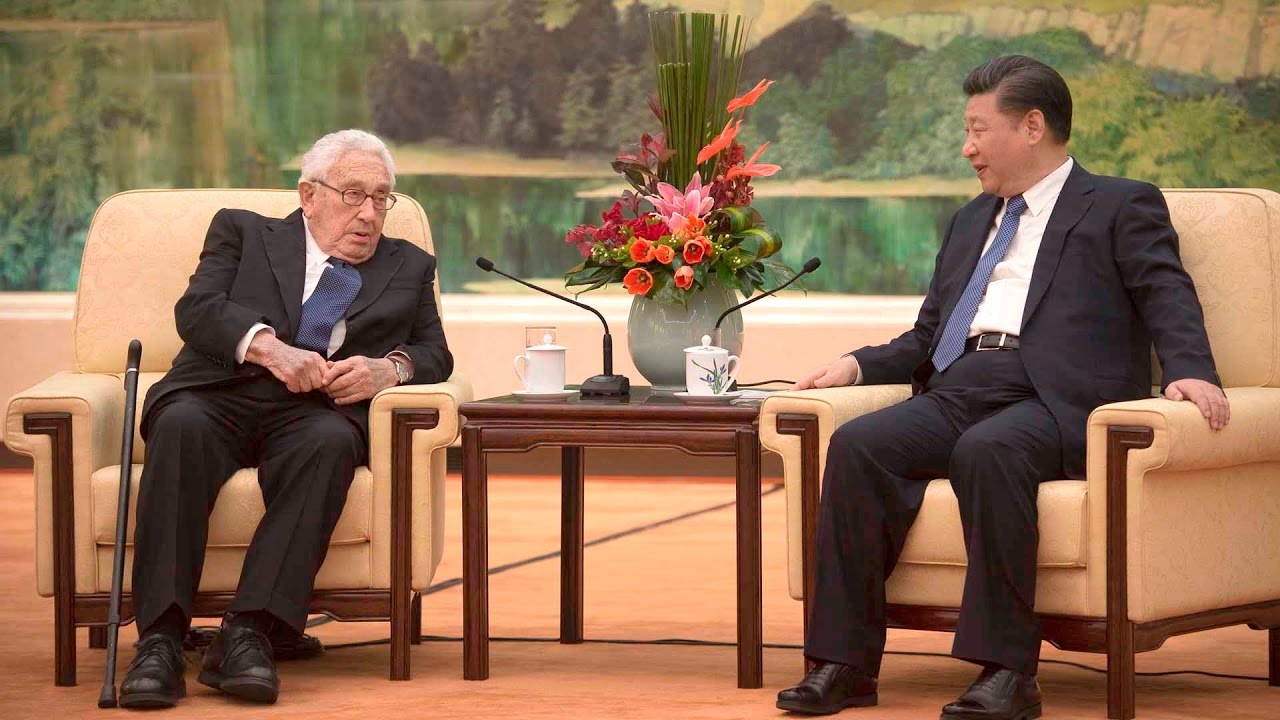 Henry Kissinger and Xi Jinping in China
Leader of China
Xi Jinping's exemplary contributions were recognized in 2012 when he was chosen as the General Secretary of the Communist Party of China at the party's Central Committee congress. As the new leader, he introduced the concept of the "Chinese Dream", outlining both immediate and long-term objectives. One of these goals is for China to be a global frontrunner by 2049.
While initially, some international politicians and even his allies viewed these aspirations with doubt, Xi Jinping's dedication to these objectives became evident over time. His tenure has been marked by numerous reforms, such as the establishment of personal reception offices for deputies, the inception of government websites, and significant changes in China's banking system, including the introduction of private banks, a defined deposit insurance system, and the creation of free trade zones.
Xi Jinping also prioritized the social sector. He launched initiatives to facilitate the migration of rural inhabitants to urban areas, providing them with housing, healthcare, and comprehensive pension plans. Additionally, he played a pivotal role in revising China's one-child policy, allowing certain families to have a second child if one parent is an only child. This was a significant shift from the previous stringent one-child policy.
Under Xi Jinping's leadership, China has also emphasized the importance of domestic tourism, with the country now being a top destination for its own citizens. These reforms have had a positive impact on China's economy and the quality of life of its residents.
In 2014, Xi Jinping penned a book, shedding light on the principles he believes every leader should embody. By 2017, his re-election as the leader of China made global headlines, with international figures like Vladimir Putin and Donald Trump extending their congratulations.
Under Xi Jinping's guidance, China has witnessed remarkable economic growth. For instance, in 2017, China's economy grew by 6.9%, surpassing the global growth rate of 3.7%. Remarkably, within a span of six years, China saw the creation of 70 million new job opportunities. Thanks to his achievements in the economy, Xi Jinping was dubbed a "visionary reformer" by international media. In his statements, the PRC leader repeatedly emphasized that only socialism is the future for China, leading the country to prosperity.
In 2018, the Communist Party of China's Central Committee proposed several amendments to the nation's constitution. These changes enabled China's leader to potentially govern indefinitely. While Western media often portrays him as an authoritarian figure, Xi Jinping remains a revered figure within China.
In 2019, Xi Jinping held a meeting with Kazakhstan's leader, Nursultan Nazarbayev. During this meeting, Xi Jinping honored the Kazakh president with China's highest accolade for foreign nationals — the Order of Friendship.
By December, news of a novel coronavirus outbreak in Wuhan, China, alarmed both the nation and the world. The Chinese government implemented stringent measures to curb the virus's spread. However, the virus soon became a global pandemic. Donald Trump voiced opinions suggesting China's responsibility for the COVID-19 spread.
Xi Jinping, in response, emphasized the importance of not politicizing the issue. He advocated for global cooperation in battling the virus and a strong partnership with the World Health Organization (WHO). Kim Jong-un, the Chairman of the State Council of North Korea, voiced his support for China's efforts against COVID-19. Additionally, Ukraine's President, Volodymyr Zelensky, expressed gratitude to Xi Jinping for providing vaccine supplies.
The pandemic posed challenges to Xi Jinping's leadership. Within the Communist Party of China, power dynamics became more pronounced. In October 2020, Xi Jinping addressed the Chinese military during the 40th-anniversary celebration of Shenzhen's first special economic zone. He underscored the importance of military preparedness and enhancing soldiers' combat capabilities, likely in response to growing tensions with the U.S.
By June 2022, a new directive outlining non-combat roles for the military was set to be implemented. This directive emphasized national sovereignty, peacekeeping, and disaster relief. Given the military's involvement during the pandemic and in earthquake relief efforts, this seemed to be a move to clarify the military's evolving roles.
Reports from the Kremlin indicated a phone discussion between the leaders of Russia and China, emphasizing their commitment to strengthening their alliance, including collaborations within the UN. In September, Xi Jinping was scheduled to make his first international visit since the pandemic's onset, with Kazakhstan as the destination.
In November 2022, Xi Jinping met with Canada's Prime Minister, Justin Trudeau. Following their discussion, which touched upon potential Chinese influence on Canadian elections, Xi Jinping expressed concerns about Trudeau disclosing details of their conversation.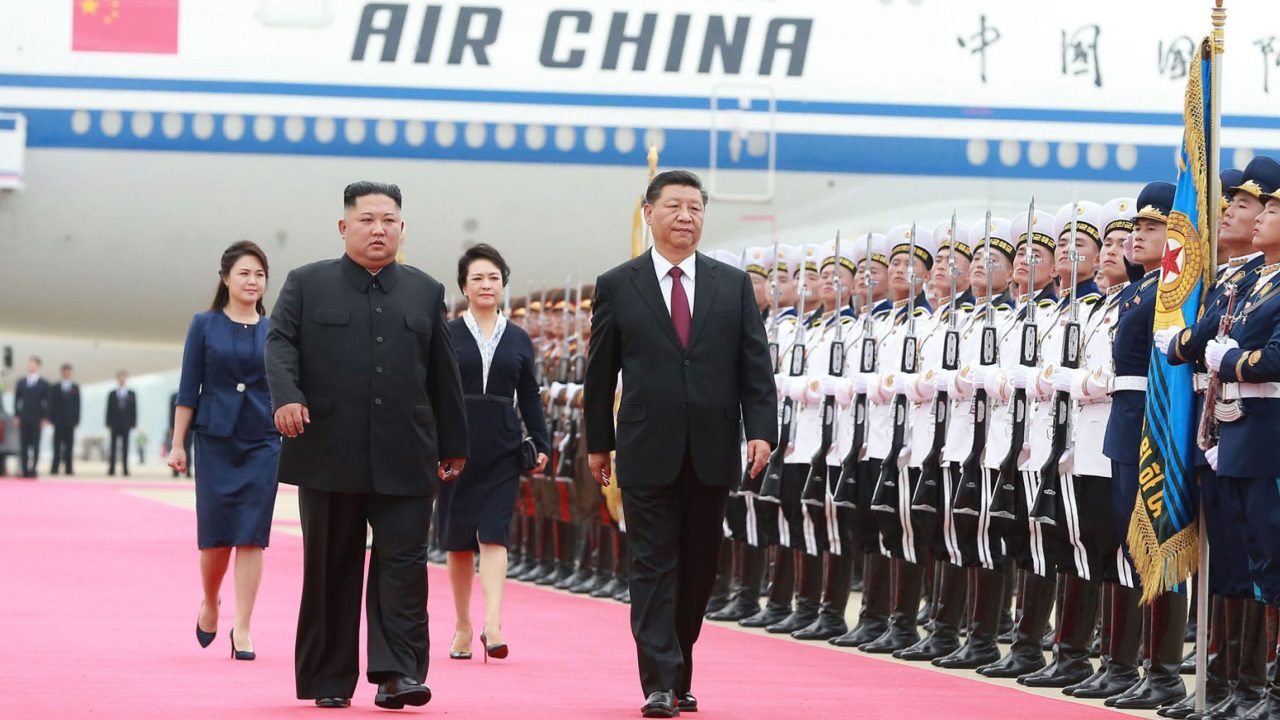 Kim Jong Un and Xi Jinping
Personal life
The tall and charismatic politician, Xi Jinping, stands at a height of 180 cm and weighs 78 kg. His stature and leadership have always garnered attention. Xi's first marriage was to Ke Lingling, the daughter of China's ambassador to the UK. However, their union was short-lived, lasting only three years due to personal differences.
At 34, Xi Jinping found love again and married the renowned Peng Liyuan, a celebrated singer in China known for her military songs. Impressively, Peng Liyuan holds the military rank of major general. Due to her demanding touring schedule, the couple often resides separately.
In 1992, the couple was blessed with a daughter, Xi Mingze. She later pursued her education at Harvard University in 2010, using a pseudonym to maintain her privacy.
Xi Jinping, in his leisure, enjoys reading and traveling. He has a keen interest in football (soccer) and mountain tourism. His official residence overlooks the scenic Zhongnanhai Lake, situated in an area colloquially termed the "new Forbidden City." Despite his high-profile status, Xi's declared annual income is a modest $22,256.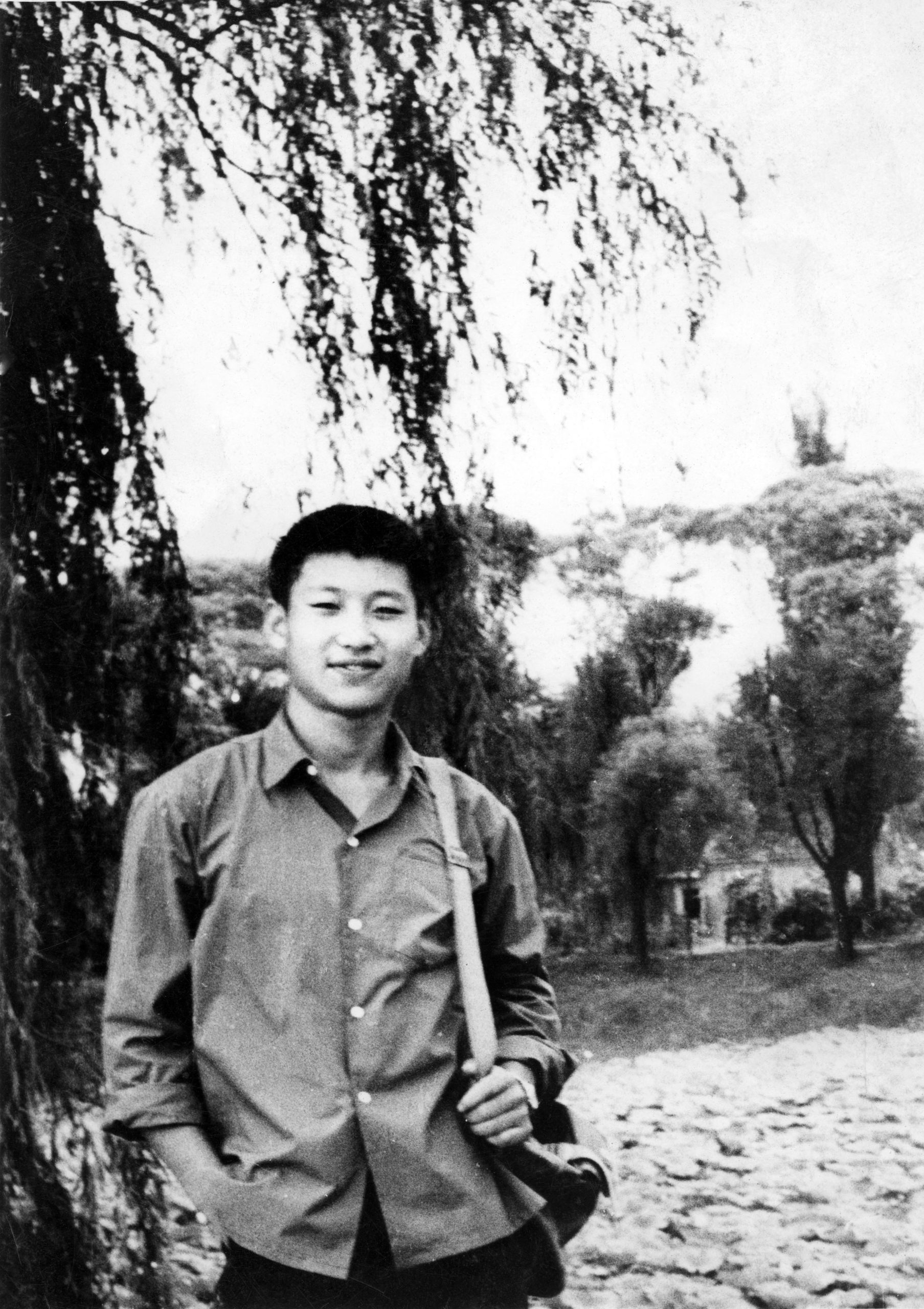 Xi Jinping young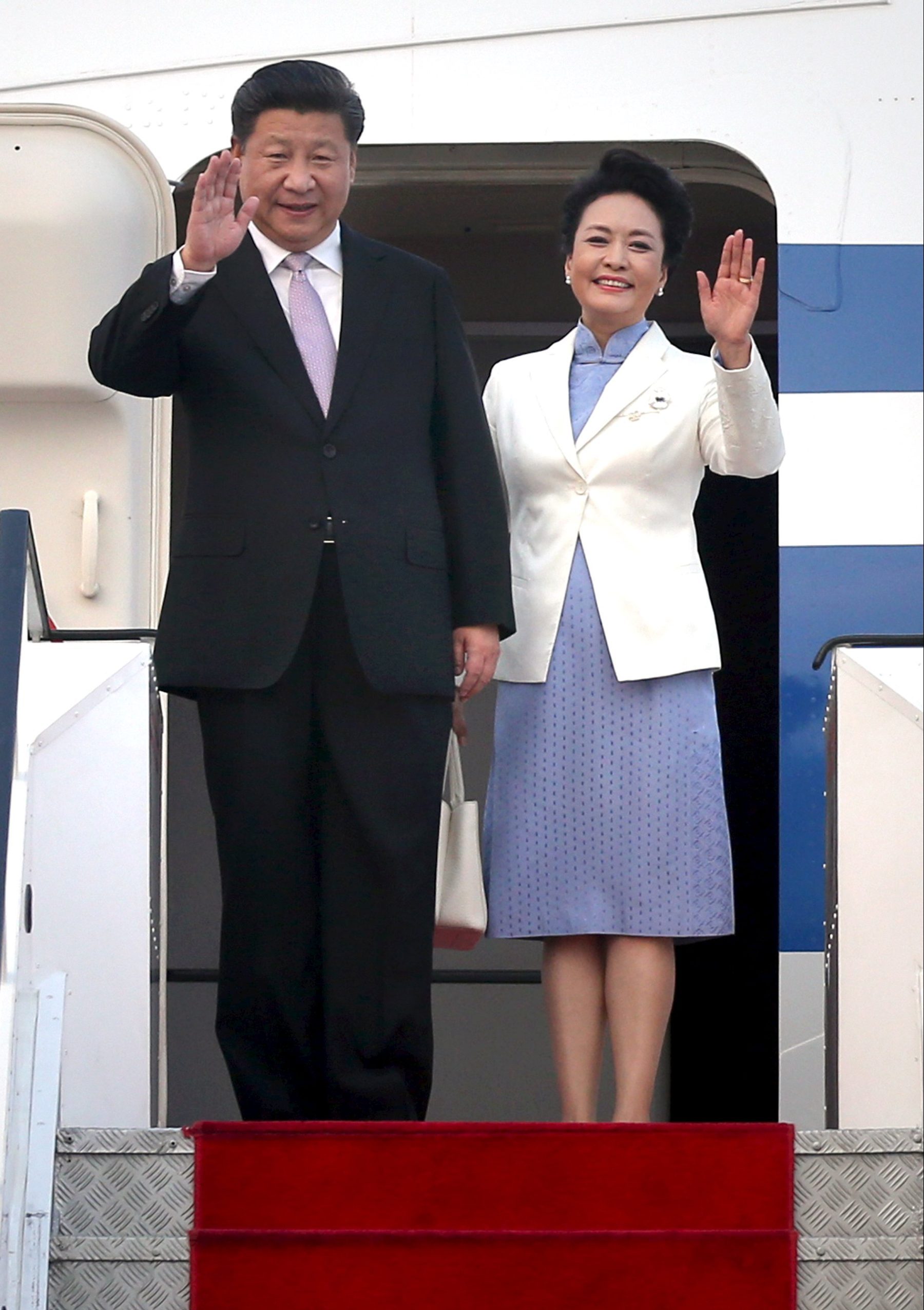 Xi Jinping with wife Peng Liyuan
Xi Jinping now
China's tradition, which limited the country's president to two terms, was disrupted. Constitutional amendments paved the way for Xi Jinping to extend his leadership. In October 2022, he was reaffirmed as the leader of the ruling party. By March 2023, the congress of deputies unanimously endorsed his role as the head of state.
During a parliamentary address, Xi Jinping emphasized the importance of bolstering China's military prowess, incorporating technological advancements. International sources speculated about a potential visit by the Chinese General Secretary to Russia to deliberate on the situation in Ukraine. True to these speculations, Xi Jinping's first official visit post re-election was to Russia, where discussions centered on fostering relations and strategic collaboration between the two nations.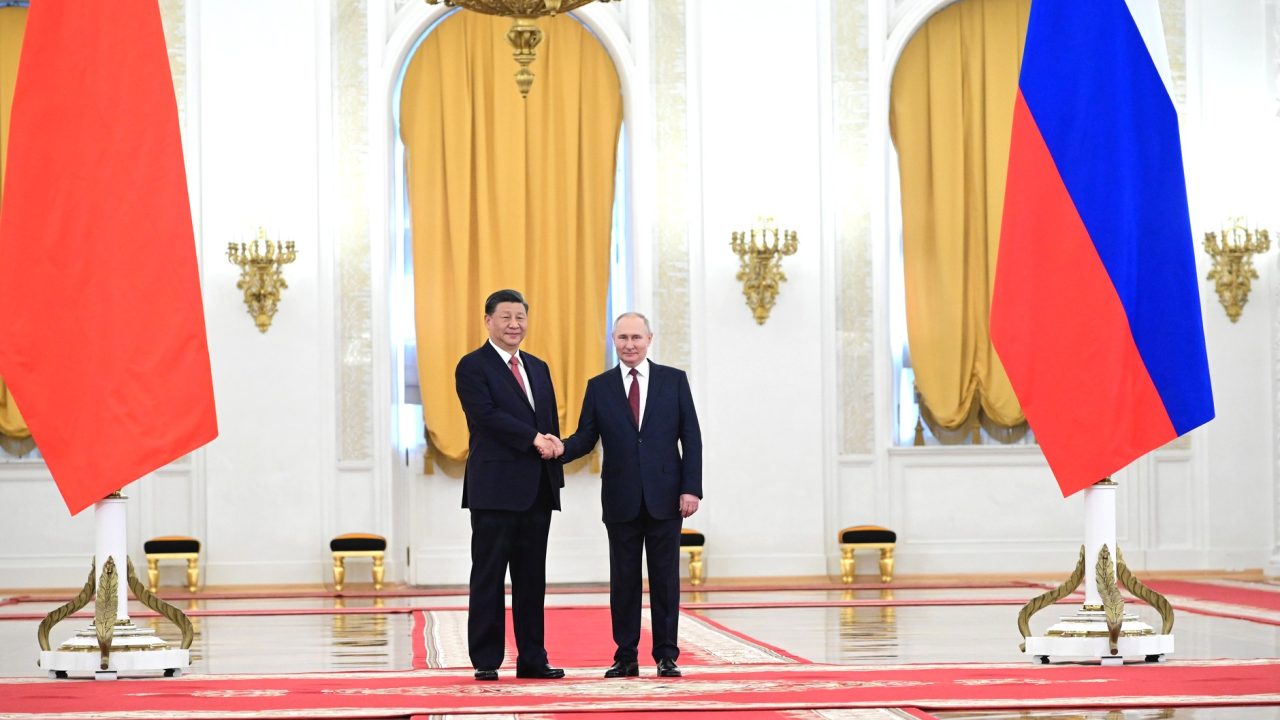 Putin and Xi handshake during the 2023 visit by Xi Jinping to Russia
Published:
October 9, 2023
Updated:
December 10, 2023