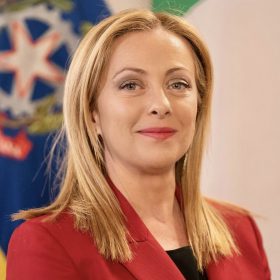 Giorgia Meloni
Giorgia Meloni stands as a towering figure in the realm of Italian politics. From her early days as a passionate activist to her ascent to the esteemed position of Prime Minister of Italy, her trajectory has been nothing short of remarkable. Throughout her career, Meloni has consistently demonstrated a pragmatic approach, an ability to adapt to changing political landscapes, and an unwavering commitment to Italian nationalism.
What we know about this person
Date of birth:
January 15, 1977
Zodiac sign:
Marital status:
Not married
Occupation:
politician, executive, prime minister
Early life
Born in 1977, Giorgia Meloni's entry into politics was not driven by familial ties or a privileged background. Instead, her motivation stemmed from a tragic event – the assassination of prosecutor Paolo Borsellino by the Mafia in 1993. This incident, which occurred when Meloni was just 16, ignited in her a desire for law and order.
Contrary to some portrayals in the international press, Meloni's youth suggests she is not a nostalgic of fascism. Her upbringing was far from traditional; her mother, left to raise two daughters on her own, faced challenges after her husband's involvement in questionable businesses in Spain.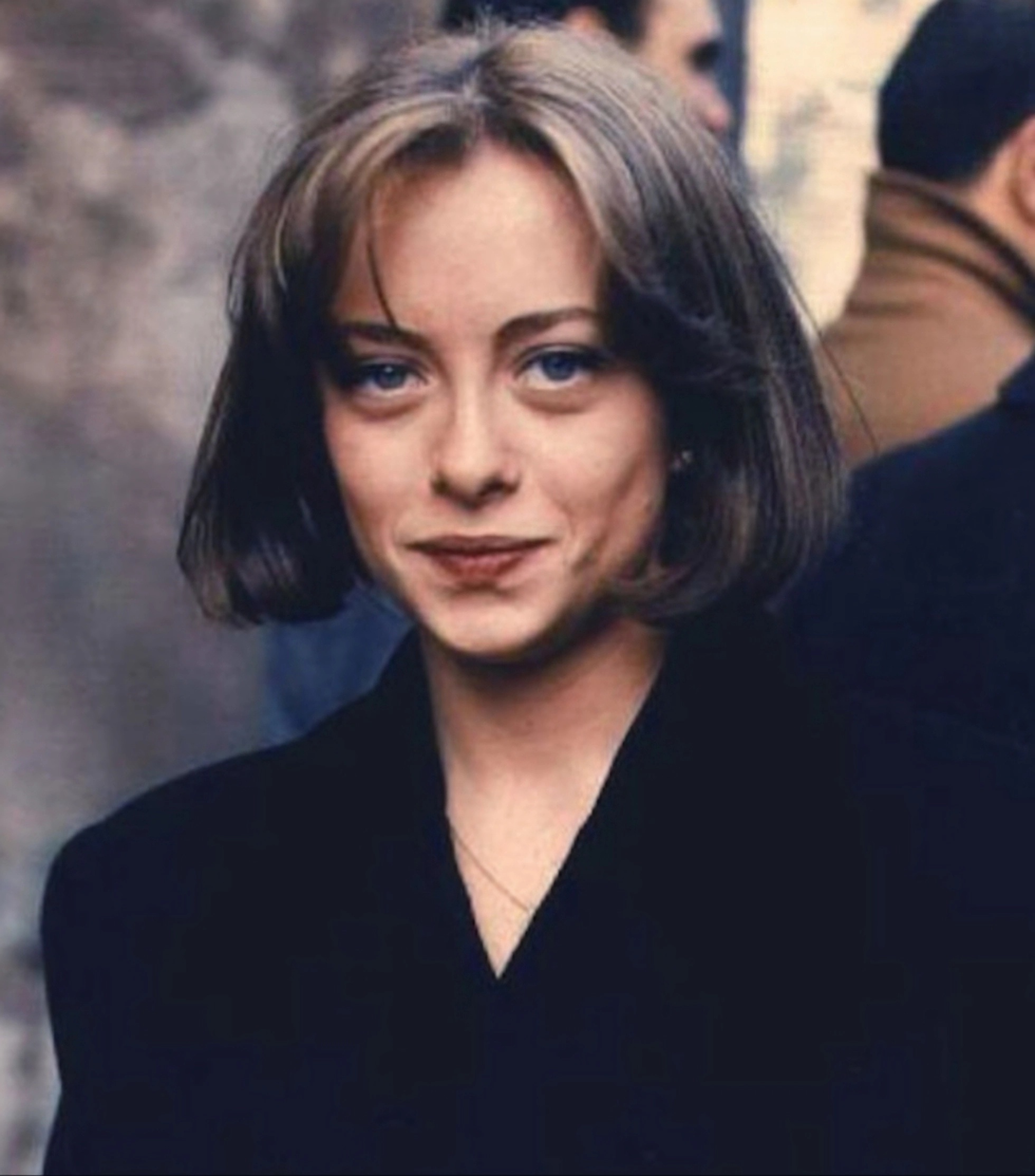 Giorgia Meloni young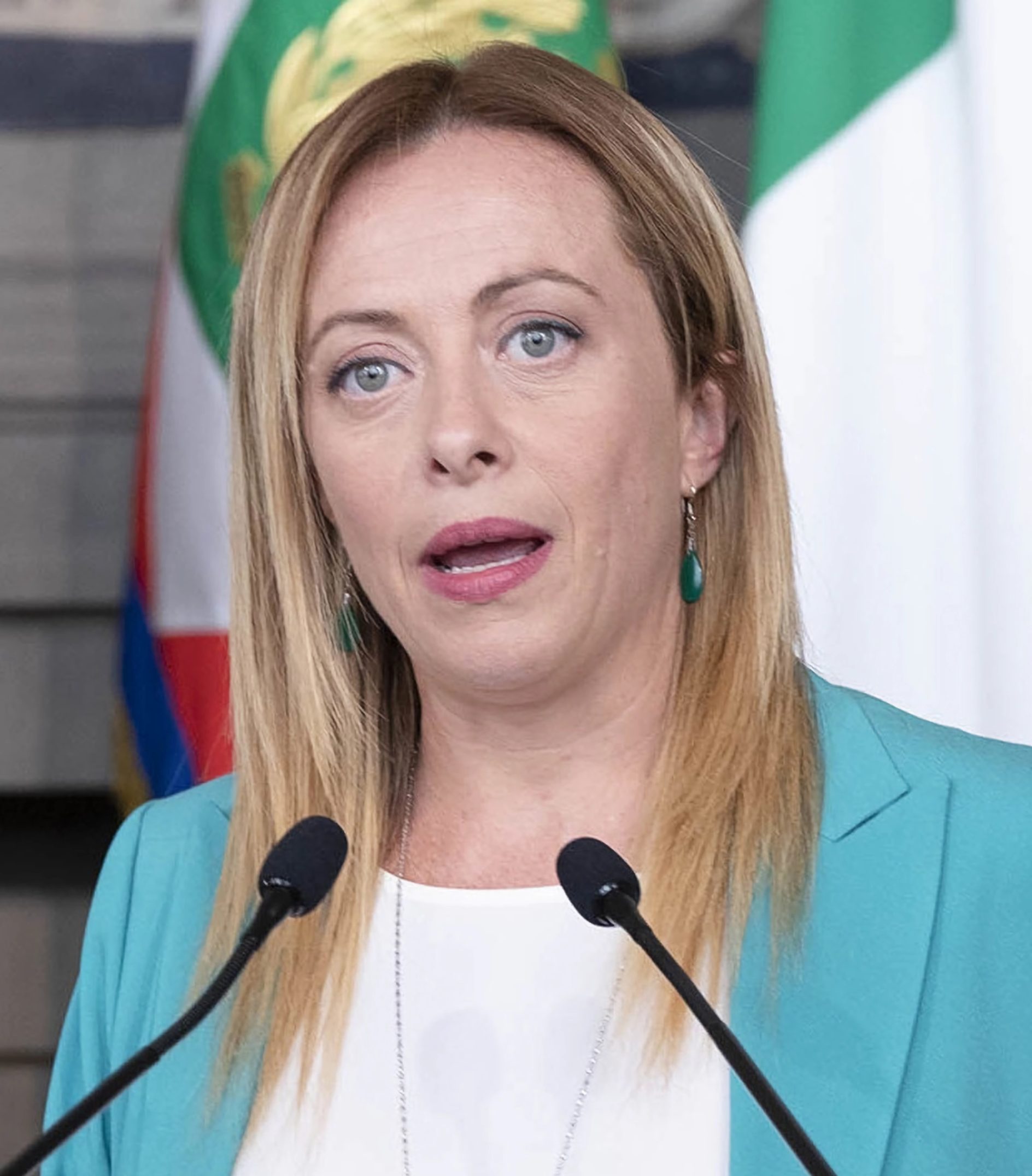 Giorgia Meloni giving a speech
Career
Giorgia Meloni's entry into politics was not driven by familial ties or a privileged background. Instead, her motivation stemmed from a tragic event – the assassination of prosecutor Paolo Borsellino by the Mafia in 1993. This incident, which occurred when Meloni was just 16, ignited in her a desire for law and order.
As a teenager, she was actively involved in youth movements, which laid the foundation for her future political endeavors. In 1996, she became the national head of Azione Giovani, the youth organization of the National Alliance. Her dedication and leadership skills were evident early on, leading her to become the Minister of Youth in Silvio Berlusconi's government in 2008. This role made her the youngest-ever minister to hold office in an Italian government.
In 2012, Meloni founded the "Brothers of Italy" party, a national-conservative party, and has been its leader since its inception. Under her leadership, the party has seen significant growth in popularity, especially among conservative voters who resonate with its values and principles. Her charisma and strong stance on various issues have made her a prominent figure in Italian politics.
In 2020, Meloni's influence extended beyond Italy's borders when she was elected as the President of the European Conservatives and Reformists Party. This role further solidified her position as a leading conservative voice in Europe.
The pinnacle of Meloni's political career came in 2022 when she assumed the office of the Prime Minister of Italy. Taking over from Mario Draghi, Meloni's leadership marked a significant shift in Italy's political landscape. During her tenure, she has strived to shape domestic policy according to strict conservative family ideals. On the economic front, she has largely continued the policies of her predecessor, Mario Draghi.
Internationally, Meloni has been perceived as moderate, especially in her dealings with the European Union. She has sought to push Italian interests more effectively, often opting for quiet, behind-the-scenes negotiations. Her collaborative approach was evident during her interactions with European leaders, including Germany's Chancellor Olaf Scholz and European Commission president Ursula von der Leyen.
It's worth mentioning that as the conflict in Ukraine began, she aligned with the Western perspective. Building on Mario Draghi's support for Ukraine, she declared that the "Brothers of Italy" have consistently been in favor of Atlantic alliances.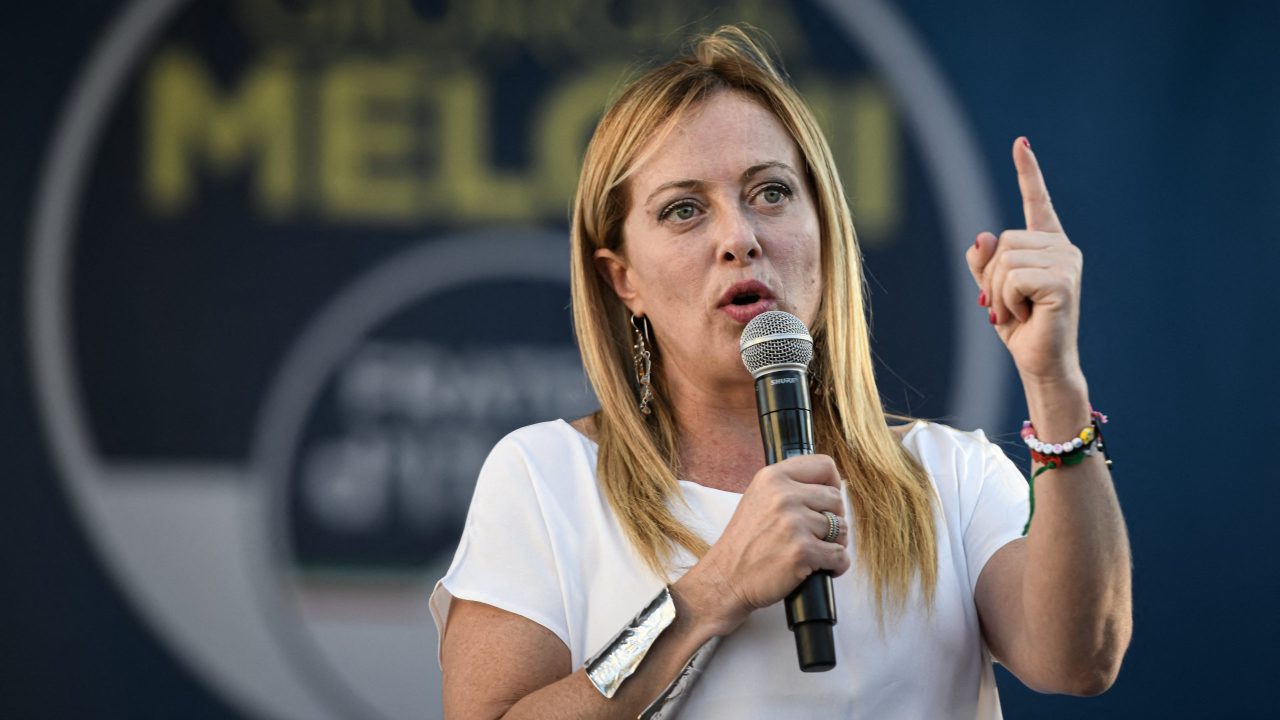 Italian Prime Minister Giorgia Meloni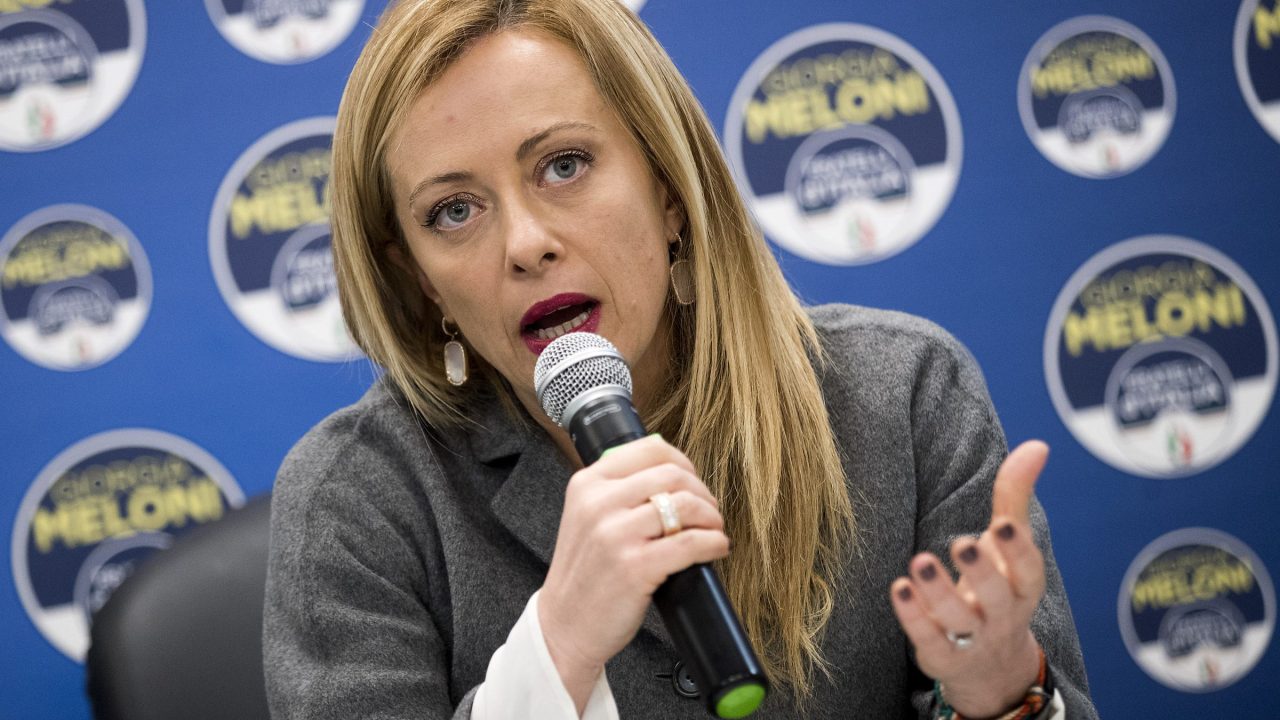 Italian Prime Minister Giorgia Meloni
Giorgia Meloni's personal life and family
Delving into Meloni's personal life, it's evident that her experiences have shaped her political views. Raised in a non-traditional family, she witnessed her mother's struggles after being abandoned by her husband. This upbringing instilled in Meloni a sense of resilience and determination. Her commitment to issues like the defense of the "traditional" family stems from her personal beliefs and experiences. Furthermore, her dedication to reversing Italy's demographic decline is evident in her government's initiatives to support families with newborns.
Outside the political arena, Meloni's personal life has also garnered attention. She shares her life with Andrea Giambruno, a notable personality in Italian media, particularly with the Mediaset group founded by Silvio Berlusconi. Giambruno has hosted various television programs and has been a recognizable face on Mediaset. However, he recently faced criticism for a comment made on a TV program, which many interpreted as victim-blaming, though he refuted such interpretations.
The duo's paths crossed in 2015 during a TV program where Meloni was a guest and Giambruno was part of the writing team. Their bond grew stronger over time, and while they champion traditional family values, they have chosen not to marry. Together, they welcomed their daughter, Ginevra, in 2016. Interestingly, despite their close bond, Giambruno and Meloni have differing views on certain moral issues, such as assisted suicide.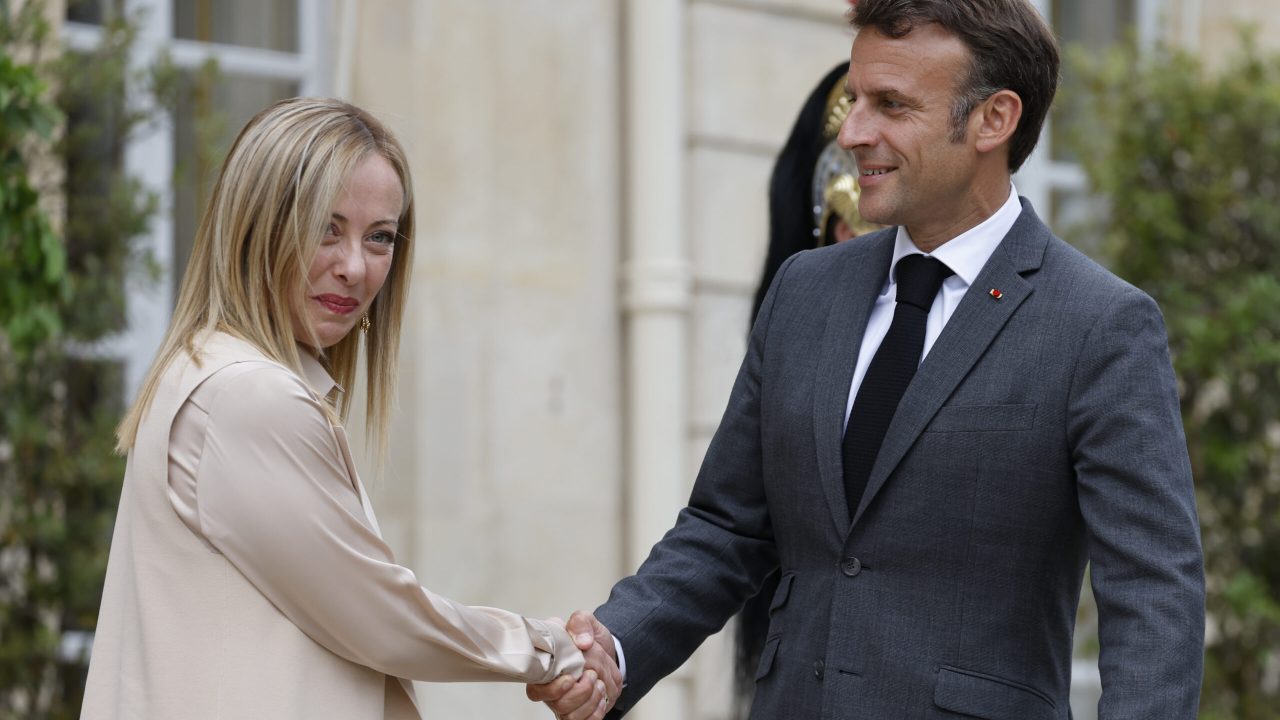 Giorgia Meloni with Emmanuel Macron
Trivia
Giorgia Meloni's life and political journey are filled with intriguing details that offer a glimpse into her character and beliefs. Raised by a single mother after her father left them post her birth, Meloni's resilience shone early. She didn't pursue university education and instead took on various odd jobs, including working as a babysitter and bartender.
She swiftly climbed the political ladder, becoming Italy's youngest-ever minister under former prime minister Silvio Berlusconi in 2008. A staunch advocate for traditional family values, one of Meloni's most popular rallying cries is, "I am Giorgia, I am a woman, I am Italian, I am a mother, I am a Christian." This phrase resonates deeply with her supporters, who frequently share it on social media platforms. Despite her firm anti-drug and anti-abortion stances, Meloni has clarified that she wouldn't ban abortion if she assumes power.
Published:
October 3, 2023
Updated:
December 10, 2023