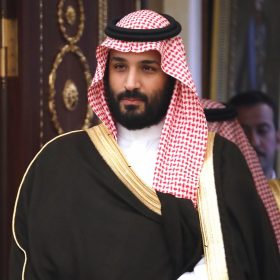 Mohammed bin Salman bin Abdulaziz Al Saud
Mohammed bin Salman, currently the Crown Prince of Saudi Arabia, is renowned for his visionary leadership and transformative reforms in the nation. As he initiated progressive changes in governmental policies, he faced skepticism from certain officials, which resulted in mixed reactions and critiques internationally.
What we know about this person
Full name:
Mohammed bin Salman
Date of birth:
August 31, 1985
Zodiac sign:
Birthplace:
Riyadh, Saudi Arabia
Marital status:
Married to Sara bint Mashour Al Saud
Occupation:
politician, executive, crown prince
Early life
Born into the lineage of a prospective monarch in Saudi Arabia, Mohammed bin Salman bin Abdulaziz Al Saud spent his formative years from August 1985 in Jeddah. This city was home to his forebears, who possessed significant land and a grand residence due to their affluence and influence.
His father was among the prominent "Sudairi Seven" and served as a royal advisor before taking on the role of Minister of Defense. He was deeply involved in the economic investments of this prospering Asian nation, gaining respect from international peers.
His mother, Fahda bint Falah, descended from Rakana ibn Hithalayn, a chieftain of the Al-Ajman tribe. As the third spouse of Salman bin Abdulaziz, she mothered six children, with Mohammed as the firstborn.
From a young age, Mohammed showcased a keen interest and enthusiasm. By the age of 12, he was already partaking in gatherings alongside his father, hinting at his leadership potential. He pursued legal studies at King Saud University within Saudi Arabia. Although Mohammed aspired to venture overseas for further experience and then establish his venture, his father envisioned a path in public administration for him.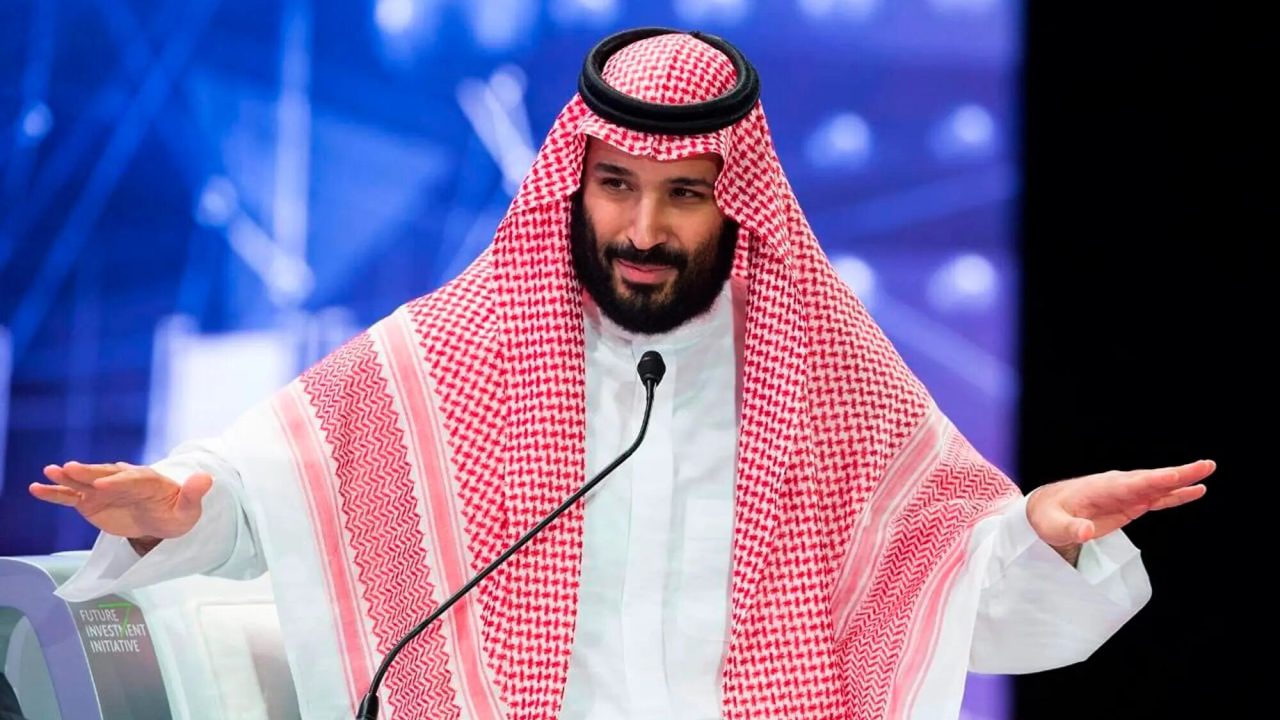 Saudi Crown Prince Mohammed bin Salman
Career and politics
Mohammed bin Salman initiated his career in the private domain by establishing multiple businesses. By 2008, he joined a governmental expert commission in Saudi Arabia as a financial consultant. In December 2009, at 24, he transitioned into politics, advising his father, the then-governor of Riyadh Province. Simultaneously, he led the Research and Archives Department of the king's foundation.
Following Naif bin Abdulaziz's demise in 2012, Mohammed's father became the crown prince, elevating Mohammed's societal status. Consequently, Salman designated Mohammed as his chief advisor and leader of the council for the upcoming ruler. Engrossed in political intricacies, Mohammed fortified his political stature, with international consultants enhancing his global image.
In 2014, Mohammed took charge of Saudi Arabia's economic progression. Controversy emerged when Saad al-Jabri, an ex-intelligence officer, alleged Mohammed's conspiracy to expedite his father's ascension by eliminating King Abdullah. This claim was met with skepticism, particularly given al-Jabri's tarnished reputation in Saudi Arabia.
King Abdullah's natural passing in 2015 saw Salman's coronation and Mohammed's appointment as the Minister of Defense, making him, at 29, the youngest global figure in such a role. While Salman was initially reluctant to designate Mohammed as the direct heir, by 2017, he officially named him the successor.
As Defense Minister, Mohammed introduced numerous initiatives, including a 15-year development strategy for Saudi Arabia, focusing on diversifying from oil. He spearheaded the "Decisive Storm" military campaign in Yemen against the Houthi uprising and founded the Islamic Counter-Terrorism Alliance.
Elevated to the state's second-highest position, Mohammed initiated significant political and societal reforms. He established an Anti-Corruption Committee, leading to the detention of several officials, including 11 princes. While some viewed this as a power consolidation move, the detainees experienced luxury confinement in a five-star hotel. Post-investigation, they were freed, contingent upon their allegiance and substantial financial contributions to the state, totaling around $100 billion.
In both domestic and international circles, the prince gained a reputation as a progressive reformer. Mohammed bin Salman championed moderate Islam and advanced women's rights, leading to significant changes such as allowing women to drive, attend cinemas, and engage in politics. However, the 2018 incident involving the tragic death of journalist Jamal Khashoggi, a critic of the prince, cast a shadow over his reputation, even though his direct involvement remained unproven. This incident affected his standing in Western countries.
Despite this, Mohammed persisted with his reformative agenda in Saudi Arabia, consolidating his influence and representing his aging father's interests. He spearheaded the development of the nation's cultural and public sectors, initiating the construction of entertainment venues, safari parks, and concert arenas near key cities. Furthermore, he established a welfare fund fueled by the nation's oil sales and other resources. A notable decision to reduce civil servant salaries was met with dismay among the affluent officials.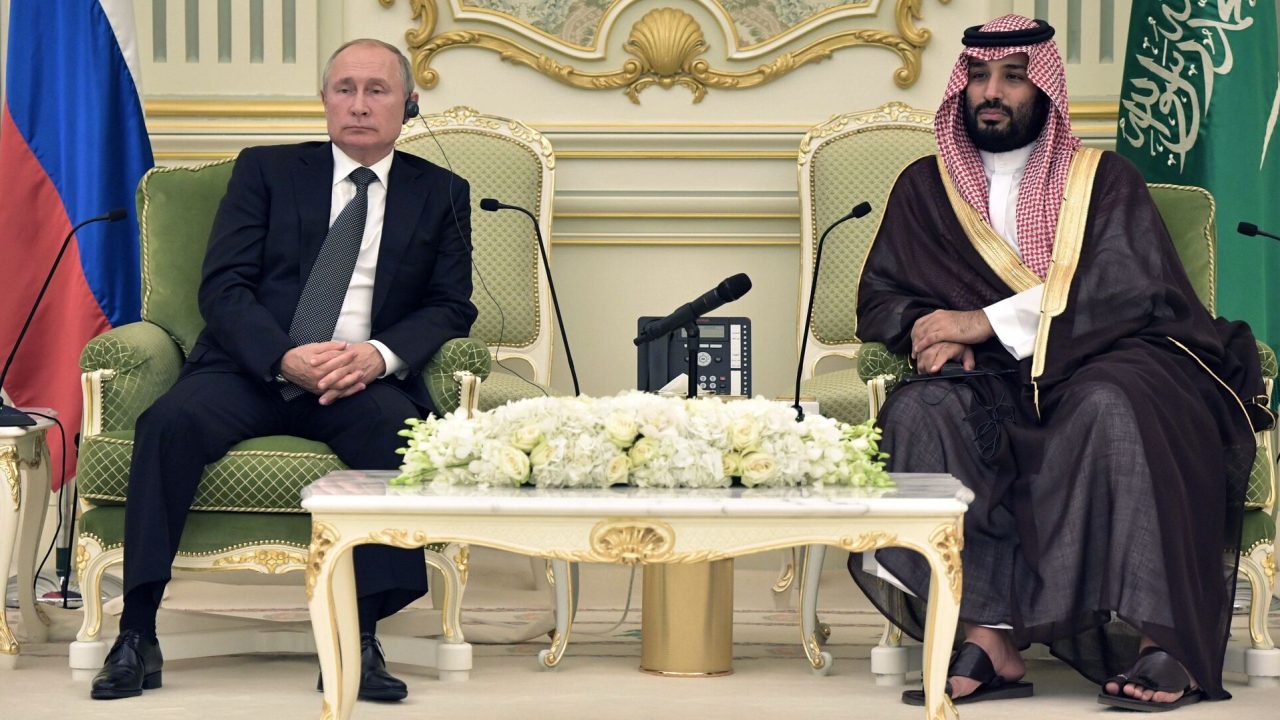 Mohammed bin Salman with Vladimir Putin
Mohammed bin Salman's personal life and family
The crown prince, Mohammed, maintains discretion regarding his personal life. It's known that he married his cousin, Sara bint Mashhur, in 2008, and they have five children: three sons, Salman, Mashhur, and Abdul-Aziz, and two daughters, Noura and Fahda.
Respecting Eastern traditions, he keeps his family shielded from public scrutiny. Rumors once linked him with actress Lindsay Lohan, but these were later debunked, with sources indicating they met only once.
Mohammed's role necessitates regular travel, and he often shares photos from his journeys. He's seen in both traditional Arab clothing and western business suits. Standing at approximately 183 cm, he presents well in photographs. Leisurely, he enjoys time on his yacht with notable figures.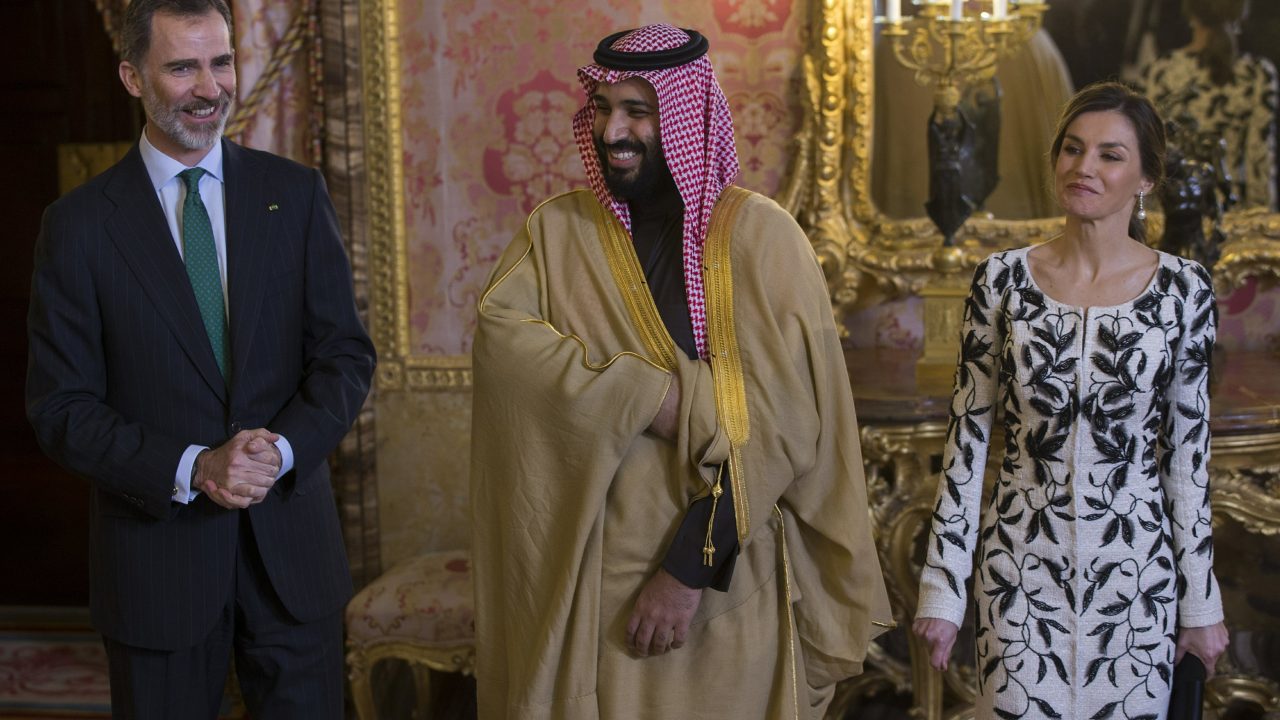 Mohammed bin Salman with wife
Mohammed bin Salman now
MBS is recognized as a significant political figure globally. In 2022, he successfully negotiated with Russian President Vladimir Putin, facilitating a prisoner swap between Russia and Ukraine and aiding in the release of foreign mercenaries in the DPR.
Following these accomplishments, his father acknowledged his efforts and elevated him to the position of Prime Minister of Saudi Arabia. Subsequently, his brother, Khalid bin Salman, took over his role as the head of the Ministry of Defense.
In 2023, Mohammed bin Salman was ranked by Forbes as the eighth most powerful person in the world, with a personal net worth of at least $25 billion.
Published:
October 4, 2023
Updated:
December 10, 2023