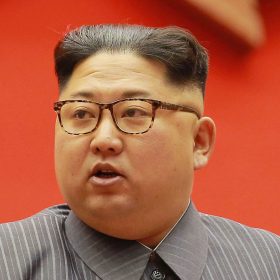 Kim Jong-un
Kim Jong-un stands as a prominent global figure and the sovereign of the Democratic People's Republic of Korea. International press often links his identity with lavish military displays, effigies of command, missile launches, armaments of mass destruction, and an Asian variant of "Stalinism" that instills fear among global dignitaries.
What we know about this person
Date of birth:
January 8, 1982
Birthplace:
Pyongyang, North Korea
Marital status:
Married to Ri Sol Ju
Occupation:
executive, politician, president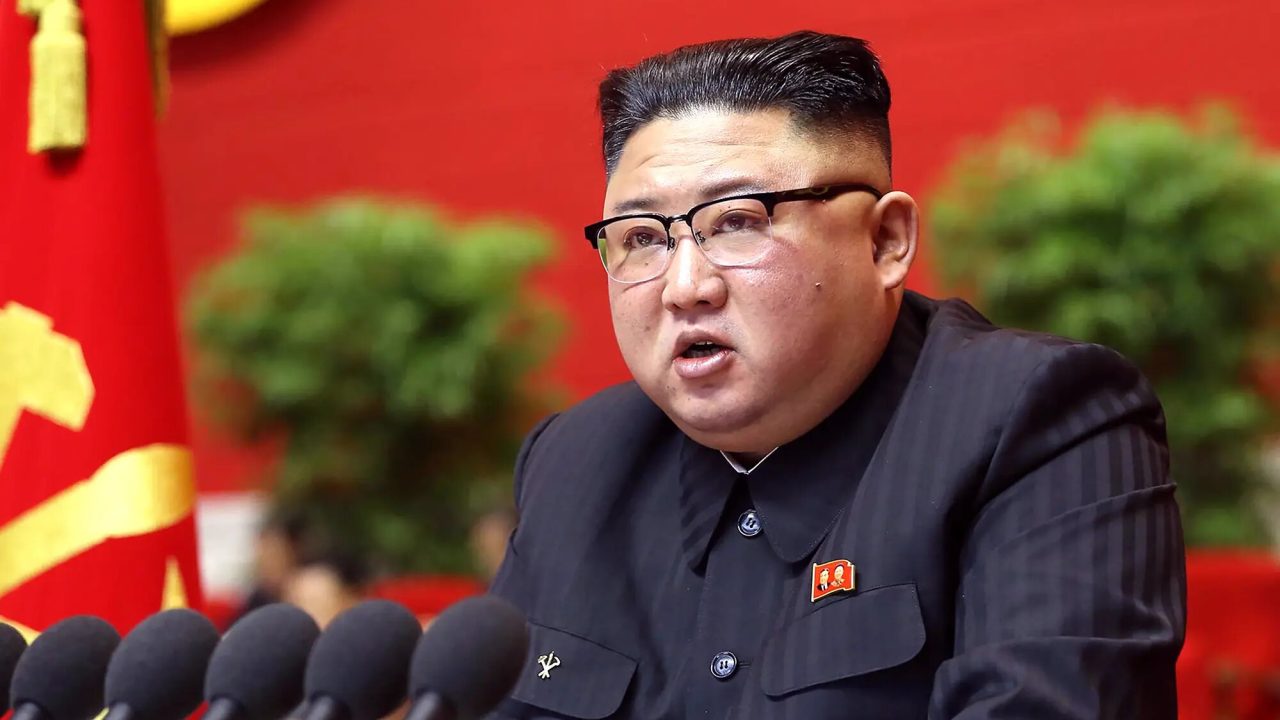 North Korean leader Kim Jong-un
Early life and education
The early chapters of Kim Jong-un's life are veiled in secrecy. Records officially state that he was born on January 8, 1982, in Pyongyang, yet intelligence allegations suggest that he might be slightly younger, with his birth not occurring before 1984. This ambiguity around his birthdate leaves his astrological sign unknown.
Kim Jong-un is the progeny of the former North Korean leader Kim Jong-il and his consort, the dancer Ko Yong-hui. Kim Jong-un was the second in line to succeed his father, following his half-brother Kim Jong-nam, who was the offspring of actress Song Hye-rim. Neither of the two women were formally wedded to the DPRK's head.
The details of Kim Jong-un's upbringing and scholarly pursuits are closely guarded. Reports indicate that he attended an international academy in Switzerland during his youth, although the institution's officials assert that he never entered its premises. Contrary to this, North Korean intelligence contends that Kim Jong-un was home-schooled and did not receive any academic qualifications from European institutions.
Kim Jong-un ascended to political prominence within North Korea in 2008 amidst speculations about his father Kim Jong-il's failing health, who was then the nation's ruler. At that juncture, the regency was anticipated to pass to Kim Jong-il's confidant, Jang Song-thaek, who was then effectively managing the nation's administrative mechanisms and was kin to Kim Jong-il.
The narrative unfolded differently, however. By 2003, his mother had persuaded the nation's elite that Kim Jong-un was the cherished offspring and sole heir of his father. By 2009, he had taken the lead in the succession for the DPRK's leadership.
In the period leading up to his father's demise, Kim Jong-un was bestowed with the epithet "Brilliant Comrade" and assumed the role of head of the State Security Ministry of North Korea. On November 24, 2011, he was formally declared the Supreme Commander of the Korean People's Army, and shortly thereafter, he assumed the chairmanship of the governing Workers' Party of Korea.
Kim Jong-un's inaugural public appearance as the DPRK's leader was in April 2012, at a procession commemorating the centennial of his grandfather Kim Il-sung's birth.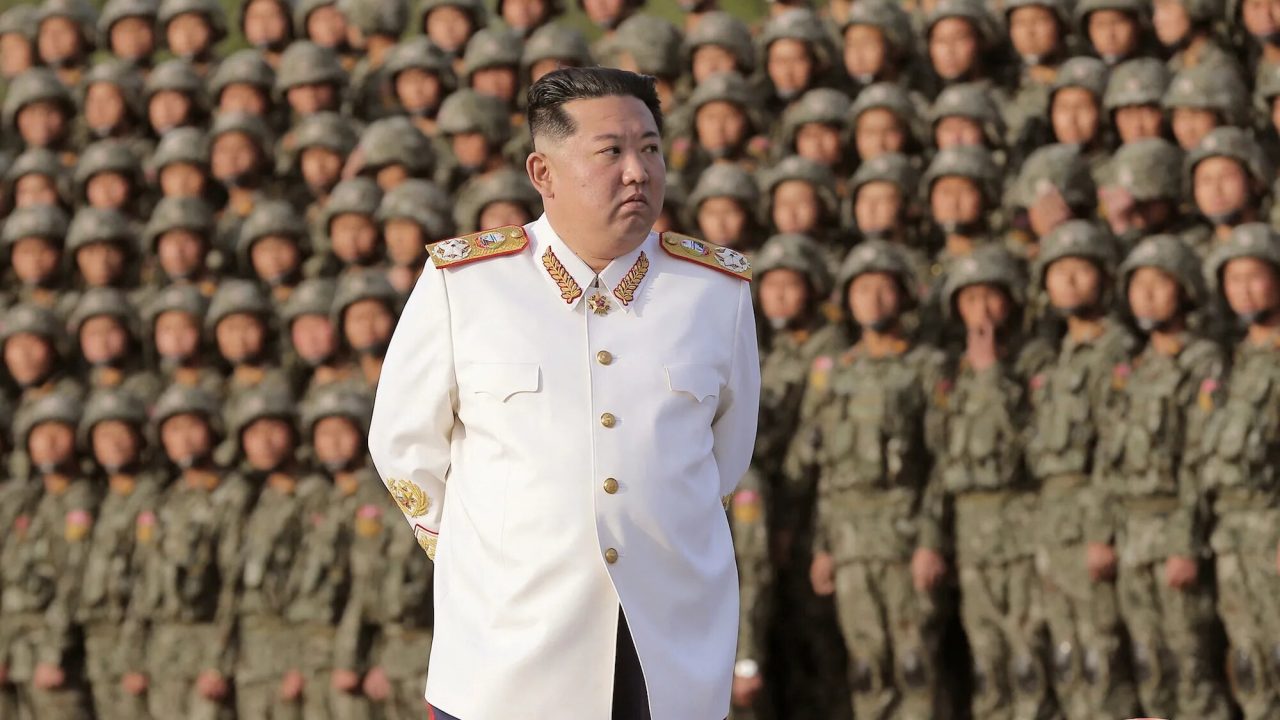 North Korea's Kim Jong-un at military parade
Internal politics
The governance style of North Korea's youngest ruler, who ascended to power at 27, is characterized by absolute intransigence.
Kim Jong-un's approach to domestic governance in the DPRK is equally devoid of leniency. Throughout his tenure, he has ordered the execution of over 70 individuals, surpassing the tallies of all previous heads of state. Charges of graft have frequently been cited as grounds for these capital punishments. Certain international outlets have even expressed admiration for Kim Jong-un's stringent measures, urging their own nations' leaders to tackle such issues with comparable vigor.
Among the condemned was his own uncle, whom the youthful sovereign indicted for betrayal and conspiring to overthrow the state. Kim Jong-un also purged those associated with the "betrayers of the motherland," including Defense Minister Hyon Yong Chol.
Concurrently, Kim Jong-un has been fervently implementing reforms within the DPRK, registering notable progress. His initiatives encompass the dismantling of detention facilities for political dissidents, the introduction of agricultural reforms permitting the formation of small-scale farming units by families, and the policy allowing farmers to retain a portion of their yield rather than surrendering the entirety to the state as previously mandated.
Kim Jong-un has also devolved industrial control within the DPRK, endowing enterprise leaders with substantial autonomy. Executives now possess the discretion to recruit personnel, determine wages, and strategize the marketing of their commodities.
The North Korean chief has sustained amicable ties with China, the nation's principal commercial ally.
Owing to Kim Jong-un's economic strategies, there has been an elevation in the populace's living standards, marked by technological advancements and economic growth.
Numerous literary works have been penned about the DPRK's leader, including Paul Fischer's "A Kim Jong-il Production" and Travis Jeppesen's "See You Again in Pyongyang: A Journey into Kim Jong Un's North Korea."
Within his homeland, the sovereign is hailed as an illustrious modernizer who has significantly enhanced the populace's quality of life, bestowing upon them liberties and privileges previously beyond their aspirations.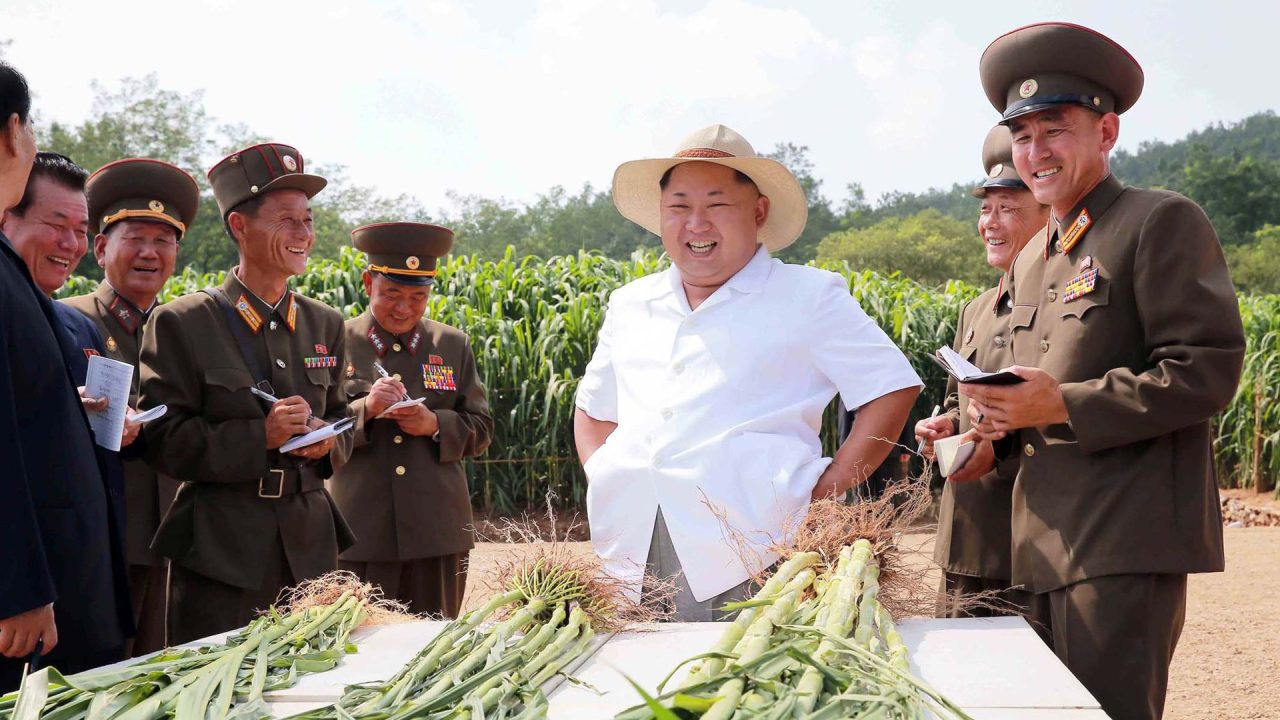 Kim Jong-un at a military-associated farm in North Korea
Kim Jong-un's foreign policy
In November 2017, following his attendance at the APEC summit in Vietnam, U.S. President Donald Trump unleashed a sequence of tweets targeting Kim Jong-un. Trump expressed his displeasure, noting that the North Korean premier had disparaged him by labeling him elderly, yet Trump held back from reciprocating with derogatory remarks, even though he might have referred to the Korean leader as 'short and fat' (Kim Jong-un stands at 175 cm and weighs 130 kg). Concurrently, the press highlighted Trump's history of derogatory comments towards Kim Jong-un, including terms like lunatic and a 'rocket man on a suicide mission.'
Amidst the global pandemic, North Korea implemented isolation protocols to curb the virus's spread. Reports surfaced that the nation's supreme leader secluded himself in the coastal city of Wonsan, home to his private abode. It was at the railway depot of this district that U.S. satellites detected Kim Jong-un's fortified locomotive.
The supreme leader of the DPRK extended his support to Moon Jae-in, the South Korean president, assuring that their nations could navigate the prevailing challenges unscathed. In a reciprocal correspondence, the South Korean head of state extended his gratitude to his northern counterpart.
In the summer of 2022, Kim Jong-un extended Russia Day felicitations to Russian President Vladimir Putin. The leader of North Korea expressed his esteem for the bond between their nations and underscored the imperative to fortify these ties in the face of contemporary challenges.
Subsequently, a pronouncement by Kim Jong-un captured headlines. Commemorating the cessation of the Korean conflict, he declared a state of readiness to engage in hostilities with the United States. In doing so, Kim Jong-un alluded to the potential activation of his nuclear arsenal. The leader's address included allegations that the U.S. was infringing upon core interests and jeopardizing North Korea's sovereignty.
Earlier, the Foreign Ministry of the world's most insular nation hinted at the prospect of renewed hostilities due to joint military drills conducted by South Korea and the United States.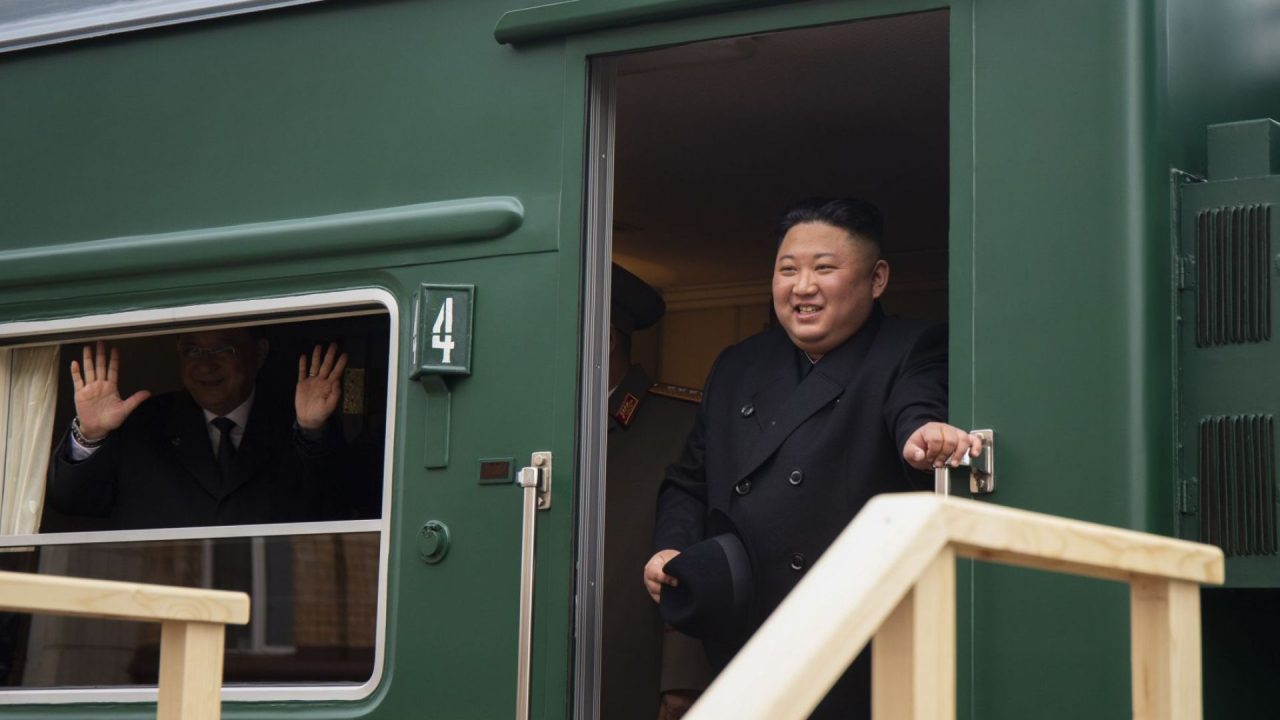 Kim Jong-un stands at the threshold of his iconic armored train
Nuclear program
A pivotal project under the North Korean leader's tenure has been the advancement of formidable nuclear capabilities. Kim Jong-un persistently defies global norms, showcasing his authority through the utilization of the 'prohibited' nuclear avenue. Defying all United Nations Security Council mandates, Kim Jong-un furthers his predecessor's legacy by enhancing the nation's nuclear prowess.
Among his most prominent acts is North Korea's ascension to the spacefaring nations club in 2012, executing the peninsula's third nuclear detonation in 2013, and the deployment of a man-made satellite into the planet's orbit.
The sovereign consistently orchestrates trials, focusing on the progression of North Korean mass destruction arsenals, in spite of severe penalties levied by the world's foremost nations.
In 2017, it is speculated that a nuclear detonation transpired in North Korea amidst a hydrogen bomb trial, indirectly evidenced by a seismic event registering a magnitude of 5.1.
The North Korean chief asserts that the atomic initiative is the sole route to secure global acknowledgment of its stakes for a diminutive state like North Korea, which also lacks substantial deposits of valuable minerals. Concurrently, the North Korean head avows that the nuclear capability would only be mobilized defensively in response to an assault on North Korean soil.
While often the butt of satire, North Korea's nuclear agenda has started to unsettle other atomic states. Kim Jong-un has proclaimed that North Korea has engineered warheads with the capacity to strike distant objectives via long-haul missiles.
U.S. analysts concede that such assertions might already hold substance, although verifiable data on fresh trials remain absent in the media. Western authorities also concur with Pyongyang's claims of possessing missiles with the reach to the U.S. mainland.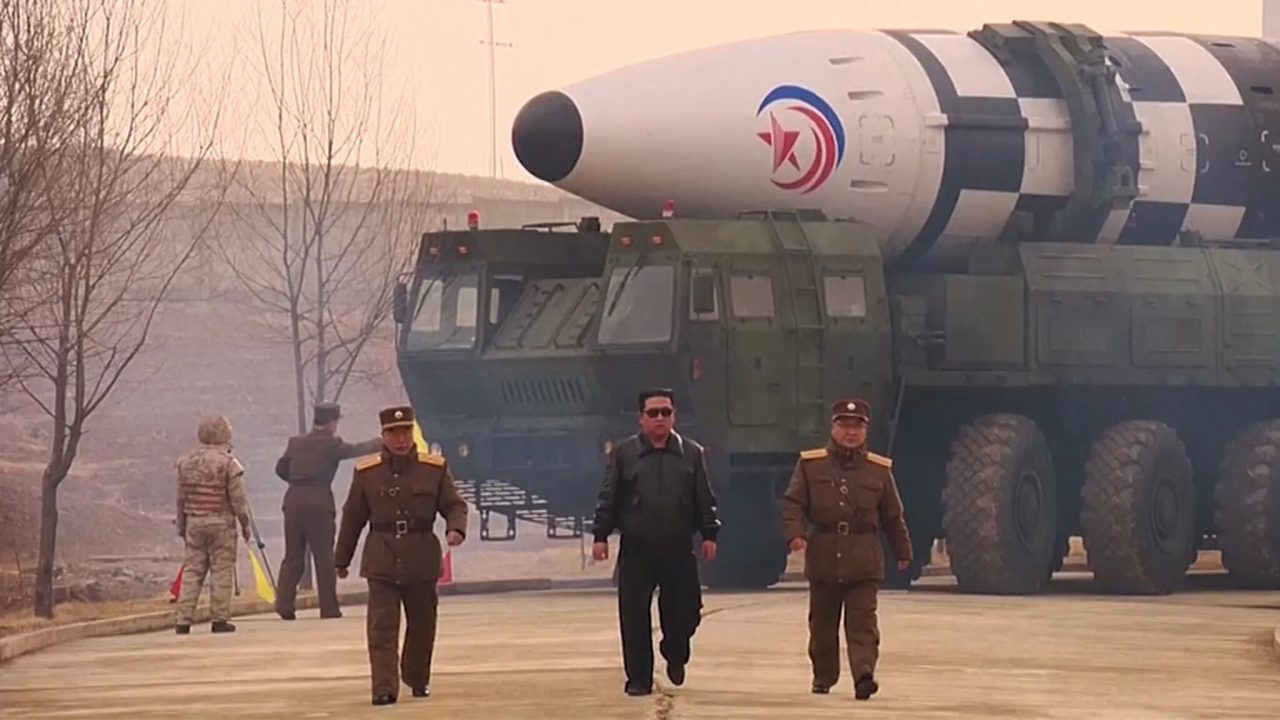 Kim Jong-un oversees a missile test launch
President of the DPRK in the media space
Kim Jong-un's unwavering stance and his barrage of declarations have turned the North Korean figurehead into a target for satire internationally. Cyberspace teems with caricatures of Kim Jong-un.
In 2017, the renowned Russian ensemble 'Little Big' unveiled the single "Lolly Bomb" as an ode to the Korean chief. The music video's narrative depicts a tyrant enamored with a nuclear warhead, attempting to woo it. Kim Jong-un is portrayed courting the explosive, accompanying it on outings, perusing stores, and even embracing and pecking the projectile. An impersonator took on the role of Kim Jong-un for the portrayal.
It's not just Russian performers who lampoon the North Korean autocrat. A 2014 viral clip showcased Kim Jong-un engaging in dance and combat sequences set to a viral Chinese melody. The depiction sparked indignation from the Korean administration.
The statesman exhibits prudence towards modern culture. Yet, in 2018, he was present at a spectacle featuring the illustrious South Korean ensemble Red Velvet, who regaled the audience with their chart-toppers. Notably, this occasion marked a monumental moment, as it had been over a decade since international artists had graced the DPRK with a performance.
On September 17, 2022, streamer Adin Ross caused a stir by hosting Kim Jong-un lookalike Howard X on his show, disappointing viewers who expected the real North Korean leader. The controversial stream drew over 333,000 viewers and raised questions about the implications of political impersonation in entertainment.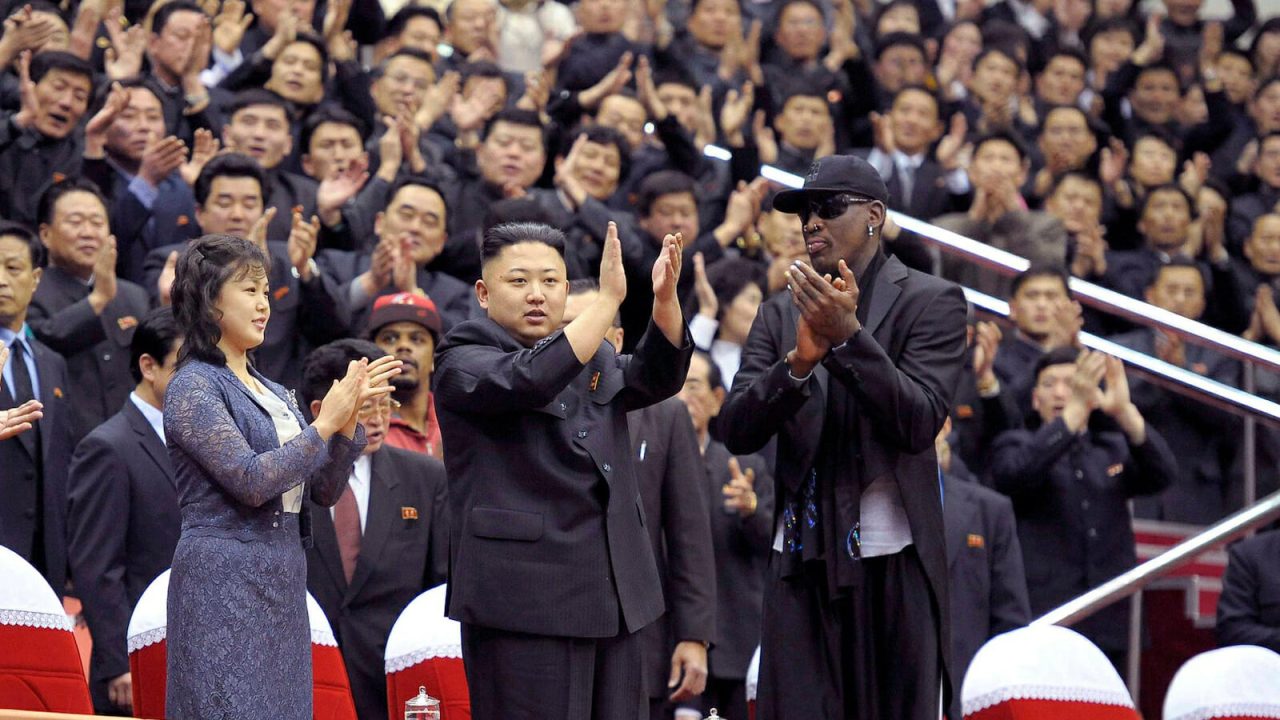 Kim Jong-un and Dennis Rodman applaud at an exhibition basketball match in North Korea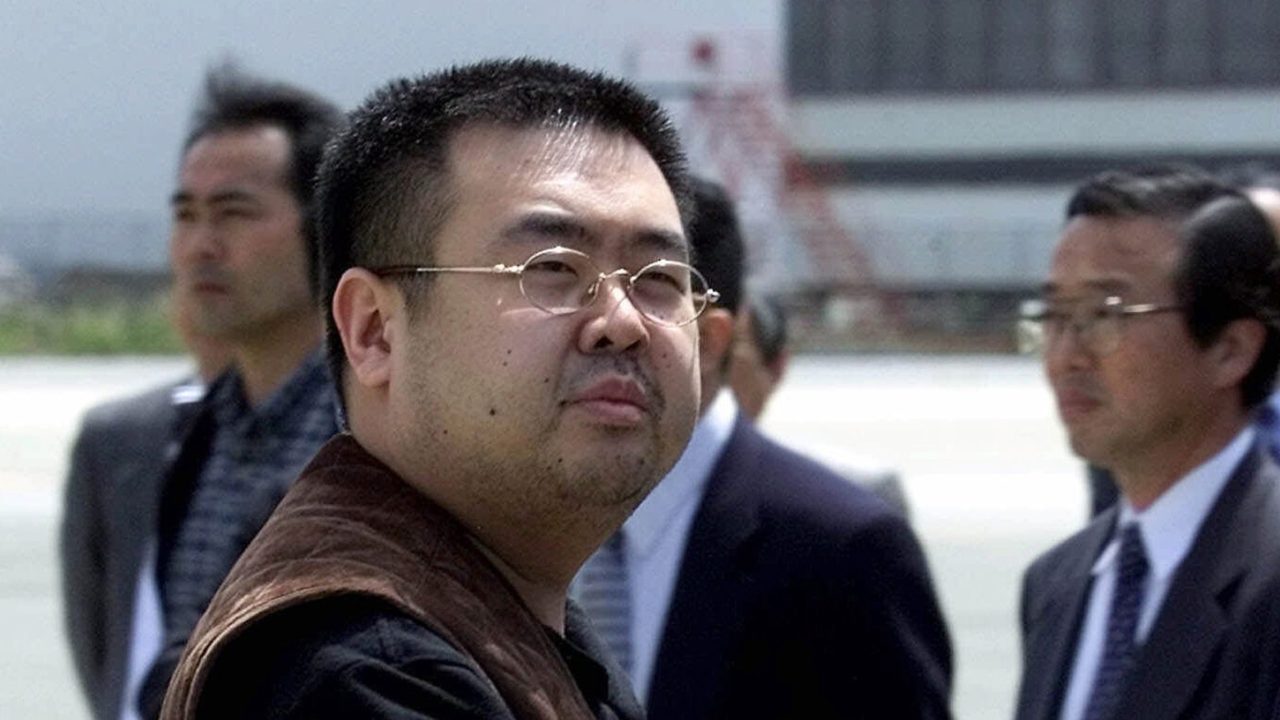 Kim Jong-un's brother, Kim Jong-nam, seen in a photo before his assassination in Malaysia
Health
Reports indicate that from an early age, Kim Jong-un has grappled with health issues attributed to his substantial weight, with medical documentation citing chronic ailments such as diabetes and high blood pressure. Nonetheless, Kim Jong-un endeavors to keep his health in check. In 2016, he was observed to have a considerable weight loss, a transformation that became fodder for internet memes depicting the sovereign in a noticeably leaner state.
Commencing in September 2017, North Korea halted its launch of new ballistic missiles, attributing the pause to the leader's health concerns. Previously, in 2014, Kim Jong-un had vanished from public view for a duration of six weeks, prompting media conjecture about the severity of his health condition and rumors of his demise by an enigmatic "biochemical substance."
In 2020, reports surfaced alleging that the North Korean head was in grave condition post-cardiac surgery. Various outlets broadcasted that Kim Jong-un had lapsed into a coma, with some even asserting his passing, speculating the coronavirus as the potential cause. North Korean representatives dismissed these claims, insisting Kim was neither deceased nor in peril. Official statements assured that the leader was alive and securely situated.
Amidst the swirl of gossip regarding Kim Jong-un's purported demise, there was speculation about who might succeed him. His sister, Kim Yo Jong, who serves as the Vice Director of the Propaganda and Agitation Department of the Workers' Party of Korea, was frequently mentioned as a likely heir.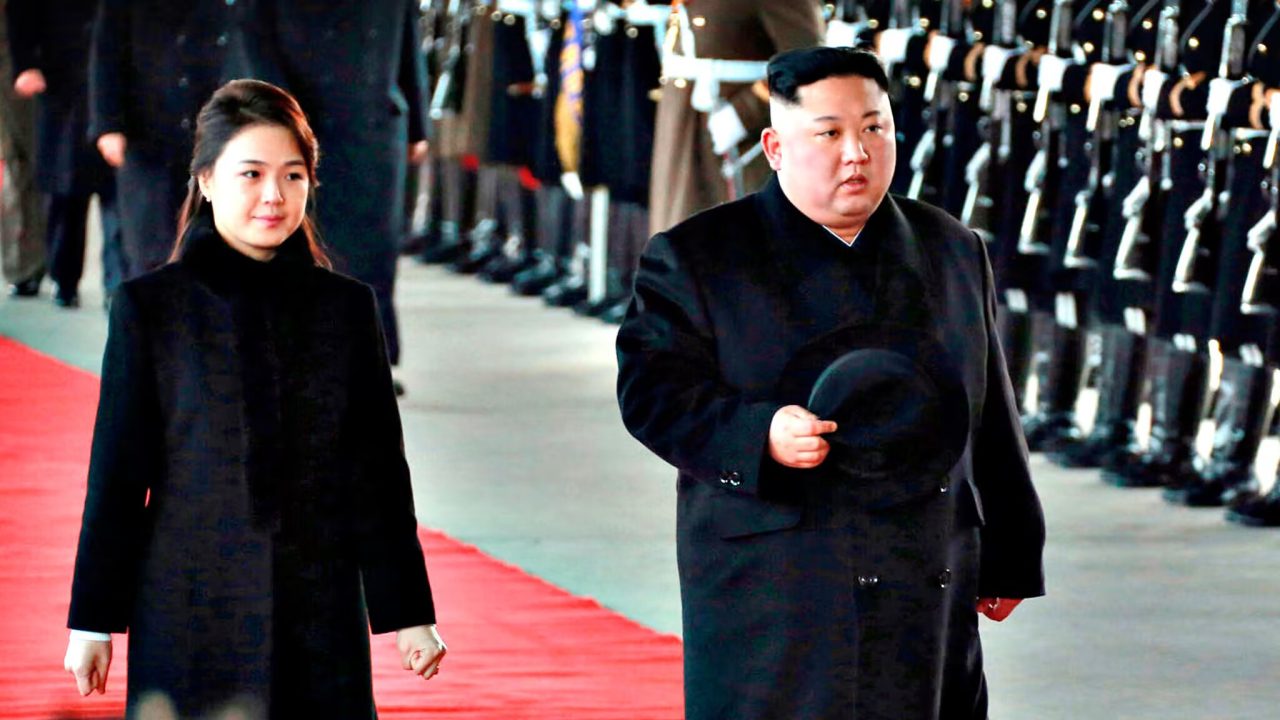 Kim Jong Un with wife during Beijing visit
Personal life
Kim Jong-un's domestic sphere, much like his life story, remains largely unverified with official records. Reports suggest that since 2009, he has been married to Ri Sol Ju, a performer by profession. She is said to hail from a lineage of either medical or military distinction. Ri Sol Ju received her education within Korea and pursued further studies in the cultural arts in China.
It is speculated that Ri Sol Ju has borne three offspring for the North Korean sovereign. The eldest is believed to have been born in 2010, followed by a sibling in 2012, and the youngest joined the family in 2017. Subsequently, in 2018, Ri Sol Ju was formally bestowed with the honorific "Respected First Lady."
In the autumn of 2022, the North Korean chief introduced his spouse and offspring at the unveiling of the "Hwasong-17" intercontinental projectile. This event marked the debut public appearance of Kim Jong-un's daughter, who, as per journalistic accounts, is named Kim Ju Ae.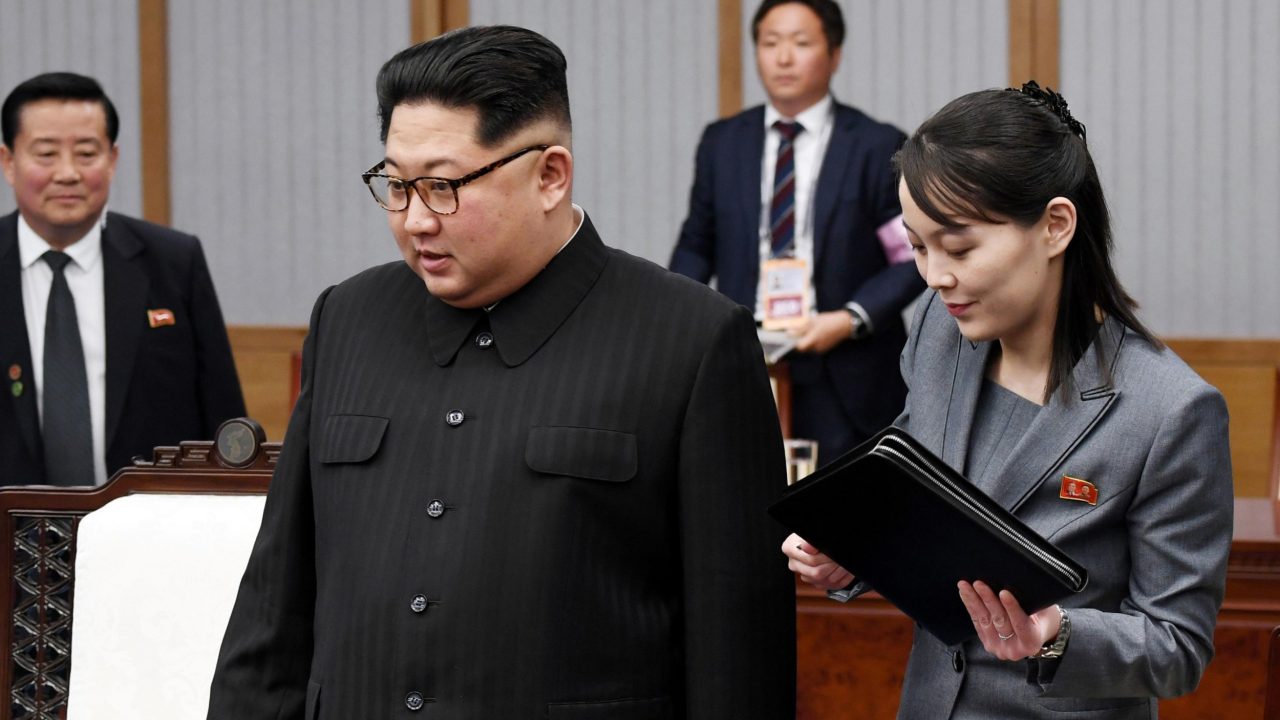 Kim Jong-un with sister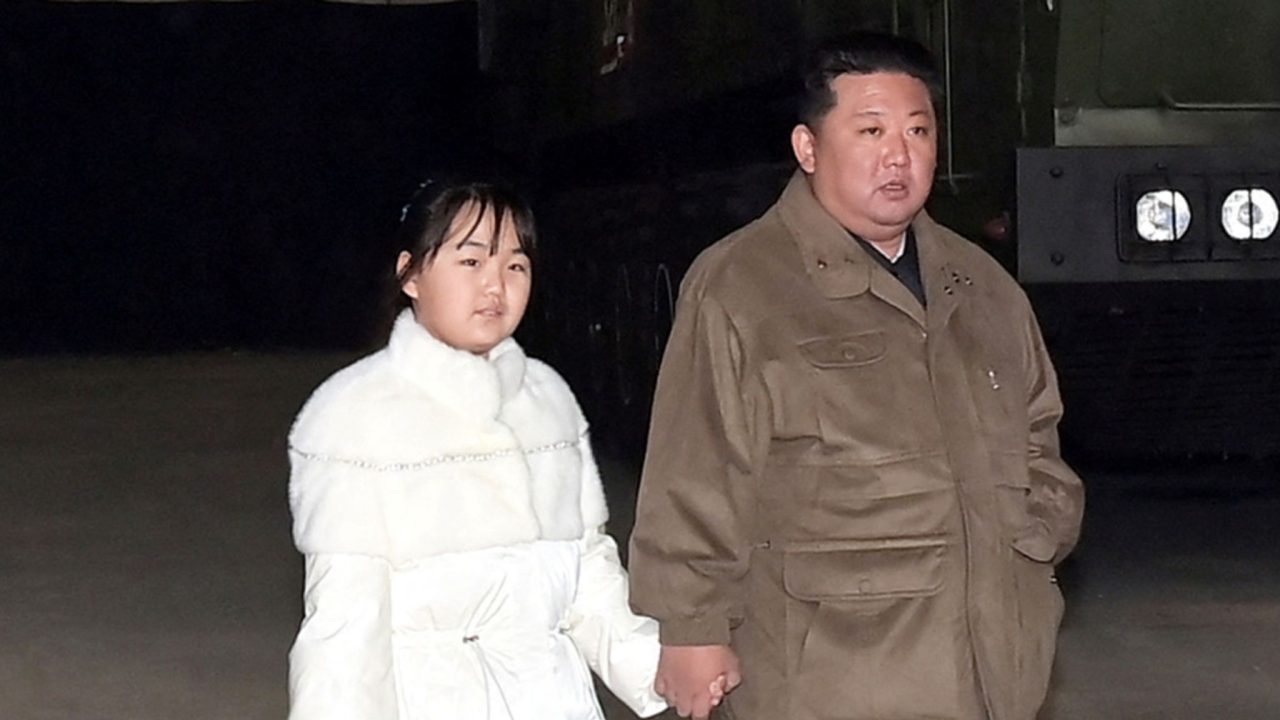 Daughter of Kim Jong-un joins him at a missile launch, marking her public debut in North Korea
Kim Jong-un now
During the warmer months of 2023, North Korea's supreme figurehead proclaimed his ambition to fortify defense ties with Russia. In this context, a dialogue with Russian Defence Minister Sergei Shoigu was conducted, wherein Kim Jong-un declared his stance on the Korean Peninsula's security dynamics and his eagerness for collaborative ventures in the armament domain. This marked the inaugural visit of a Russian delegation to the DPRK since 2020. During the visit, Shoigu, together with the DPRK's premier, surveyed a military hardware exposition in the capital of the sovereign eastern nation.
Subsequently, on September 12 of that year, the premier of North Korea set foot on Russian soil — an event affirmed by Dmitry Peskov, Putin's spokesperson. The North Korean envoy, comprising high-ranking officials from the nation's security and administrative echelons, traversed via an armored locomotive to the Hasan region in Primorye. The summit between Vladimir Putin and Kim Jong-un was hosted in Vladivostok. The North Korean chieftain formally wrapped up his sojourn in the Russian Federation on September 17.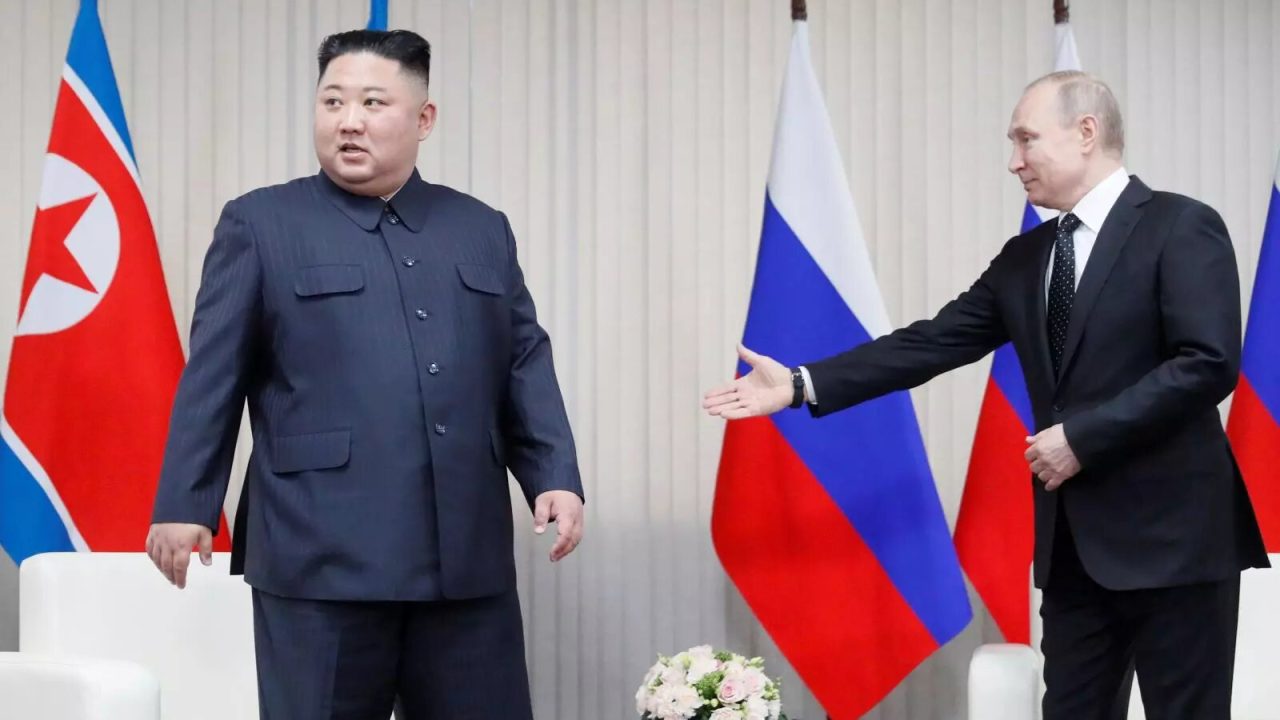 Kim Jong-un meets with Vladimir Putin in Moscow
Published:
November 9, 2023
Updated:
December 10, 2023