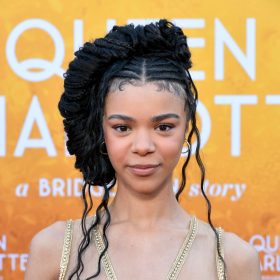 India Ria Amarteifio
India Amarteifio is recognized as a distinguished actress from Britain. Although this gifted individual has been showcasing her acting skills in movies from the tender age of 12, her rise to stardom and acclaim occurred considerably later. She earned widespread recognition for her depiction of a young Queen Charlotte in the acclaimed series "Queen Charlotte: A Bridgerton Story" on Netflix.
What we know about this person
Full name:
India Ria Amarteifio
Date of birth:
September 17, 2001
Zodiac sign:
Birthplace:
Kingston upon Thames, England, United Kingdom
Early life
India Ria Amarteifio was born on September 17, 2001, in Kingston upon Thames, Surrey, England. India Amarteifio was raised in a loving family, but specific details about her parents are largely undisclosed. It is known that her father has Ghanaian roots and her mother is of German descent, contributing to her diverse ethnicity. India's initial exposure to the screen occurred early in her life when she and her mother were featured in a mobile connectivity advertisement when she was just eight months old.
India was a lively and spirited child, forming friendships with ease. Her mother introduced her to dance, where Amarteifio found a degree of accomplishment. Now an adult, she reminisces about her younger days when she envisioned a career in dance. Nevertheless, her journey to fame and recognition commenced with her involvement in theater.
Career
India Amarteifio marked her West End initiation in 2011 with the play "The Lion King," undertaking the character of young Nala. At 12, she adeptly embodied Violet Beauregarde from "Charlie and the Chocolate Factory," inspired by Roald Dahl's creation, at the Royal Theatre on Drury Lane.
In 2012, she became a part of the Richmond Academy of Dance, earned a scholarship post-audition to the Sylvia Young Theatre School, and debuted as Florence in "Gangsta Granny," a film by Matt Lipsey. Julia McKenzie and Miranda Hart were her companions on set.
Amarteifio was also featured in Steven Moffat's "Doctor Who," sharing the screen with Peter Capaldi and Jenna Coleman. Subsequently, India portrayed Lacie in "The Evermoor Chronicles" on Disney, collaborating with young talents like Naomi Sequeira, Finney Cassidy, Jordan Loughran, George Sear, and Georgie Farmer.
In 2019, "Military Wives" was unveiled, where she embraced a supporting role in Peter Cattaneo's creation, with Kristin Scott Thomas and Sharon Horgan leading the cast. The same year saw her in the youth-centric series "Sex Education," alongside Asa Butterfield, Emma Mackey, Gillian Anderson, and Tanya Reynolds.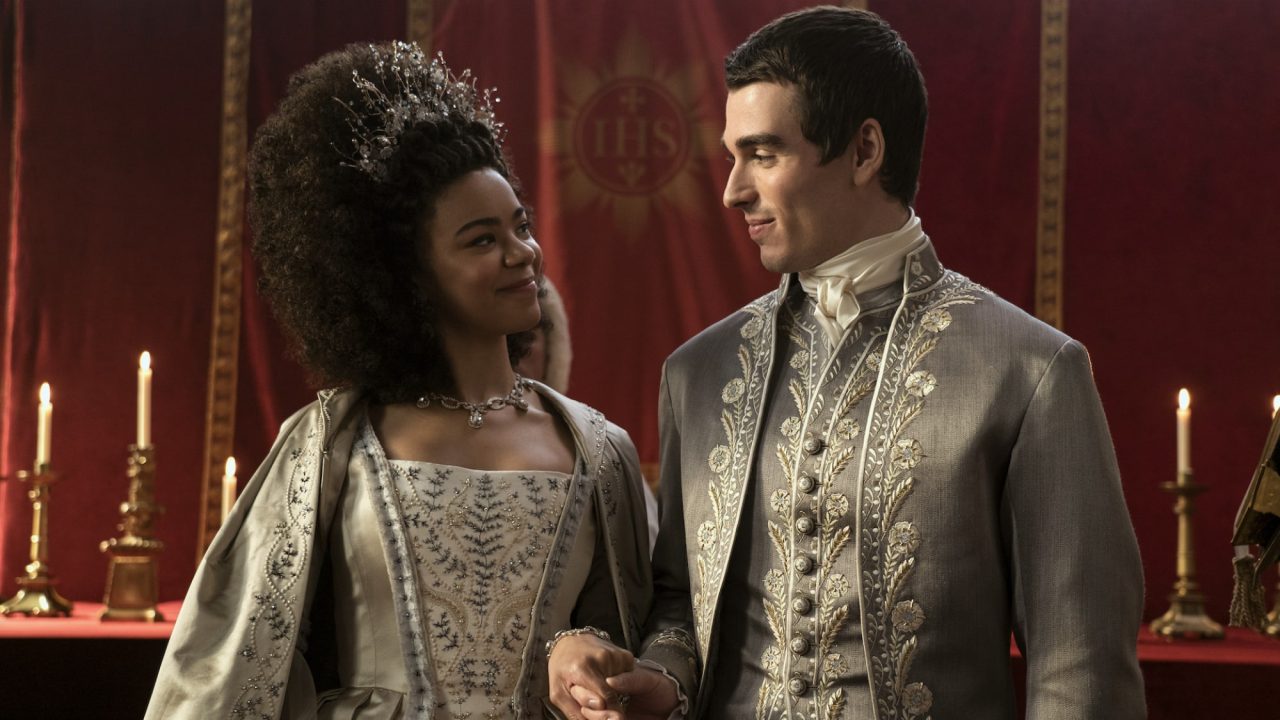 India Amarteifio and Corey Mylchreest in Queen Charlotte: A Bridgerton Story
India Ria Amarteifio Movies and TV Shows
2023

Queen Charlotte: A Bridgerton Story

Young Queen Charlotte

2022

The Midwich Cuckoos

Nora Randall

2019

Sex Education

Lizzie Peach

2019

Military Wives

Frankie

2017–2018

The Tunnel

Maya Roebuck

2015

Unforgotten

Kaz

2015

The Interceptor

Hannah / Chloe

2015

Hank Zipzer

Simone Green

2015–2017

The Evermoor Chronicles

Lacie Fairburn

2015

Doctor Who

Alison

2013

Gangsta Granny

Florence
India Amarteifio's personal life and family
The actress, unmarried and without children, openly shares her passions in interviews. She has a profound love for dance and music and is presently mastering the bass guitar. There are rumors floating around that India Amarteifio might be dating Corey Mylchreest, her co-star, but it's important to note, it's just gossip and nothing confirmed—Corey already has a girlfriend.
Amarteifio is in high demand as an actress and is frequently invited to participate in various film projects. She spends her free time with friends and dancing. Despite achieving significant success in the film industry, she has no intention of becoming complacent.
India Amarteifio now
India Amarteifio was seen in "The Midwich Cuckoos" in 2022, portraying a supporting character – Nora Randall, with Keeley Hawes, Max Beesley, and Aisling Loftus in pivotal roles. In 2023, she achieved global recognition with her lead role in "Queen Charlotte: A Bridgerton Story." On this project, she was joined by Corey Mylchreest, Golda Rosheuvel, and Arsema Thomas.
Published:
September 28, 2023
Updated:
December 10, 2023