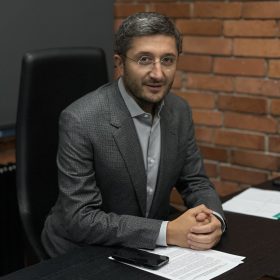 Boris Ovsepovich Khanchalyan
Boris Khanchalyan, a prominent Russian public figure and producer, has dedicated his career to fostering the growth of civil society and nurturing national identity. His commitment to these principles has not waned even as he transitioned into the media industry. Now, he produces television series aimed at a broad audience and leverages his expertise to select projects for the "Institute for Internet Development" competition, specifically in the "National Content" category.
What we know about this person
Full name:
Boris Ovsepovich Khanchalyan
Date of birth:
June 8, 1986
Birthplace:
Eshtiya, Georgian SSR, USSR
Marital status:
Married to Maria Khanchalyan
Occupation:
public activist, film producer
Early life
Boris Ovsepovich Khanchalyan, born on June 8, 1986, in the village of Eshtiya, Bogdanovsky District, Georgian SSR, spent his early years in Gryazovets, Gryazovetsky District, Vologda Region, Russia (then part of the USSR), where he moved at the age of 6. His family consisted of his mother, Svetlana Khanchalyan (maiden name Kotoyan, born in 1960), a teacher, and his father, Ovsep Khanchalyan, born in 1963. His grandfather, Edward Ovsepovich Kotoyan, a veteran of the Great Patriotic War, was honored with the Order of the Patriotic War, 2nd class, following the victory.
Growing up, Boris was close to his two biological brothers and extended family. The Khanchalyan family holds dear the memory of their ancestors, a tradition Boris continues by honoring his grandfather through participation in the All-Russian "Immortal Regiment" event every May 9. He often speaks with gratitude about his parents, who are now proud grandparents to several grandchildren.
Boris's education began at School No. 2 in Gryazovets, where he was taught by Elena Vladilenovna Komissarova. Her teachings left a lasting impression on him, and he continues to remember her warmly, even congratulating her on Teacher's Day. Her professional motto, "If we sow the seeds of goodness, justice, patience, and love for our neighbor in school, then the world will be beautiful," resonated with Boris and guided his values.
After completing his schooling, Boris pursued higher education at Vologda State Technical University (VoGTU), which later became Vologda State University (VoGU) after merging with a pedagogical institution in 2013. He specialized in the Faculty of Industrial Management and Innovative Technologies. His alma mater was recognized by the rating agency "Expert RA" in 2014, earning a place in the list of Commonwealth of Independent States universities with an "E" rating, signifying a high level of student preparation.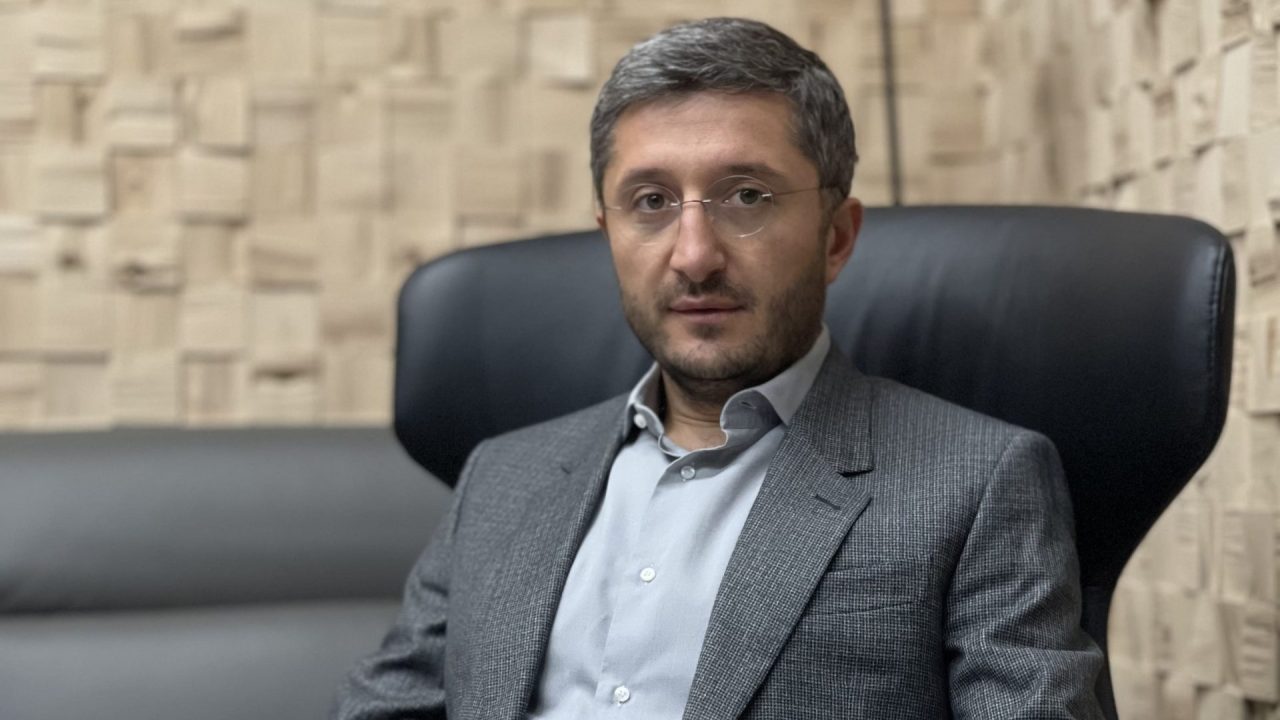 Boris Khanchalyan
Public activity of Boris Khanchalyan
Boris Khanchalyan's active engagement in the public life of his native region has been marked by leadership and innovation. He served as the head of the Vologda City Public Organization "Federation of Tourism of the City of Vologda," where he focused on organizing tourist events, particularly for the city's school students. His commitment to the development of children and youth extended into his participation in various educational programs on radio and television.
In addition to his work in tourism, Khanchalyan led the Vologda branch of the "All-Russian Society for the Protection of Nature" (VOOP). This organization's primary mission is to enhance the country's ecological environment, fostering conditions for safe development and promoting a movement for a healthy and favorable ecological setting within Russian Federation.
Boris's leadership extended to his role as chairman of the Vologda Regional Branch of the Assembly of the Peoples of Russia and co-chairman of the Youth Assembly of the Peoples of Russia, known as "WE ARE RUSSIANS." During the 2015 Forum of the Peoples of Russia in Moscow, he expressed confidence in the youth team of the Assembly, emphasizing its potential to unify Russian youth.
The Youth Assembly of the Peoples of Russia, an All-Russian public movement operating since 2000, aims to bring together various ethnic groups residing in the country. Its activities encompass the publication of books, brochures, advertising materials, dictionaries, encyclopedias, and the recording of musical and artistic works.
Khanchalyan's public service also included two terms as a member of the Public Chamber of the Vologda Region, during which he was elected secretary. He contributed to the commission for the development of civil society and information policy, using media as a tool to foster national values. His efforts were recognized with multiple awards and acknowledgments from regional authorities, including the Legislative Assembly of Vologda Oblast.
In May 2015, his colleagues unanimously selected Boris to represent them in the Public Chamber of the Russian Federation. There, he joined the commission for the development of small and medium-sized enterprises (SMEs) and provided expertise on the functioning and growth of interethnic public associations. His influence also extended to a temporary membership in the Public Council under the Ministry of Natural Resources and Environment of the Russian Federation.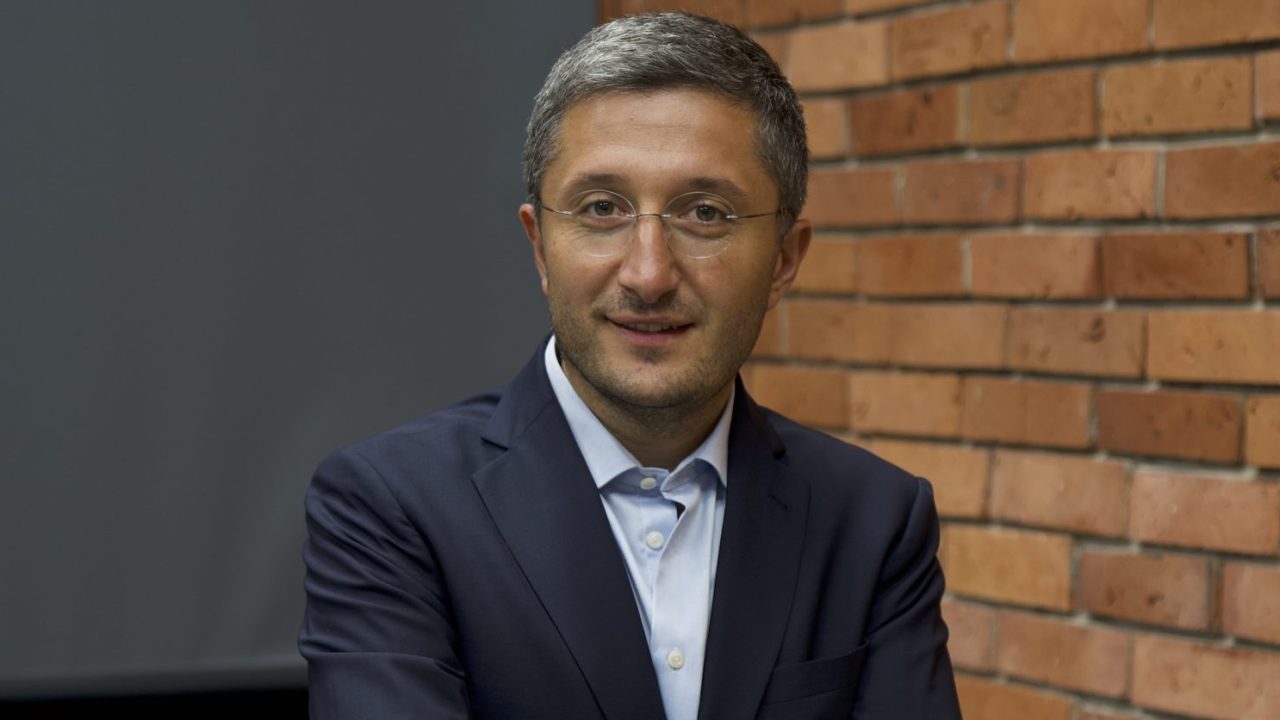 Boris Khanchalyan
"Arctic-2015" Expedition
Boris Khanchalyan joined a significant expedition led by renowned TV host and explorer Nikolay Drozdov, marking the 70th anniversary of Victory Day in the Great Patriotic War. The mission was to carry a symbol of warmth from Russia's heart to its farthest northern reach. The group of 72 courageous individuals transported a lamp, ignited from Moscow's Eternal Flame in Victory Park on Poklonnaya Hill, to Barentsburg.
Boris shared his experiences and thoughts about the journey in an interview. He spoke about the Svalbard archipelago, a Norwegian territory with a unique status as a special demilitarized zone. This area allows multiple countries to engage in scientific exploration or economic activities. Within Svalbard, there is a Russian community in Barentsburg, home to around 500 residents, the coal mining company "Arktikugol," and various scientific endeavors.
The expedition's flight lasted three and a half hours, culminating in a landing at Norway's Longyear airport. From there, the Russian travelers had the option to reach Barentsburg by helicopter or snowmobiles. Khanchalyan opted for the land route, traversing the region's snowy terrain, navigating steep descents and climbs. The expedition's unity was symbolized by the flags of Russia, Norway, and various Russian Federation subjects, all sewn together and displayed on the snow.
During the journey, Boris recalled an amusing incident involving the arrangement of state symbols. The Vologda flag was placed adjacent to the central Russian Federation flag, a slight deviation from the intended order. Drozdov observed the minor mishap and humorously remarked, "Boris, it's clear who commanded here!" The expedition concluded with the placement of the lamp, containing a fragment of the Eternal Flame, at the monument to the archipelago's fallen defenders, accompanied by heartfelt words and reflections.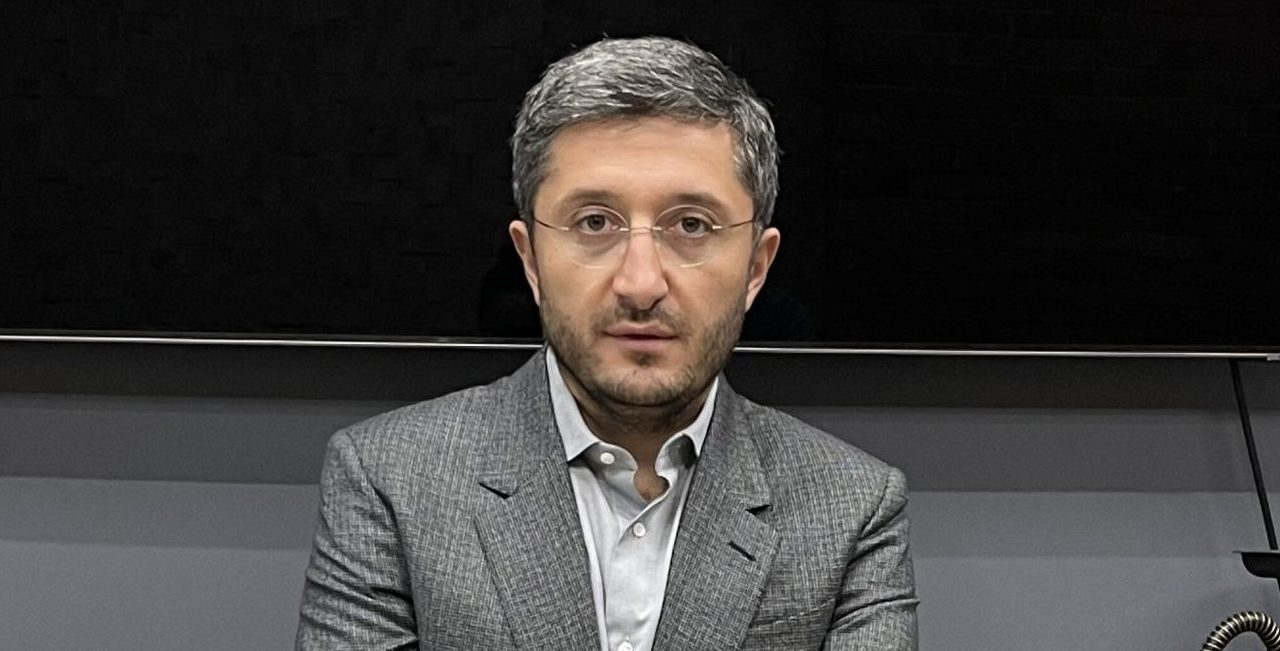 Boris Khanchalyan
Media sphere
Boris Khanchalyan currently serves as an advisor to the Deputy CEO of "Gazprom-Media Holding," a prominent Russian media conglomerate with interests spanning television, radio, press, online platforms, and film production. The company is particularly focused on expanding its online platforms, and Boris has played a key role in projects within this domain.
He has co-produced several series, including the comedies "Restaurant by Concepts" (2021), "The Poor Oligarch" (2022), and "Salute, Boss!" (2022). These shows were launched on the online platforms Premier and Rutube, with the first two premiering on Premier, an online cinema known for original hits like "House Arrest," "Call DiCaprio!," "Peace! Friendship! Chewing Gum!," and "Six Empty Seats."
"Restaurant by Concepts," directed by David Dadunashvili, was Boris's first co-production. The series revolves around four criminals planning one last heist to secure a comfortable retirement. Starring Dmitry Dyuzhev, Vladimir Sychyov, and Vladimir Vdovichenkov, Boris also took on the role of producer for the second season.
"The Poor Oligarch," another 2022 release, was well-received in Russia. This series, imbued with irony, follows the misfortunes of an oligarch named Viktor, portrayed by Vladimir Sychyov. The collaborative efforts of director Hayk Asatryan, producers Boris Khanchalyan, Tina Kandelaki, Sarik Andreasyan, and others resulted in a positively resonant production.
"Salute, Boss!" debuted on the Rutube platform in September 2022, featuring Maxim Nazarov in the lead role. With an engaging plot and sympathetic characters, guided by director Leonid Telezhinsky, the series emerged as an outstanding comedy. Boris contributed as a co-producer alongside Sergey Kosinsky and David Kocharov.
In addition to his production work, Boris Khanchalyan is actively involved in shaping the future of Russian media. He serves on the Producers' Council of the Autonomous Non-Profit Organization "Institute for Internet Development" (ANO "IRI"), where he helps select projects in the "National Content" category. This competition supports large and long-term initiatives aimed at creating national content in the digital realm, with an implementation deadline extending to the end of 2024.
The Producers' Council's role is to endorse projects that highlight significant accomplishments in areas such as domestic science, culture, medicine, education, and tourism. The competition's central themes align with the broader goal of fostering national self-awareness and identity.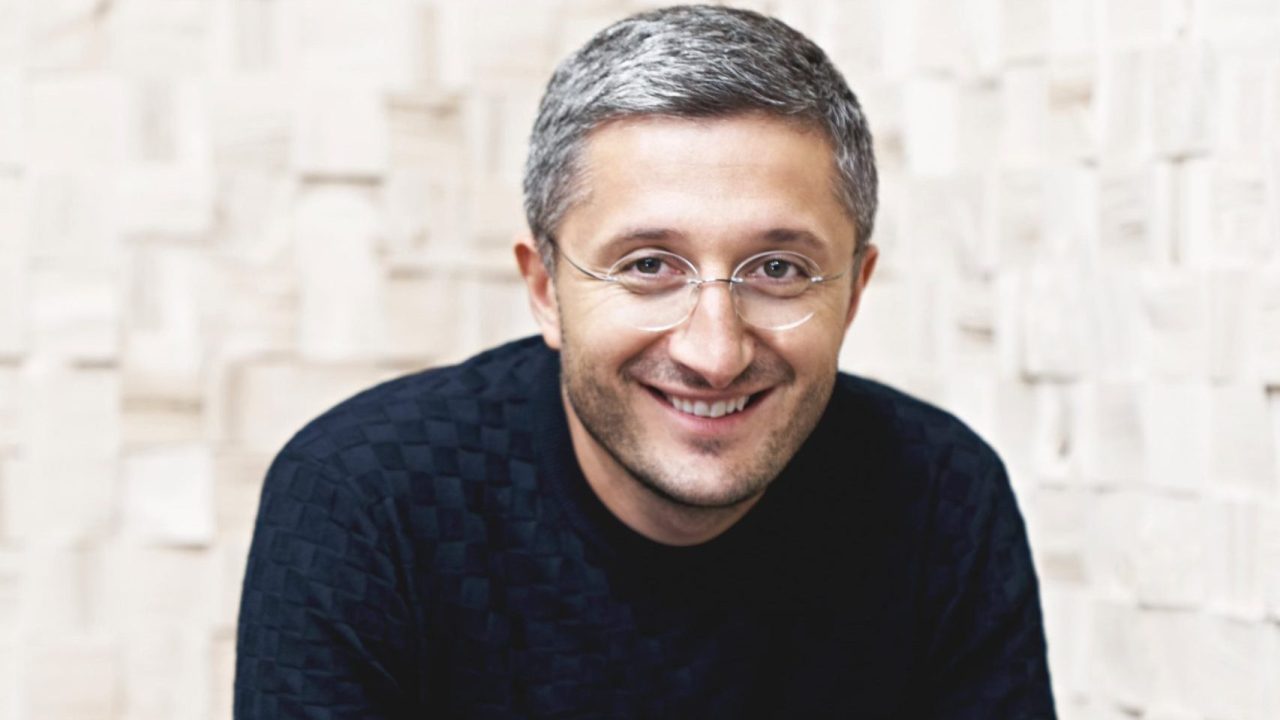 Boris Khanchalyan
Boris Khanchalyan's personal life and family
Boris Khanchalyan and his wife, Maria Khanchalyan, are the proud parents of three sons. Their first child, Robert, was born in 2013 and is now 9 years old. An avid football enthusiast, Robert has competed in the Hopes Cup, a significant children's and youth football tournament. The family later welcomed two more sons. They reside in a house in Gryazovets, where Boris spent his childhood, and also maintain an apartment in Vologda. A lover of travel, Boris has explored various Russian cities, including Veliky Ustyug, among others.
Published:
August 15, 2023
Updated:
December 10, 2023