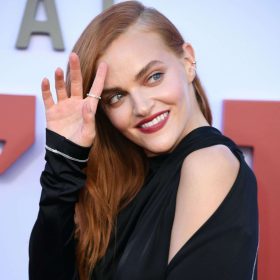 Madeline Kathryn Brewer
Madeline Brewer stands out as a distinguished actress from America. Over a decade in the film industry, she may not have a vast array of projects, but the majority have achieved remarkable success and global reach. She initially rose to prominence in 2013 with her involvement in the Netflix production "Orange Is the New Black." Subsequently, her recurring portrayal of Janine in "The Handmaid's Tale" enhanced her recognition.
What we know about this person
Full name:
Madeline Kathryn Brewer
Date of birth:
May 1, 1992
Zodiac sign:
Birthplace:
Pitman, New Jersey, USA
Early life
Born Madeline Kathryn Brewer on May 1, 1992, to Mark and Laurie Brewer in Pitman, New Jersey, she possesses English, Italian, and German ancestry through her parents. During her adolescence, she engaged in theatrical performances at school. In her final year of high school, she clinched the title of "Miss Pitman" in a beauty pageant. Madeline completed her studies in 2012 at the American Musical and Dramatic Academy in New York.
Career
Madeline embarked on her acting journey in 2013, securing a role in the groundbreaking Netflix series "Orange Is the New Black," sharing the screen with Dascha Polanco and Taylor Schilling. She portrayed Tricia Miller, a young inmate battling drug addiction and kleptomania. This role required her to style her hair in braids for every appearance.
In 2014, she joined the cast of "Hemlock Grove" on Netflix as Miranda Cates, entangled with a character named Roman. The following year, she appeared as Billie Trump in a couple of episodes of "Grimm." Both of these fantastical series, revolving around supernatural entities terrorizing townsfolk, received acclaim, elevating Madeline's stature in the industry.
2016 saw an expansion in Madeline's roles with her appearance in the anthology series "Black Mirror," exploring the ramifications of technology on humanity. She featured in the episode "Men Against Fire," depicting soldiers enhanced with electronic implants.
Subsequently, she was seen in the web series "The Deleted," which garnered mixed reactions. In 2017, she assumed the principal role in "Hedgehog," portraying a young comedian, Ali, striving to conquer her fears and chase her aspirations. She also undertook the role of an executive producer for this film and acted in Mark Webber's "Flesh and Blood."
A pivotal point in her career was her involvement in "The Handmaid's Tale," a series adapted from Margaret Atwood's novel, depicting a dystopian future plagued by infertility. Madeline played Janine, a handmaid and a favorite of Aunt Lydia, earning her an Emmy nomination in 2021 for her exceptional performance.
While continuing her role in "The Handmaid's Tale," Madeline explored other cinematic ventures, leading in "Braid" and "Still" in 2018 and portraying a webcam model in "Cam." In 2019, she shared the screen with Jennifer Lopez and Constance Wu in "Hustlers."
In 2021, she featured in the horror film "Separation," and in 2022, she collaborated again with Elisabeth Moss in "Shining Girls," portraying Klara Meiser in a guest role.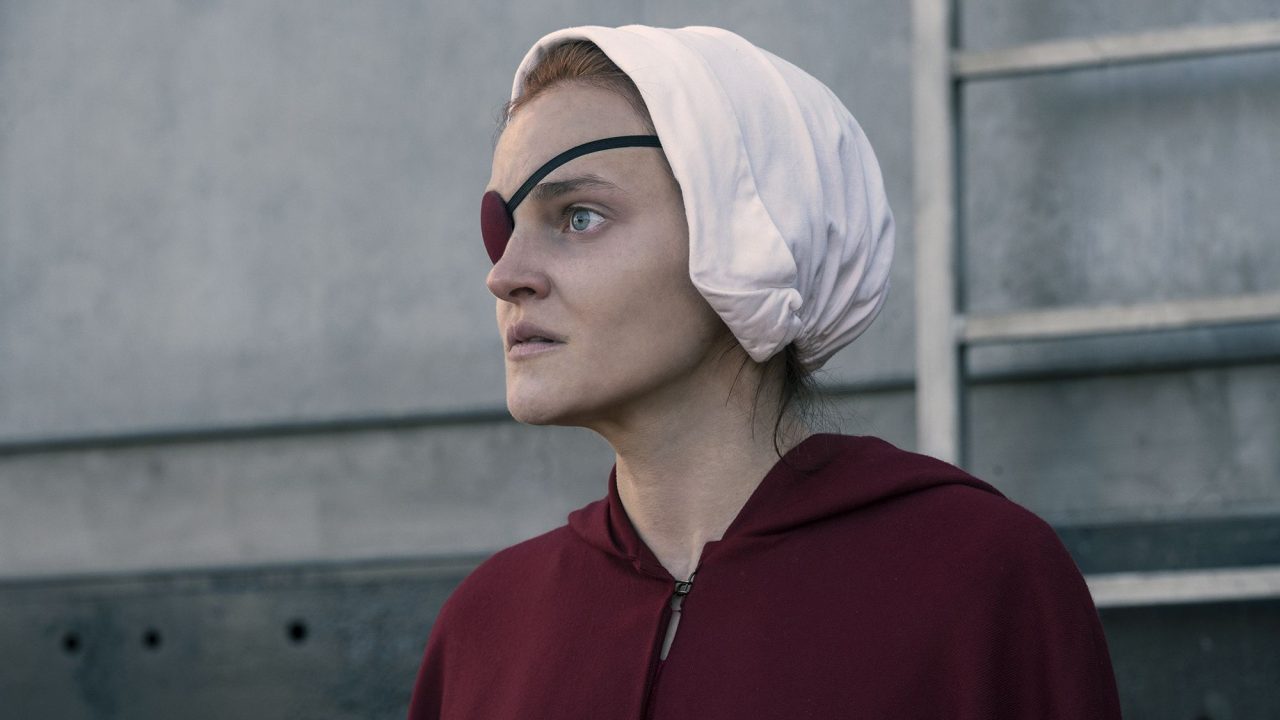 Madeline Brewer in The Handmaid's Tale
Madeline Kathryn Brewer Movies and TV Shows
2022

Shining Girls (episodes "Bright", "30")

Klara

2019

Hustlers

Dawn

2019

Captive State

Rula

2018

Cam

Alice / Lola

2018

Braid

Daphne Peters / Mother

2017–...

The Handmaid's Tale

Janine Lindo / Ofwarren / Ofdaniel / Ofhoward

2013–2019

Orange Is the New Black

Tricia Miller

2013–2015

Hemlock Grove

Miranda Cates

2011–2017

Grimm (episodes "Wesen Nacht", "Eve of Destruction")

Billie Trump

2011–...

Black Mirror (episode "Men Against Fire")

Raiman / "Hunter"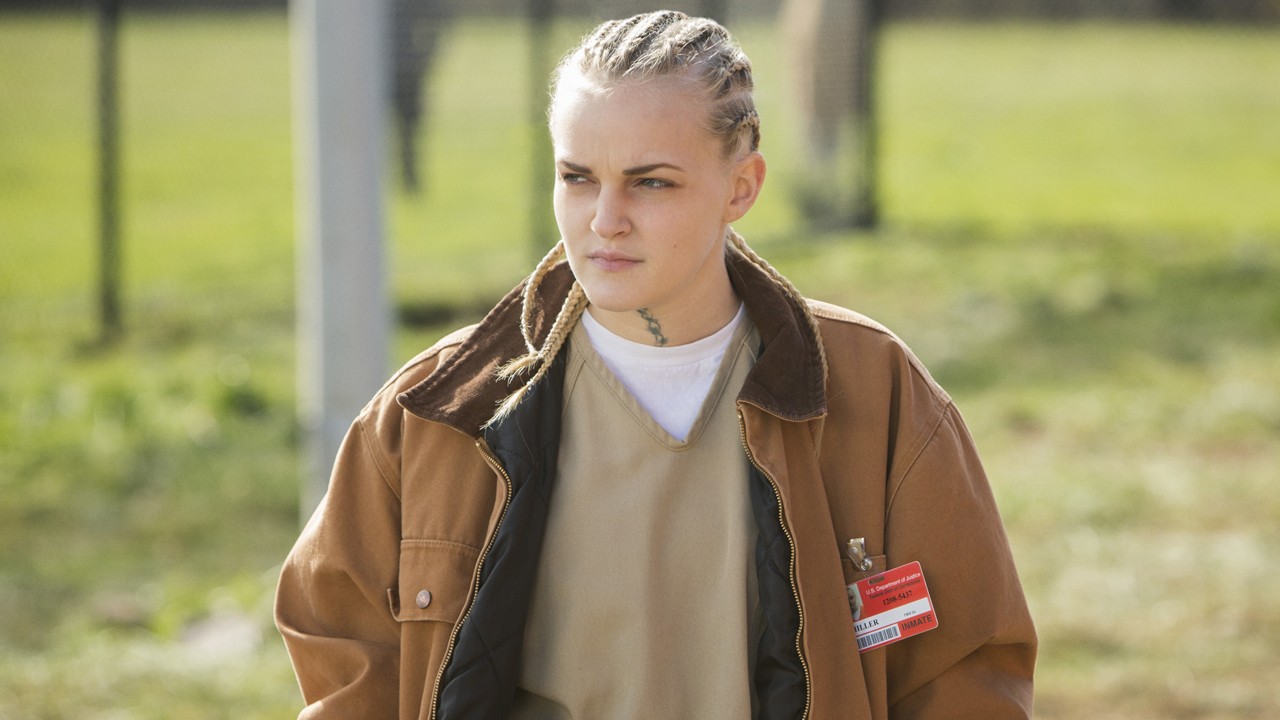 Madeline Brewer in Black Mirror
Talk Shows
2022

The Graham Norton Show

Role: Guest

2021

Ellen: The Ellen DeGeneres Show

Role: Guest

2021

Ok! TV

Role: Guest

2019

Last Call with Carson Daly

Role: Guest

2018

Entertainment Tonight

Role: Guest
Madeline Brewer's personal life and family
Madeline Brewer remains private about her personal relationships and partner. She frequently shares glimpses of her professional and personal life on social media. She owns a dog named Rukki and has a penchant for reading, with an extensive collection of books at her residence. Recently, she explored pole dancing as a new hobby.
Madeline Brewer now
Madeline persists in her acting pursuits, with recent projects including "Space Oddity" and the horror short "Pruning" by Kandice Melonakos. She remains a regular on "The Handmaid's Tale" and occasionally performs on stage, recently appearing in "Cabaret" in late 2022. Additionally, she represents various fashion labels as a spokesperson.
Published:
September 22, 2023
Updated:
December 10, 2023