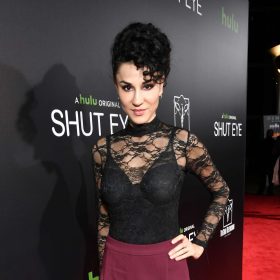 Layla Alizada
Layla Alizada, a well-known Canadian actress, started her career in teen television projects at a young age. Her face is now recognized by fans worldwide, and she has become a star in numerous popular TV series, making a significant impact in each role. Layla's talent has been acknowledged with prestigious nominations in the film industry, reflecting her exceptional abilities.
What we know about this person
Date of birth:
August 11, 1978
Zodiac sign:
Birthplace:
Kabul, Afghanistan
Citizenship:
Canada, Afghanistan
Marital status:
Married to Noel Fisher
Early life
Layla Alizada was born on August 11, 1978, in Kabul, Afghanistan. Due to the war, her family immigrated to Canada, and she spent most of her childhood in Montreal. Even from a young age, Layla had a passion for languages, studying English, Turkish, French, and Farsi simultaneously. This linguistic proficiency would later prove beneficial in expanding her connections and securing diverse acting roles.
Despite her initial shyness, Layla had a deep-rooted desire to be in the limelight, which led her to pursue a career in acting. In middle school, she eagerly participated in the drama club, embracing the opportunity to perform in small plays and experiencing the exhilaration of being on stage.
At the age of 13, Layla Alizada caught the attention of talent scouts while performing in one of her school shows. This led to an invitation to join the cast of the teenage show "KidZone." Through her long-term involvement in the television project, Layla solidified her passion for acting and made the decision to pursue it as her chosen career. Following this, Layla and her family relocated to Vancouver, where she enrolled in the prestigious theater school, Studio 58, to further develop her skills and knowledge in the field.
Career
Layla Alizada began her professional acting journey in 1995 with a role in an episode of the series "Strange Luck." Her talent and dedication soon caught the attention of filmmakers, leading to an invitation to join the cast of the fantasy action film "The 13th Warrior," which was released in 1999.
Throughout her career, Layla has made notable appearances in various renowned TV series and films, including "Muppets," "The Mentalist," "Castle," and "Criminal Minds," among others. However, one of her most significant roles came in the film "Chasing Freedom." In this powerful drama, Layla portrayed Meena, an Afghan refugee who, in her quest for political asylum, destroys all her identification documents while hiding from the Taliban. Her exceptional performance in a supporting role earned her the prestigious Gracie Award for Outstanding Female Actor in a Drama. Critics and audiences alike recognized her immense talent and skill.
Between 2005 and 2006, Layla Alizada showcased her talent in several episodes of the comedy TV series "Godiva's." Her portrayal earned her nominations for prestigious awards, including the Gemini Awards, which is considered the Canadian equivalent of the Oscars. As her skills and reputation grew, Layla quickly garnered the attention and admiration of both audiences and film producers, leading to more frequent appearances on television shows and an increasing number of role offers.
As the years went by, Layla Alizada's filmography continued to expand, with a focus on television series. In 2015, she took on the lead role in the short film "Day One," directed by Henry Hughes, a student at the renowned American Film Institute. In the film, Layla portrayed a Muslim military translator who faced various challenges upon arriving in Afghanistan. "Day One" went on to win the Academy Award for Best Live Action Short Film in 2016, cementing Layla's involvement in an award-winning project.
In 2020, Layla Alizada made a notable appearance in an episode of the American TV series "SEAL Team." The following year, she took on a small role in the series "Shameless," which happens to star her partner Noel Fisher. It was in 2021 that Layla Alizada received her first invitation to join a project on Netflix. She portrayed a supporting character in the series "Lucifer" and delivered a captivating performance. Her portrayal truly brought the character's personality to life, showcasing Layla's talent and versatility as an actress.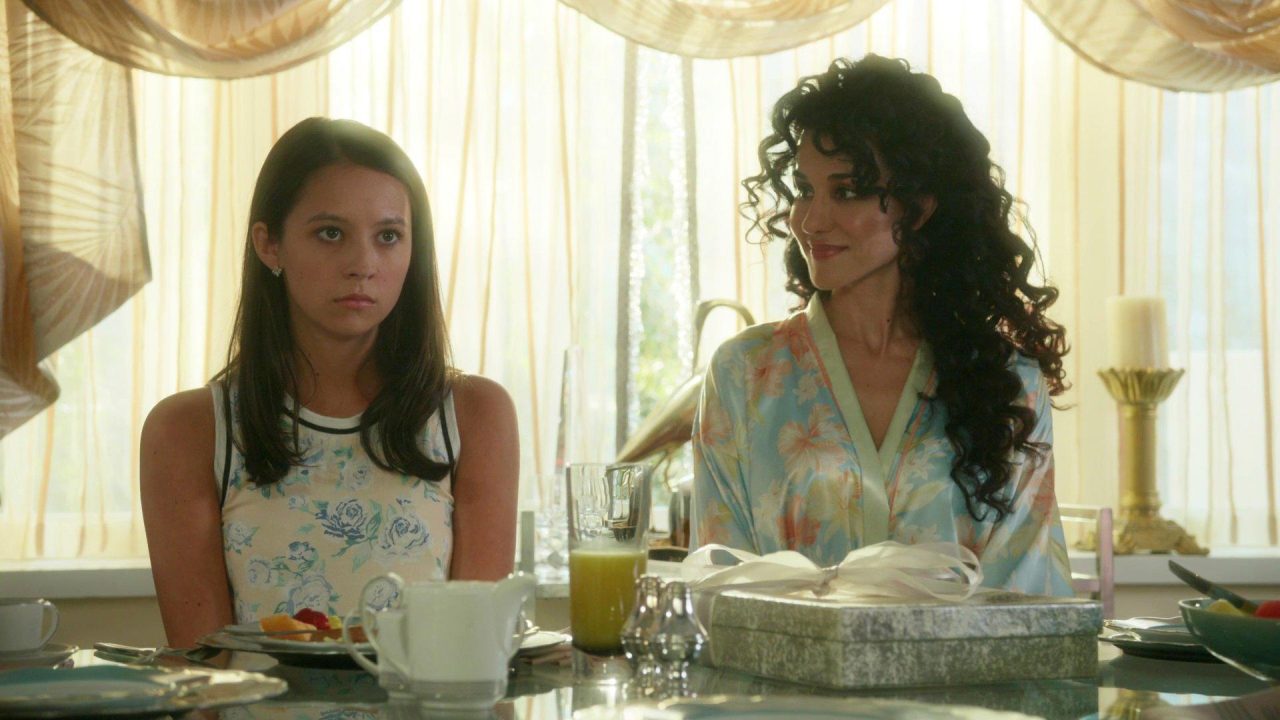 Layla Alizada (right) in Shut Eye
Layla Alizada Movies and TV Shows
2016–2017

Shut Eye

Simza

2017

Taken

Elena Morales

2016

Castle (episode "Death Wish")

Phoebe

2015–2018

Jane the Virgin

Regina

2015

Muppets

Betty

2015

Scandal

Fereshteh

2015

Day One

Feda

2014

Days of Our Lives

Kelly

2005–2006

Godiva's

Rajni Haideri

2004

Chasing Freedom

Meena
Layla Alizada's personal life and family
In 2005, Layla Alizada crossed paths with the renowned actor Noel Fisher during the filming of the TV series "Godiva's." What initially began as a friendly connection between them gradually blossomed into a romantic relationship that has endured over the years. In 2014, the couple happily announced their engagement and later tied the knot in July 2017. Presently, Noel and Layla reside in Los Angeles, where they enjoy each other's company and indulge in activities like playing video games together. Layla also finds joy in practicing yoga, swimming, pursuing photography, and actively contributing to animal welfare causes.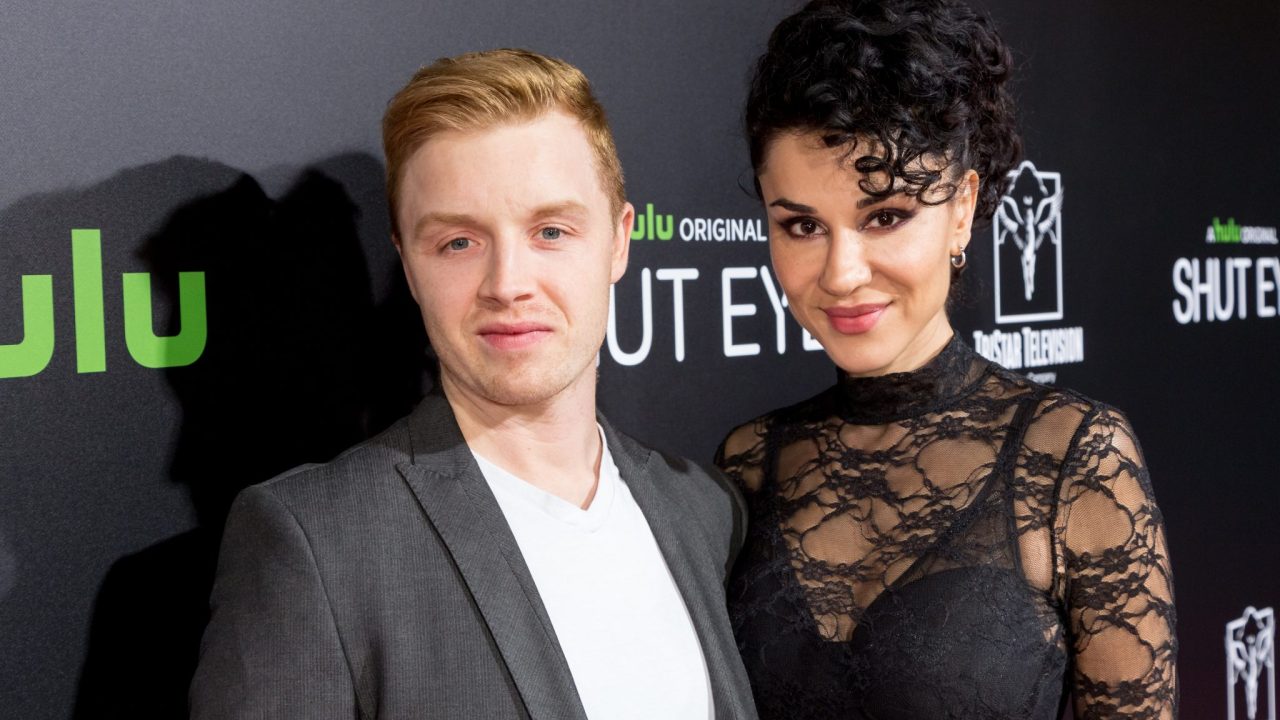 Layla Alizada with husband Noel Fisher
Layla Alizada now
Layla Alizada is a thriving actress renowned for her diverse roles in numerous TV series. Acting remains her primary profession and source of income. Through her dedication and perseverance, Layla has cultivated exceptional talent, bolstered by her proficiency in multiple languages, enabling her to excel in the competitive film industry and continually secure new roles. With an active presence on social media, Layla engages with a substantial following, using her platform to champion charitable and social initiatives. Her popularity lends valuable support to these causes, underscoring her commitment to making a positive impact beyond her acting career.
Updated:
September 26, 2023