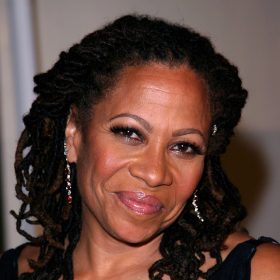 Denise Yvonne Dowse
Denise Dowse is a skilled American performer and filmmaker whose fame commenced with the television show Beverly Hills, which spotlighted the challenges faced by adolescents. The drama, highlighting the actual predicaments of the teenage universe, made the actress of African descent a cherished figure among enthusiasts spanning various age groups. Her extraordinary demand over the past two decades can be attributed to Denise's status as a multifaceted artist, whose brilliance radiated vividly across diverse genres.
What we know about this person
Full name:
Denise Yvonne Dowse
Date of birth:
February 21, 1958
Zodiac sign:
Birthplace:
Honolulu, Hawaii, USA
Date of death:
August 13, 2022
Age at deapth:
64 years old
Marital status:
Was single
Occupation:
actress, director
Early life
Denise Yvonne Dowse was born in February 1958 in Honolulu, the capital of Hawaii. The parents of the future luminary were removed from the cinematic sphere. Her father, a naval officer, nurtured Denise and her sister Tracy with a reverence for science and military affairs, while her mother aimed to inculcate diligence and an acquiescent demeanor. However, the young prodigy chose the artistic path against all odds.
The impressions imbibed from her family and the beneficial skills cultivated by her education later facilitated young Denise's admission to the prestigious Norfolk University. With a resolute objective of becoming a sought-after actress, Denise wholeheartedly pursued education and the mastery of the performing arts. After her tenure at Norfolk State University, she earned a Bachelor of Arts degree, which paved the avenue for her forthcoming journey in the film industry.
Acting journey
The actress's extensive body of work encompasses over 85 creations, encompassing TV series, films, and television endeavors. Denise Dowse's foremost pivotal role dates back to 1986. The television series "ALF," aired in 80 countries, heralded the career of the future African-American luminary. An incidental role in the multipart series "Almost There" signaled the inception of innumerable series featuring Denise: "Murphy Brown," "Charmed," "The Mentalist," "Shark," "House," and more.
In 2005, she starred in the comedy "Guess Who" alongside Ashton Kutcher and Bernie Mac. Nevertheless, her renown bloomed through her portrayal of Yvonne Teasley in the series "Beverly Hills, 90210," collaborating with Jason Priestley, Shannen Doherty, and Jennie Garth. The constellation of actors not only facilitated her resplendent launch in a sequence of renowned shows but also provided invaluable expertise.
Voice acting is another of Denise's aptitudes. From 2000 to 2004, she lent her voice to Officer Shirley in the animated series "Rocket Power." Over the span of three seasons, the actress deeply immersed herself in the lives of four adolescents engaged in extreme sports. Her participation in numerous television projects maintained her prowess, and in 2020, she graced the screen alongside Hilary Swank and Mike Colter in the film "Fatale."
In the realm of direction, Denise Dowse's most recent endeavor stands out. The drama film "Remember Me: The Mahalia Jackson Story" is adorned with the contribution of Corbin Bleu, Vanessa Williams, and Ledisi. The unveiling transpired in Los Angeles in April 2022. Even at the age of 64, the actress persisted in captivating admirers with her acting and directorial accomplishments. A sovereign of the scene, a vibrant woman, a skilled director—all these attributes converged in the gifted African-American actress.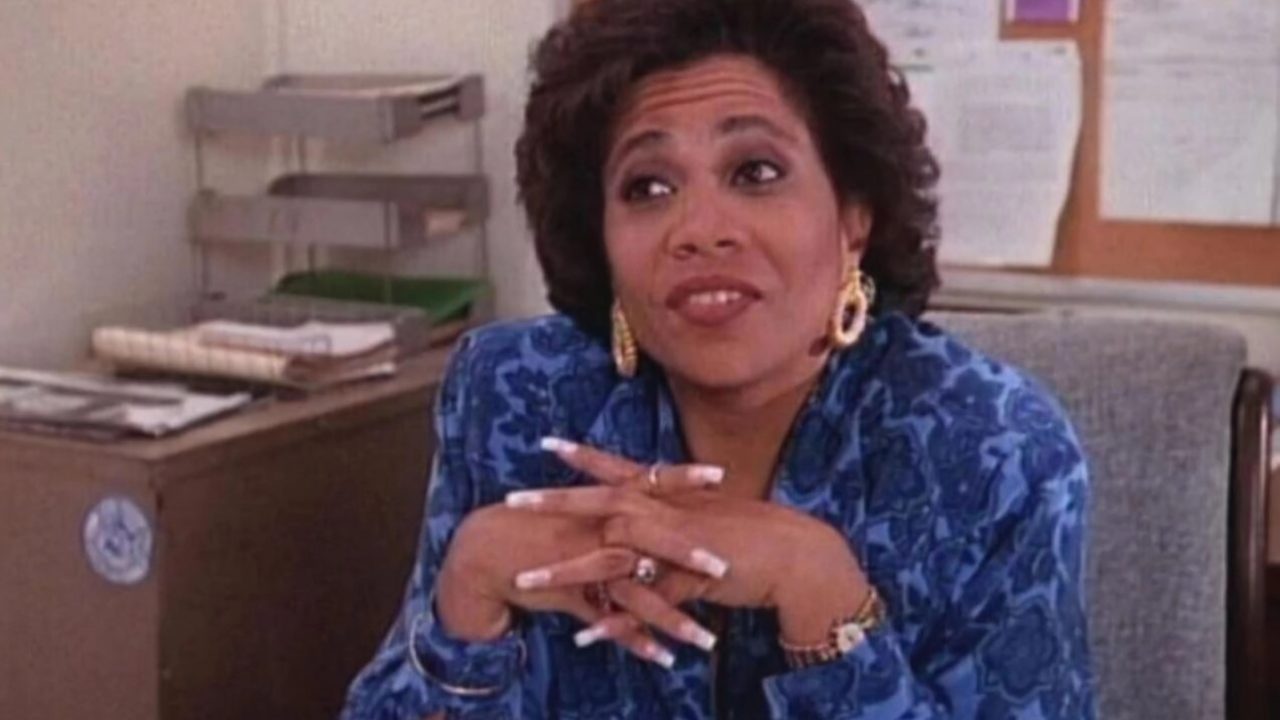 Denise Dowse in Beverly Hills, 90210
Denise Yvonne Dowse Movies and TV Shows
2020

Fatale

Valeria Tyler

2019–2022

Good Trouble

Secretary / Naomi

2017–2020

Insecure

Dr. Rhonda Pine

2017–2018

Imposters

Auntie Colleen / Agent Cook

2017

Snowfall

Mrs. Mosley

2015

Secrets and Lies

Elaine Williams

2013

The Call

Flora

2005–2006

Charmed

Angel of Destiny

2001–2004

The Guardian

Judge Rebecca Damsen

1990–2000

Beverly Hills, 90210

Vice-Principal Yvonne Teasley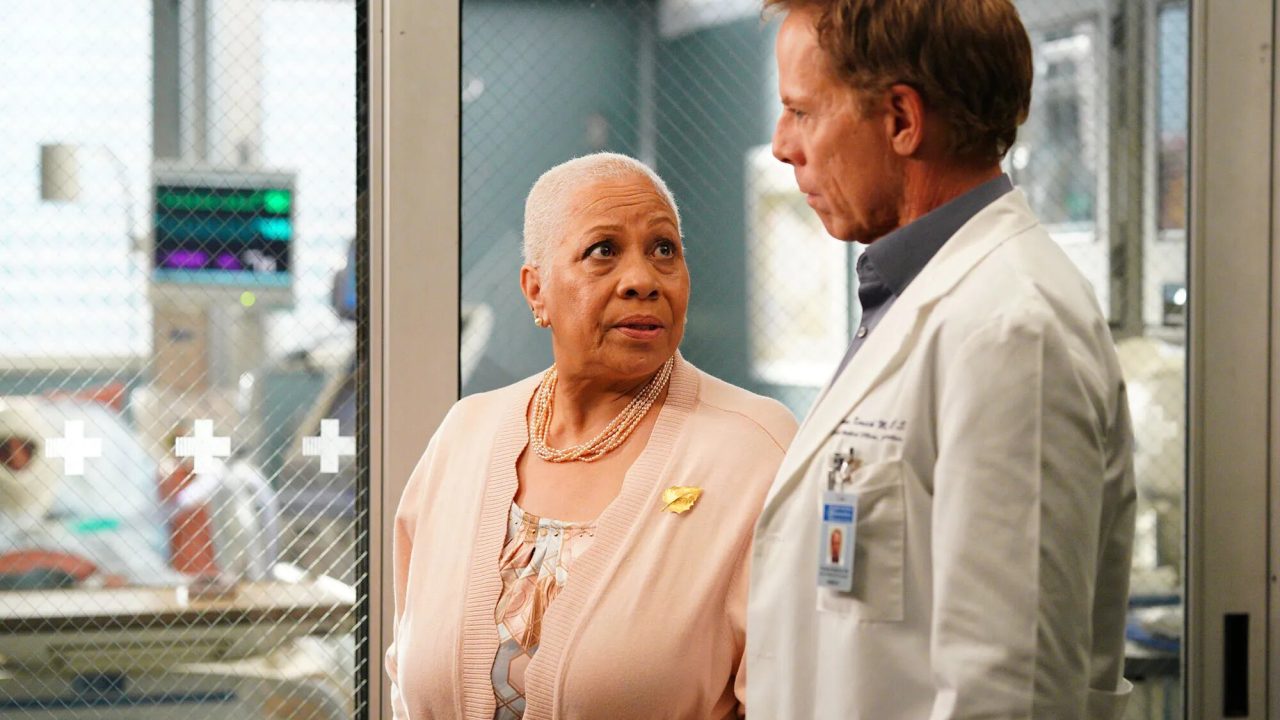 Denise Dowse in Grey's Anatomy
Denise Dowse's personal life and family
Denise Dowse maintained her private life out of the limelight, and limited information exists on this front. Gifted individuals often hold family felicity in tandem with their creative pursuits. The American actress was no different. In her later years, she embraced a comparatively secluded existence. Following the loss of nearly all her kin, Denise maintained a close bond with her sister Tracy. Both siblings were believers, and in an interview, Tracy mentioned that beyond life, they would undoubtedly reunite with their departed parents and companions.
References to Denise Dowse's spouse and offspring are absent from sources. This could perhaps be indicative of the fact that the film set constituted her true abode; she wedded her work and deemed her fans as her progeny, investing herself wholeheartedly in their upbringing. Denise Dowse traversed her path, achieving complete self-realization and bequeathing behind recognizable cinematic personae.
Details of Denise Dowse's passing
Denise Dowse was in the zenith of her brilliance and vigor, eliciting delight from admirers owing to her splendid form. The anticipation of even more profound roles and directorial ventures transmuted into dismay upon receiving the news. Denise Dowse passed away in a hospital on August 13, 2022, following a stint in a non-medically induced coma. Acute meningitis was cited as the cause of her death. She was a mere 64 years old. In an interview, the actress's sister Tracy Dowse, addressing Denise's enthusiasts, implored them to lend their support through their thoughts and prayers.
Denise's diverse portrayals span virtually every existing film genre: thrillers, action films, dramas, comedies, sci-fi films, detective works, and crime films. The universality and versatility of Denise Dowse's prowess will eternally etch her into the memory of enthusiasts as a radiant and charismatic actress, an accomplished director, and a virtuoso of the television realm.
Published:
August 31, 2023
Updated:
September 26, 2023