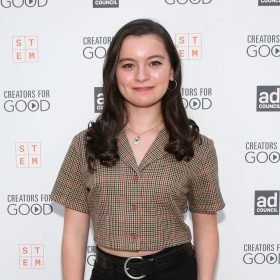 Dalila Bela
Dalila Bela — Canadian actress, first gracing the screen at the tender age of 5. She has been featured in films, taken part in television endeavors, and lent her voice to animated productions. Among her most notable performances are Olive in the TV movie "Odd Squad" and Taylor Pringle in "Diary of a Wimpy Kid."
What we know about this person
Date of birth:
October 5, 2001
Zodiac sign:
Birthplace:
Montreal, Canada
Early life
Dalila Bela was welcomed into the world on October 5, 2001, in Montreal, Quebec. Her heritage is a rich tapestry that includes Panamanian from her father's side, Brazilian from her mother's, and traces of Jewish, Spanish, English, and French ancestry. Bela's siblings, Bruce Salomon and Raphael Alejandro, although younger, have also made names for themselves in the realms of film and television. Presently, Bela resides in California.
Information about Bela's schooling is scarce. What is known is that she made her screen debut at 5, featuring in a nationwide advertisement. Recognized as the best actress of the year shortly thereafter, her family relocated to Vancouver to provide her with greater opportunities to nurture her budding career. From 2009, Dalila's vibrant presence in movies and TV series began to shine, earning her numerous accolades.
Career
Dalila Bela's film career commenced with "The Stranger" in 2010. Her portrayal in the Canadian-American thriller by Robert Lieberman, about an amnesiac FBI agent, earned her the "Young Artist" award. She shared the screen with Steve Austin and Erica Cerra. In the same year, she was cast in "Joanna Makes a Friend," a role that brought her another "Young Artist" award.
In 2011, Dalila participated in a rendition of "Red Riding Hood," a project backed by Leonardo DiCaprio. Though her part in the romantic horror was minor, the lead roles were filled by Amanda Seyfried, Gary Oldman, and Shiloh Fernandez. Concurrently, Bela was featured in David Bowers' comedy "Diary of a Wimpy Kid: Rodrick Rules," alongside Zachary Gordon and Devon Bostick.
The film raked in $72,417,394 globally against a budget of $21 million. Dalila portrayed Taylor Pringle, a brash girl celebrating her birthday at a skating rink in the opening scenes. In this installment of "Diary of a Wimpy Kid," Greg Heffley comes home more self-assured than ever, only to discover that some things are more terrifying than school — like his family. Russian audiences embraced this family comedy.
Critics praised the film's effortless humor, visual appeal, dynamic performances, subtlety, light-heartedness, and robust positive vibes. The following year, Dalila appeared in the horror film "Grave Encounters 2," directed by John Poliquin, playing Kaitlin, a former Collingwood psychiatric hospital patient.
In the Canadian romantic comedy "That Burning Feeling" by Jason James, Dalila acted with Paulo Costanzo, Tyler Labine, and John Cho. The plot revolves around a carefree and somewhat licentious real estate agent who learns of an unfortunate illness. He must then track down recent partners and shock them with his revelation. In 2016, Bela landed one of the main roles in the children's sci-fi film "The Adventure Club."
Centered around three children, Sandy, Ricky, and Bill, who stumble upon a magical wish-granting box, they must protect their discovery from a covetous businessman. Bela also received numerous television offers, appearing in series like "Mrs. Miracle," "Fringe," and "Supernatural" in 2009.
For several years, she played minor roles until 2014 when she was cast as Agent Olive in the children's educational series "Odd Squad." The show follows the exploits of a fictional children's organization that solves problems using mathematical skills. Dalila's character, Olive, is a composed and animated girl with an inexplicable fear of pies.
She exited the series at the conclusion of the first season, with her character being promoted to oversee a new division. A year later, Dalila had a guest role in the fairy-tale TV series "Once Upon a Time," which unfolds in both magical and real worlds. Her portrayal of Young Guinevere was highly convincing.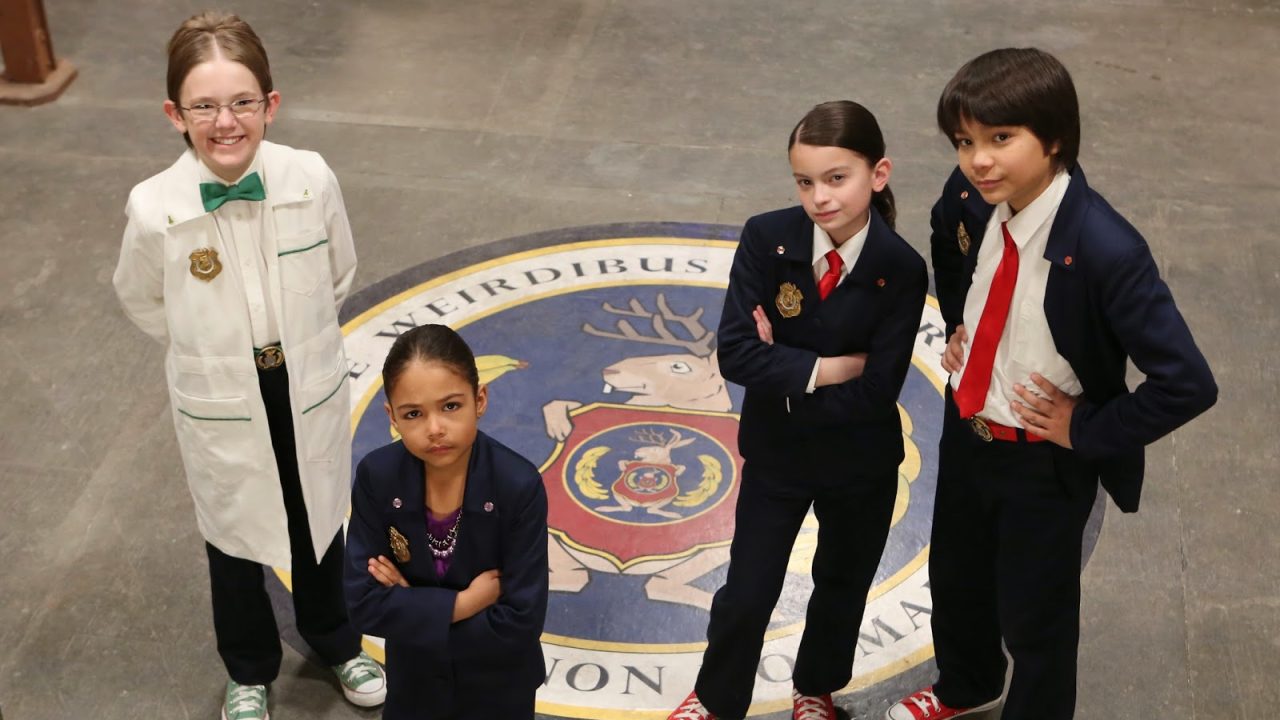 Dalila Bela (second from the right) with her co-stars from Odd Squad
Dalila Bela Movies and TV Shows
2017–2019

Anne with an E

Diana Barry

2014–2020

The 100 (episode "Unity Day")

Child/Leigh

2013–2014

The Tomorrow People (episode "Girl, Interrupted")

Kara's sister

2014

Odd Squad

Agent Olive

2012

Grave Encounters 2

Kaitlin

2012

Diary of a Wimpy Kid: Dog Days

Taylor Pringle

2011–2018

Once Upon a Time (episode "The Broken Kingdom")

Young Guinevere

2011

Diary of a Wimpy Kid: Rodrick Rules

Taylor Pringle

2008

Fringe (episode "Fracture")

Jenny Burgess

2005–2020

Supernatural

Little girl (episode "I Believe the Children Are Our Future")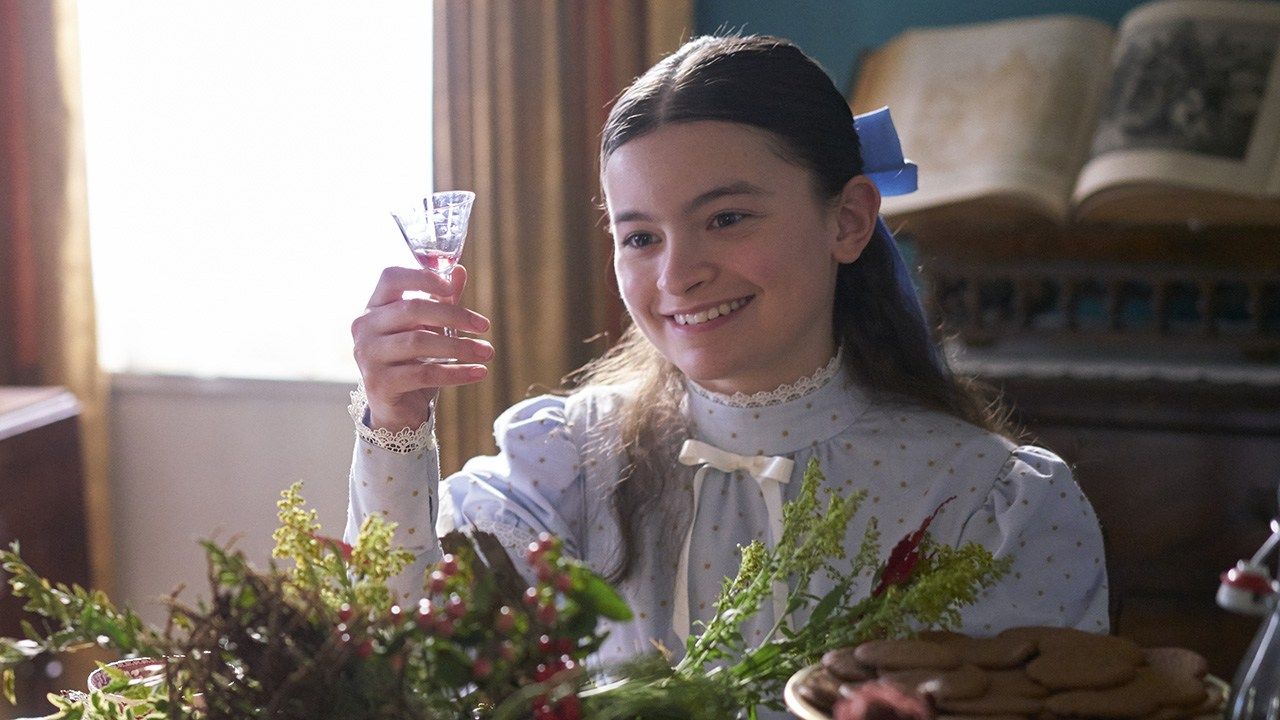 Dalila Bela in Anne with an E
Dalila Bela's personal life and family
Currently a radiant 21-year-old, Dalila Bela is lively, joyful, and outgoing. She has yet to focus on romantic relationships, channeling her energy and attention towards her professional growth. A shared photo with her "Odd Squad" co-star, Filip Geljo, sparked rumors among fans, but the two are merely close friends, enjoying a solid friendship without any romantic undertones.
Dalila Bela now
Dalila Bela is active on social media, boasting over 160,000 followers. Her posts reflect her dedication to her craft, promoting her work, and sharing her love for culinary delights. Despite her young age, Dalila has amassed considerable wealth, with an estimated net worth ranging from $200,000 to $500,000.
Since 2018, she has taken on leading roles in two projects. The first was a children's educational sci-fi telefilm with computer animation, "Ready Jet Go!," where she played Sydney, a joyful Earth girl exploring space. The second was as Diana Barry in the Canadian series "Anne with an E," a role that further elevated her fame.
Published:
August 7, 2023
Updated:
December 10, 2023