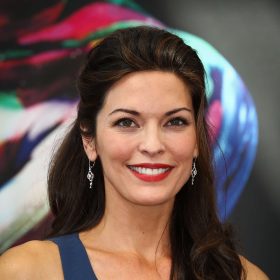 Alana De La Garza
Alana De La Garza, an American actress, has made her mark in the entertainment industry with a focus on detective dramas and thrilling cop adventures. Her breakthrough came with her role as an assistant prosecutor in the renowned American TV franchise "Law & Order." Subsequently, she gained recognition for portraying the character of Special Agent in Charge Isobel Castille in the popular TV series "FBI" and its multiple spin-offs.
What we know about this person
Full name:
Alana De La Garza
Date of birth:
June 18, 1976
Zodiac sign:
Birthplace:
Columbus, Ohio, USA
Marital status:
Married to Michael Roberts
Early life
Alana De La Garza was born on June 18, 1976, in Columbus, Ohio, to a family with a diverse heritage, including Irish and Mexican roots. She spent her early years in El Paso, a city in west Texas. After graduating from Coronado High School, she pursued studies in sociology and physical therapy at the state university. During her academic journey, she also took part in a beauty pageant and was honored with the Miss Photogenic Award.
Career
After her studies, Alana De La Garza resided in Orlando for a period before making the decision to relocate to New York. In the early stages of her career, she made appearances on occasional news and family talk shows. Her breakthrough on television came in 2001 when she landed the regular role of Rosa Santos in the long-standing soap opera "All My Children."
Subsequently, the aspiring actress added several guest appearances in television series to her filmography, including "Charmed," "Two and a Half Men," and "Smallville." From 2004 to 2005, Alana played a significant role as Maria Serrano in the drama television series "The Mountain." Although the show garnered positive responses from both audiences and critics, it did not continue beyond that period.
In 2005, Alana made an appearance in the popular police series "CSI: Miami." The following year, she took on a central role in the comedy drama "Mr. Fix It," co-starring alongside David Boreanaz. The film's plot revolves around a character who arranges terrible dates for women to make them want to reunite with their ex-partners. During that time, Alana also had guest roles in three episodes of "The Book of Daniel."
In 2006, the actress joined the 17th season of the NBC television series "Law & Order," where she portrayed the character of Connie Rubirosa, an assistant prosecutor. Alana's outstanding performance in this role received positive feedback from critics. Her talent was acknowledged with nominations for Best Actress at the ALMA Film Awards in 2008 and a similar nomination for outstanding performance a year later.
In early 2011, Alana returned to portray Connie Rubirosa in the spin-off series "Law & Order: LA." Three years later, she made a brief appearance in the new sequel "Law & Order: Special Victims Unit," where her character had advanced to a federal prosecutor leading a team in pursuit of criminals. This marked her final appearance in the "Law & Order" franchise.
In 2013, Alana took on the lead role in the series "Do No Harm," which premiered that year. The following year, she was cast as Jo Martinez in the crime-fiction drama "Forever," where she starred alongside Ioan Gruffudd, Joel David Moore, Burn Gorman, and Lorraine Toussaint. The show revolved around a renowned medical examiner's quest to uncover the reason behind his immortality.
In the fall of 2015, Alana De La Garza joined the cast of the series "Scorpion," which revolved around the life of businessman and computer genius Walter O'Brien. A year later, she secured a regular role as Clara Seger in the popular American series "Criminal Minds: Beyond Borders." Working alongside actors like Gary Sinise, Daniel Henney, Annie Funke, Kelly Frye, and others, Alana brought her talent to the show.
In 2018, Alana De La Garza took on the role of a police chief in "Chiefs," a series directed by Zetna Fuentes, who had previously worked on "Forever." Since 2019, she has been portraying Special Agent Isobel Castille in the television series "FBI," and later in the spin-offs "The FBI: Declassified" and "FBI: Most Wanted." In 2021, Alana reprised her role as Isobel Castille in the series "FBI: International."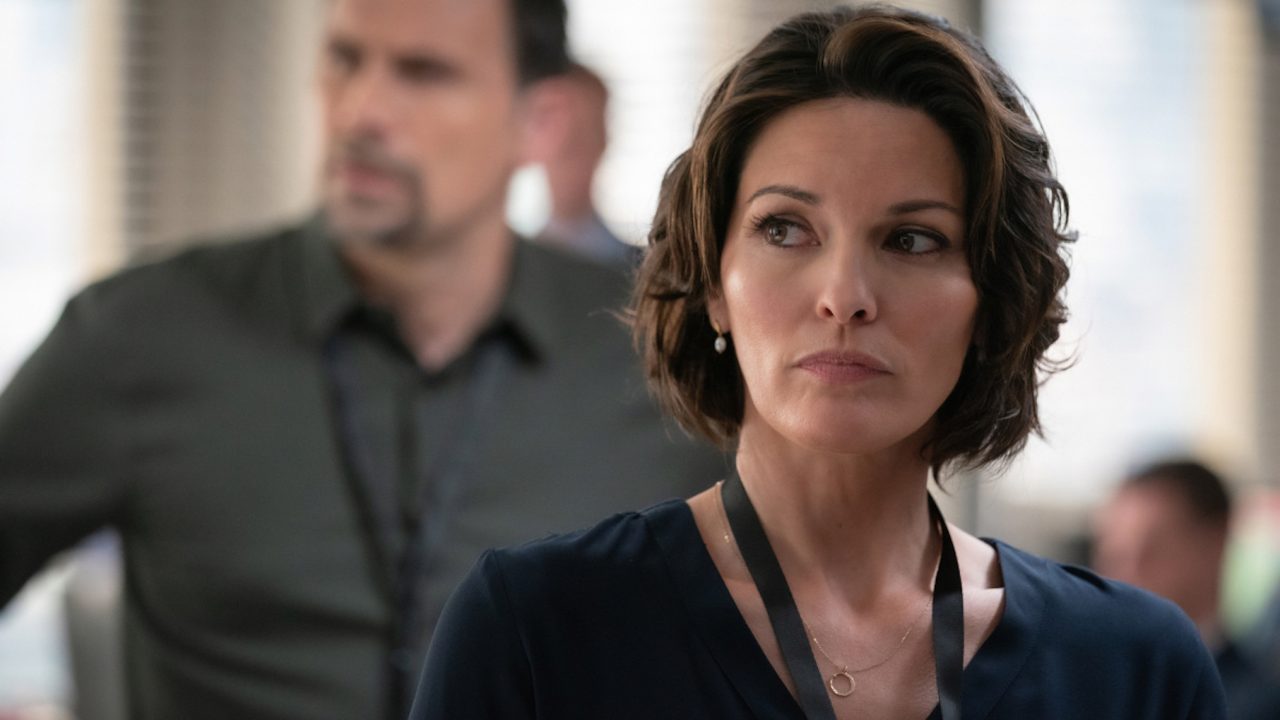 Alana de la Garza in Law and Order
Alana De La Garza Movies and TV Shows
2014–2015

Forever

Jo Martinez

2009–2023

NCIS: Los Angeles (episode )

"Partners"

2005–2020

Criminal Minds

SSA Clara Seger

2003–2015

Two and a Half Men (episode "No Sniffing, No Wowing")

Crystal

2002–2012

CSI: Miami

Marisol Delko

2001–2011

Smallville (episode "Arrival")

Aethyr

1998–2006

Charmed (episode "Desperate Housewitches")

Sylvia

1999–...

Law & Order: Special Victims Unit (episode "Jersey Breakdown"))

AUSA Connie Rubirosa

1998–1999

Scorpion

Adriana Molina

1998–1999

Mortal Kombat: Conquest (episode "Twisted Truths")

Ella
Alana De La Garza's personal life and family
Alana De La Garza has been married to novelist Michael Roberts for over a decade. Together, they have two children: a son named Kieran Thomas and a daughter named Liv Elena. Alana is passionate about her role as a mother and has mentioned in interviews that she enjoys teaching Spanish to her kids as a way of bonding with them.
In addition to her acting career, Alana is actively involved in charitable projects. She supports various causes close to her heart and has also been part of advertising campaigns for brands that donate to important funds and charitable organizations.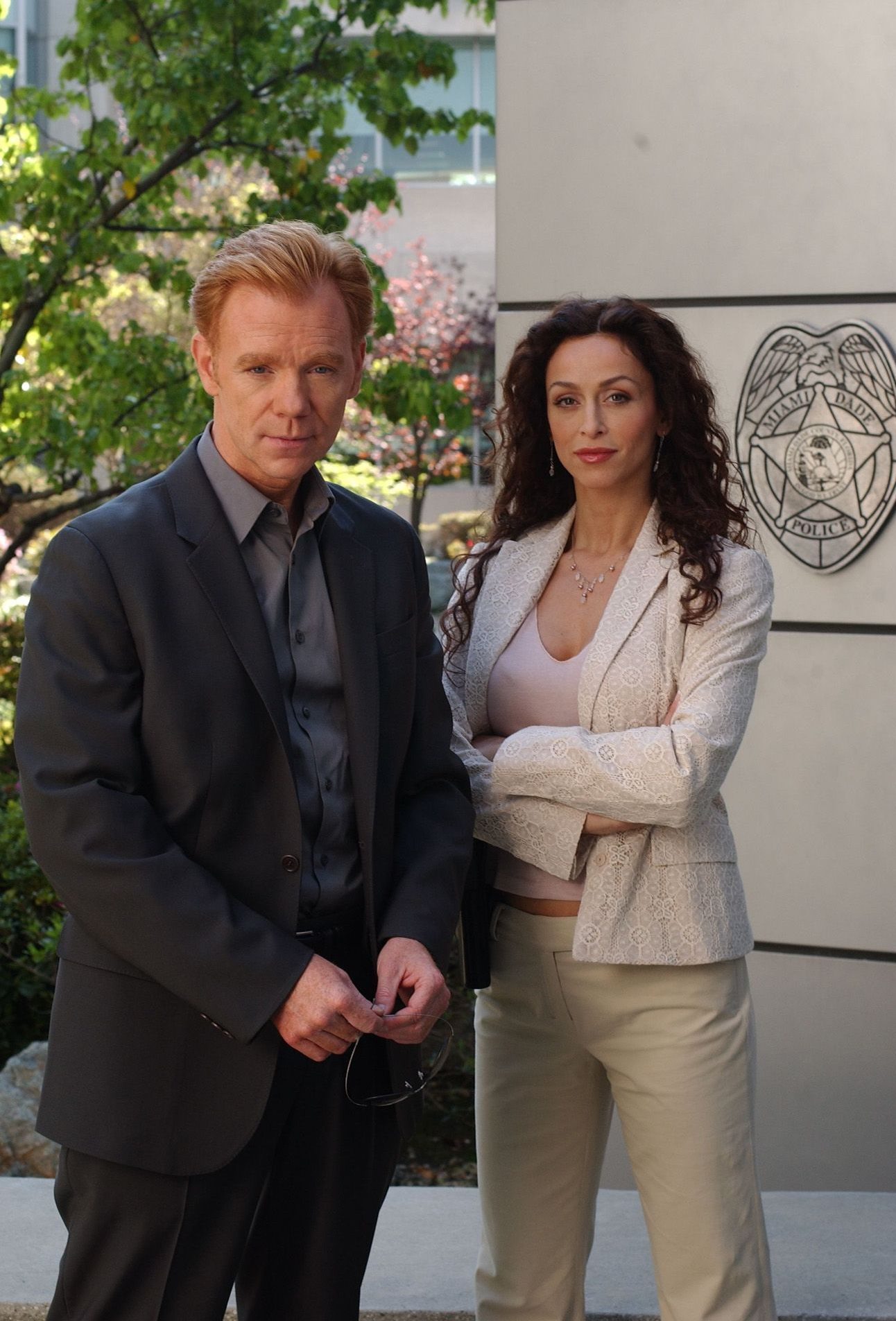 Alana de la Garza and David Caruso for CSI: Miami promo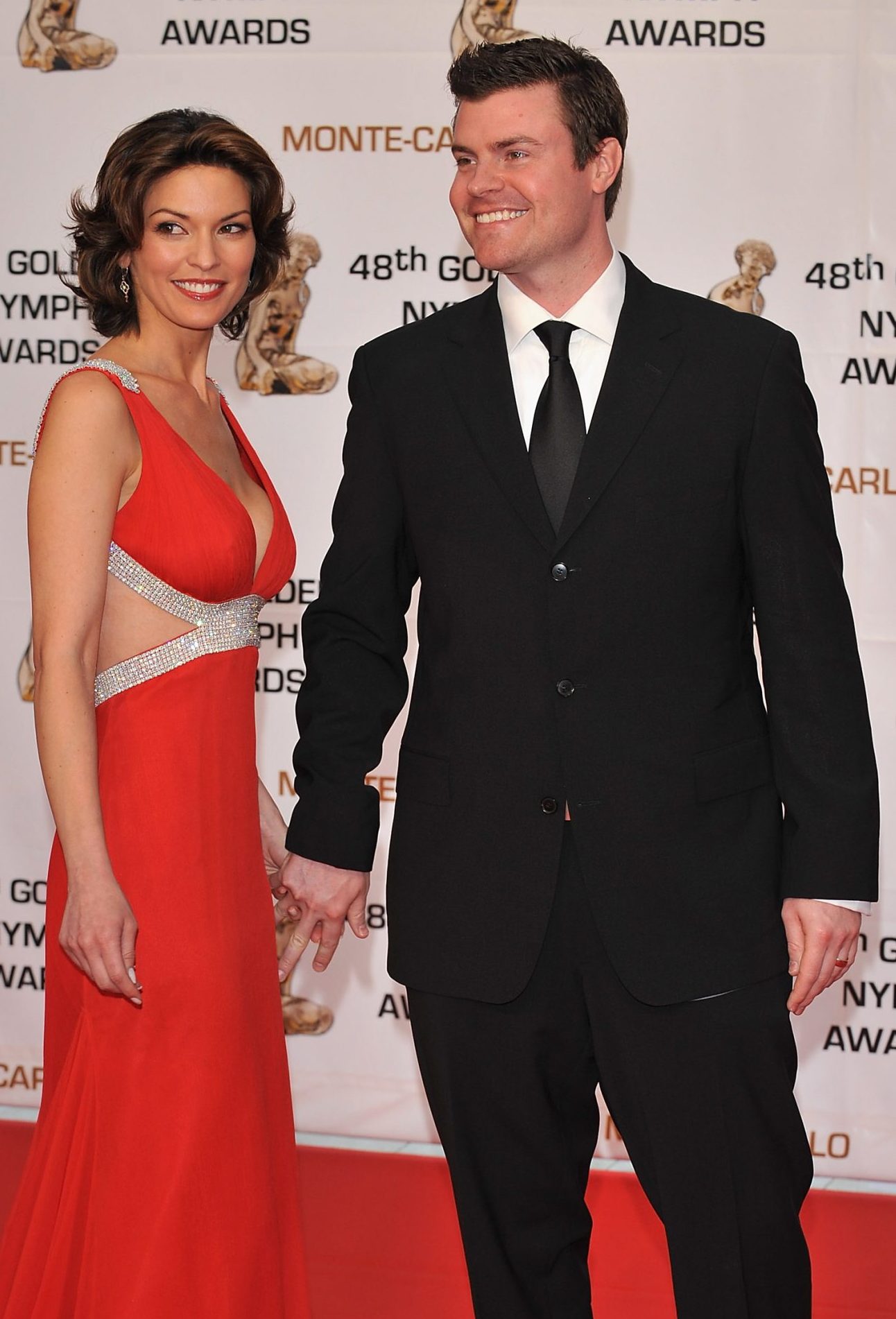 Alana de la Garza and husband Michael Roberts
Talk Shows
2016

Home & Family

Role: Guest

2015

The View

Role: Guest

2006

Today

Role: Guest

2006

Entertainment Tonight

Role: Guest
Alana De La Garza now
Alana De La Garza has been continuously dedicated to her career, portraying a significant character in the "FBI" series, which has already released its new season in the fall of 2022. She regularly shares behind-the-scenes footage from filming and exciting premieres on her social media platforms. Notably, Time magazine has recognized her charisma and exceptional acting talent, nominating Alana De La Garza as a contender for "Person of the Year."
Updated:
December 10, 2023