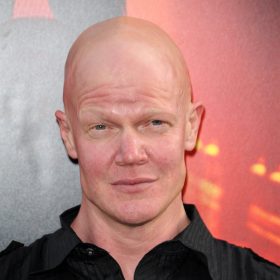 Derek Mears
Derek Mears, a U.S.-based actor and stunt performer, boasts a portfolio of over a hundred works, mainly in the realms of horror and fantasy. He rose to international prominence through his performance in the reimagining of the horror classic "Friday the 13th," a role that earned him a nomination for "Best Villain." Additionally, he took on the principal role in the TV series "Swamp Thing."
What we know about this person
Date of birth:
April 29, 1972
Zodiac sign:
Birthplace:
Bakersfield, California, USA
Occupation:
actor, stuntman, film producer
Early life
Born on April 29, 1972, in Bakersfield, California, Mears attended Highland High School. He aspired to "make a living while enjoying time with friends." During his high school years, he joined the improv group ComedySportz and toured annually, forming friendships that later led him to relocate to Los Angeles.
Career
Mears initiated his journey in the entertainment industry, capitalizing on his distinctive and somewhat menacing appearance. His athletic physique and contemplative gaze enabled him to portray a variety of intimidating characters. He first appeared on screen in the 1990s with guest roles in shows such as "Saved by the Bell: The New Class" and "ER."
In 1995, he featured in the suspense film "The Demolitionist" and subsequently in the television drama "The Wonder Cabinet." He also secured minor roles in renowned TV series like "Nash Bridges," "Passions," "The Shield," and "CSI: Miami." In 2002, he was part of the ensemble cast of "Men in Black II," which included stars like Will Smith, Tommy Lee Jones, Johnny Knoxville, and Jack Keller.
In 2005, Mears had a role in "Cursed" and portrayed the chief Zorgon in the fantasy adventure "Zathura: A Space Adventure," penned by "Jumanji" author Chris Van Allsburg. During this project, he collaborated with Kristen Stewart, Jonah Bobo, Tim Robbins, and Douglas Tait. In 2006, he had a cameo in "The Hills Have Eyes" and its subsequent sequel.
In his early years, Mears frequently served as a stunt double in a range of Hollywood productions. Notably, he was part of Hector Barbossa's crew in 2003's "Pirates of the Caribbean: The Curse of the Black Pearl." He also played roles in other installments of the franchise, including "Dead Man's Chest" and "On Stranger Tides.
Mears' stunt work is visible in the sports comedy "Blades of Glory." In 2009, he was nominated for a Screen Actors Guild Award for Best Stunt Ensemble for his work in "Indiana Jones and the Kingdom of the Crystal Skull." Over the years, his repertoire expanded to include series like "Chuck," "True Blood," "Bones," and "Hawaii Five-0."
The pinnacle of Mears' career came in 2009 with a transformative role in the American slasher film "Friday the 13th." In this installment, the twelfth of the franchise, he portrayed the notorious Jason Voorhees, a masked serial killer infamous for his brutal killings. To prepare for this role, Mears delved into child psychology, which aided his performance. Although nominated for an MTV Award for "Best Villain," he lost to Heath Ledger's Joker.
Contractually, Mears is slated to reprise his role in a future "Friday the 13th" installment or another project by Platinum Dunes. To date, Kane Hodder is the only actor to have portrayed Jason Voorhees more than once. In 2010, Mears landed the lead in the action-packed "Predators," which focuses on humans battling alien abductors.
In 2013, he took on a significant supporting role in Adam Green's "Hatchet III," playing Tyler Hawes, a special forces operative. Around the same time, he made guest appearances in series like "Death Valley," "Mighty Med," "Grimm," "Twin Peaks," "Sleepy Hollow," "The Orville," and "Charmed."
In 2017, Mears appeared as Kree Captain in an episode of Marvel's "Agents of S.H.I.E.L.D." and later in two episodes of DC Comics' "The Flash." In 2019, he joined the cast of "Swamp Thing," and in 2020, he reprised this role in "Legends of Tomorrow."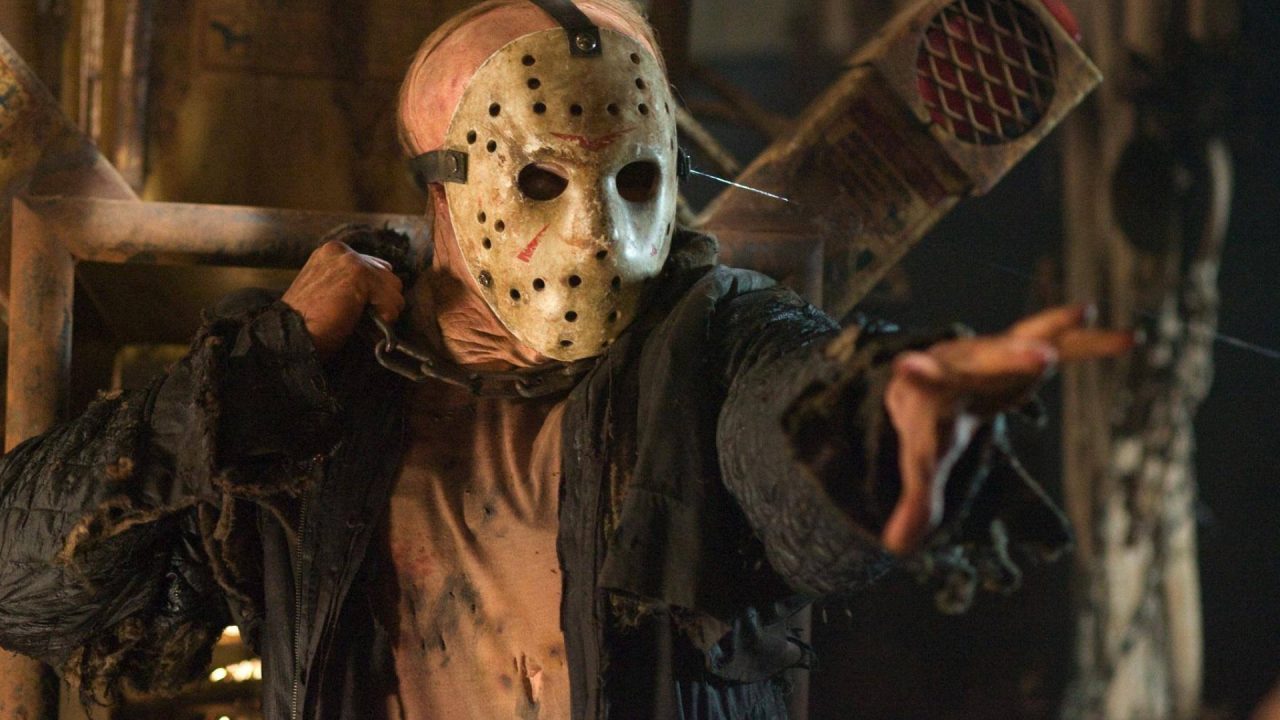 Derek Mears in Friday the 13th
Derek Mears Movies and TV Shows
2019

Swamp Thing

Swamp Thing

2019

Alita: Battle Angel

Romo

2014–2023

The Flash (episodes "Honey I Shrunk Team Flash", "True Colors")

Sylbert Rundine

2014

Teenage Mutant Ninja Turtles

Dojo Ninja

2013–2020

Agents of S.H.I.E.L.D (episode "Orientation")

Kree Captain

2012

Hansel and Gretel: Witch Hunters

Edward

2011–2017

Grimm

Krampus

2011

Pirates of the Caribbean: On Stranger Tides

Master-at-Arms

2010

Predators

Classic Predator

2009

Friday the 13th

Jason Voorhees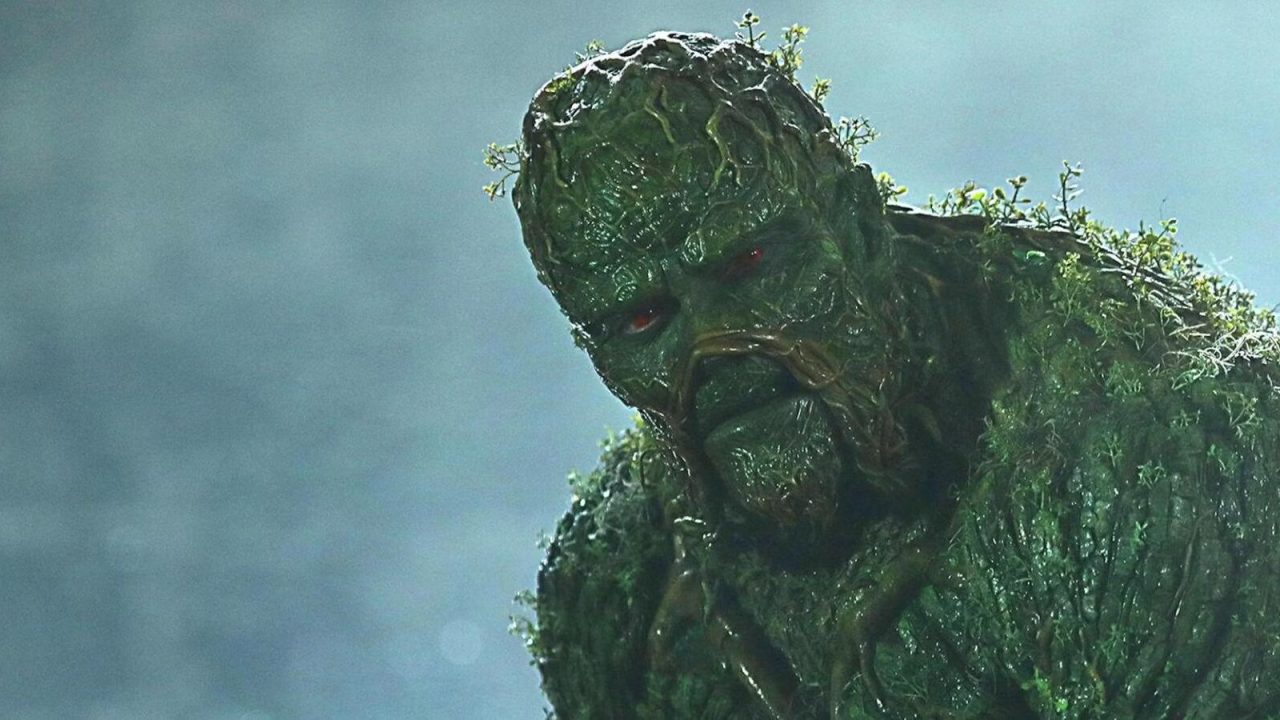 Derek Mears in Swamp Thing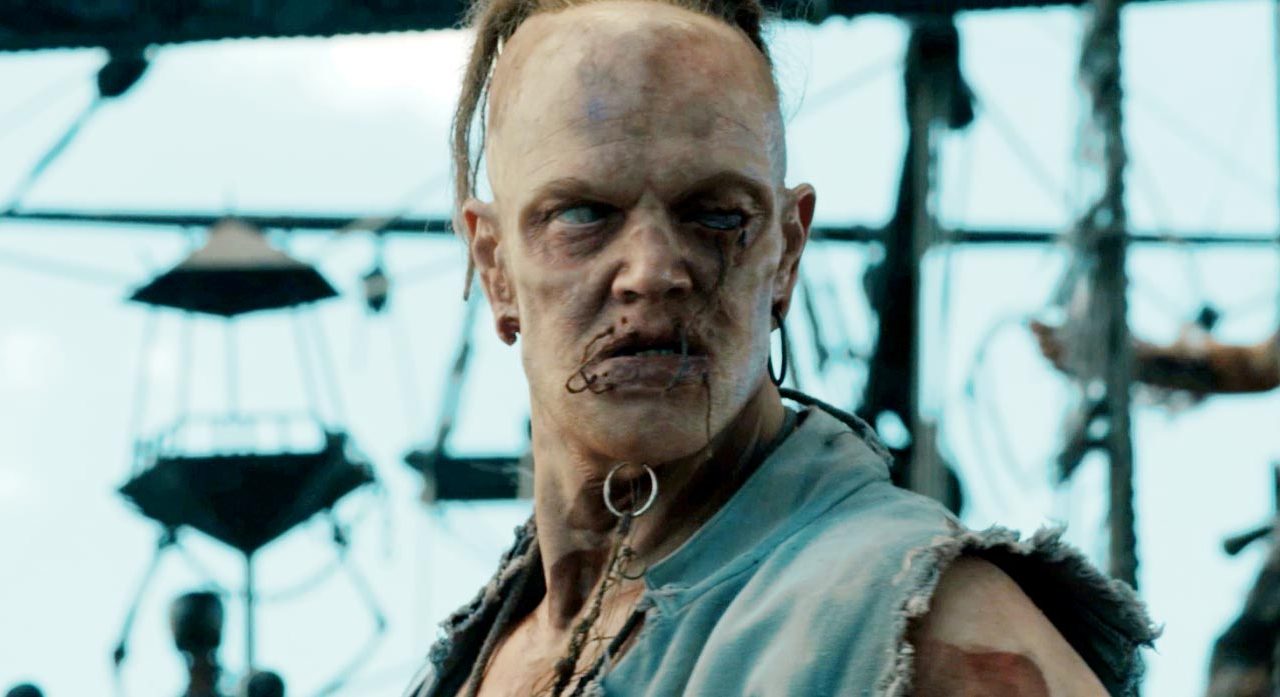 Derek Mears in Pirates of the Caribbean
Derek Mears' personal life and family
Mears is private about his personal affairs. He was married to actress Jennifer Flack from 2008 until 2012. Childless, Mears keeps himself in peak physical condition, essential for his roles. He engages in CrossFit and Mixed Martial Arts, occasionally training at John McCarthy's martial arts academy.
Derek Mears now
Mears continues to be active in the film industry. In 2022, he was involved in multiple Netflix projects, initially appearing in the teen vampire drama "First Kill," followed by a role in the animated superhero series "The Guardians of Justice." Recently, he wrapped up filming for the action movie "Lion-Girl." Mears has expressed his enjoyment in attending fan conventions and interacting with his audience.
Published:
August 24, 2023
Updated:
September 26, 2023