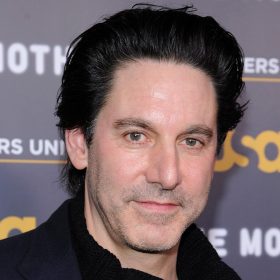 Scott Cohen
Scott Cohen is a renowned American actor with a repertoire spanning over 100 diverse projects. He gained prominence primarily through his numerous television appearances. One of his standout roles was in the series "The 10th Kingdom." Subsequent to this, he graced iconic American TV endeavors, notably the film "Gia" and series like "Law & Order," "Castle," "Necessary Roughness," among others.
What we know about this person
Date of birth:
December 19, 1961
Zodiac sign:
Birthplace:
New York City, New York, USA
Marital status:
Married to Anastasia Traina
Occupation:
actor, film producer
Early life
Born on December 19, 1961, in The Bronx, New York, Scott was the son of Leatrice, an educator, and Jack Cohen, a jazz enthusiast. As a child, he aspired to emulate his father's musical journey. Pursuing this passion, he mastered the piano and, at 18, joined the music department at the State University of New York at New Paltz. Yet, before long, his aspirations shifted towards the world of acting.
Career
Embarking on his acting journey wasn't immediate for Scott. To make ends meet, he initially juggled roles as a teacher, server, and newspaper distributor. Recollecting a memorable incident, he once mentioned serving coffee to the legendary Al Pacino. By 1990, Scott started making his mark in off-Broadway productions, eventually landing a significant role in the horror film "Jacob's Ladder," starring Tim Robbins.
Following his cinematic debut, offers began pouring in for Scott. He featured in an array of TV movies and series. In 1996, he depicted a pivotal character, journalist Jake Quinlan, in the interactive movie-quest "Ripper." For years, he sought a part in the acclaimed series "Law & Order," and his persistence paid off when he was cast in three episodes.
In 1998, Cohen secured a role in the biographical drama "Gia," portraying Mike Mansfield. The film, chronicling the life of a renowned model, had him sharing the screen with luminaries like Angelina Jolie, Mila Kunis, Elizabeth Mitchell, and Faye Dunaway. The movie's success and subsequent accolades bolstered the actors' profiles.
In 2000, audiences were captivated by Scott's portrayal of the Wolf in the fantasy miniseries "The 10th Kingdom." Around the same time, he was seen in TV movies such as "Silent Witness" and "Perfect Murder, Perfect Town." In a single month, projects featuring Scott dominated television, leading "Entertainment Weekly" to dub him "Mr. February."
Between 2000 and 2003, Scott embraced the character of James Liberty in the comedic series "Gilmore Girls." He also made guest appearances in renowned series like "Oz," "The Practice," "Without a Trace," "Numb3rs," "CSI: Crime Scene Investigation," and more. From 2005 to 2006, viewers saw Cohen in "Law & Order: Trial by Jury," portraying Detective Chris Ravell.
In 2007, he featured in the TV movie "One More Day." Two years on, he collaborated with Robert De Niro, Sam Rockwell, and Drew Barrymore in "Everybody's Fine." Subsequently, he took on a lead role in the melodrama "The Other Woman," alongside Natalie Portman. 2010 saw him in series like "Castle," "Grey's Anatomy," "Hawaii 5.0," and "Blue Bloods."
From 2011 to 2013, Scott embodied the character of Nico Careles in the dramedy "Necessary Roughness." Post its culmination, he was seen in six episodes of "The Carrie Diaries," a prelude to the famed "Sex and the City." Between 2014 and 2018, he graced series such as "Person of Interest," "Elementary," "The Marvelous Mrs. Maisel," "The Bold Type," and "Allegiance."
His television roles were interspersed with commendable film performances. In 2015, he undertook roles in "James White" and "Jack of the Red Hearts." 2018 saw him in the comedic drama "Write When You Get Work" and the Netflix movie "The Week Of," alongside Adam Sandler, Chris Rock, Steve Buscemi, and Roland Buck III.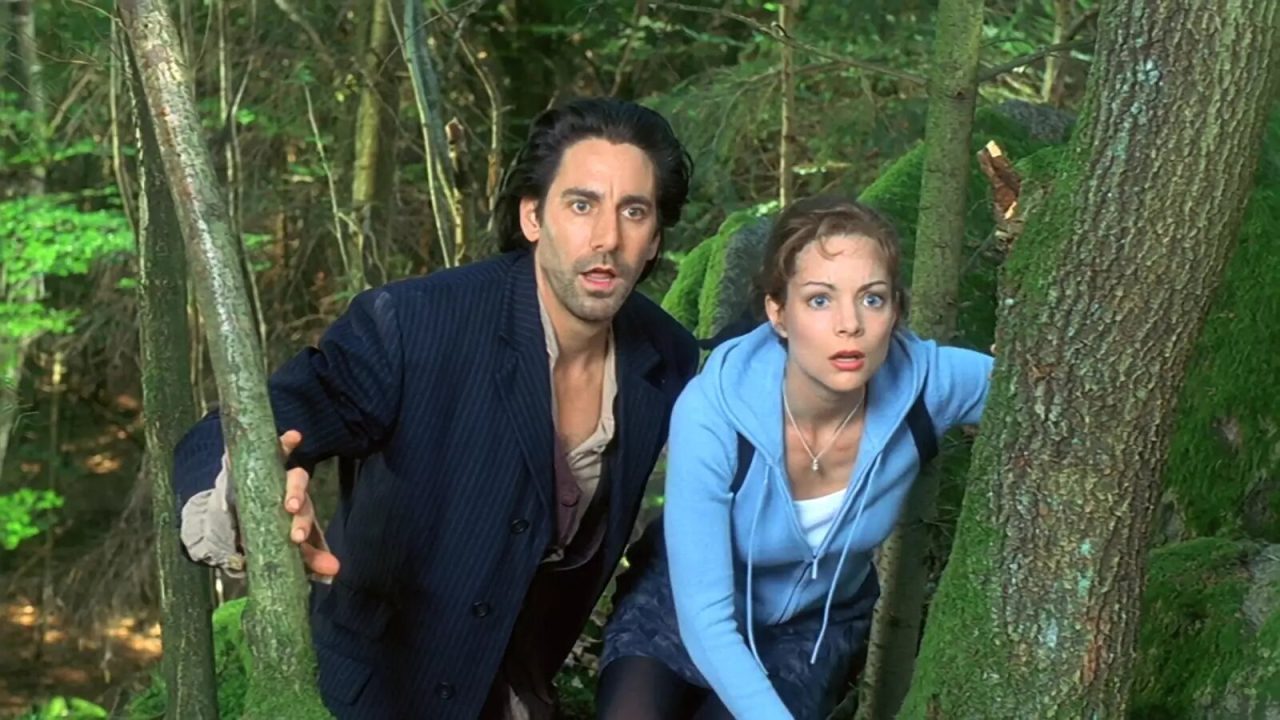 Scott Cohen and Kimberly Williams-Paisley in 10th Kingdom
Scott Cohen Movies and TV Shows
2017–…

The Marvelous Mrs. Maisel

Solomon Melamid

2016–…

Billions

Pete Decker

2012–2019

Elementary (episode "Corpse De Ballet")

Nolan Sharp

2010

Love & Other Drugs

Ted Goldstein

2009–2016

Castle (episode "Den of Thieves")

Lieutenant Stan Holliwell

2009–2016

The Good Wife

Jeffrey Nachmann

2005–...

Grey's Anatomy

Dr. Tom Evans

2000–2015

CSI: NY (episode "Yahrzeit")

Aaron Lesnick

1999

The 10th Kingdom

Wolf

1998

Gia

Mike Mansfield
Talk Shows
2002

The Late Late Show with Craig Kilborn

Role: Guest

2002

The Rosie O'Donnell Show

Role: Guest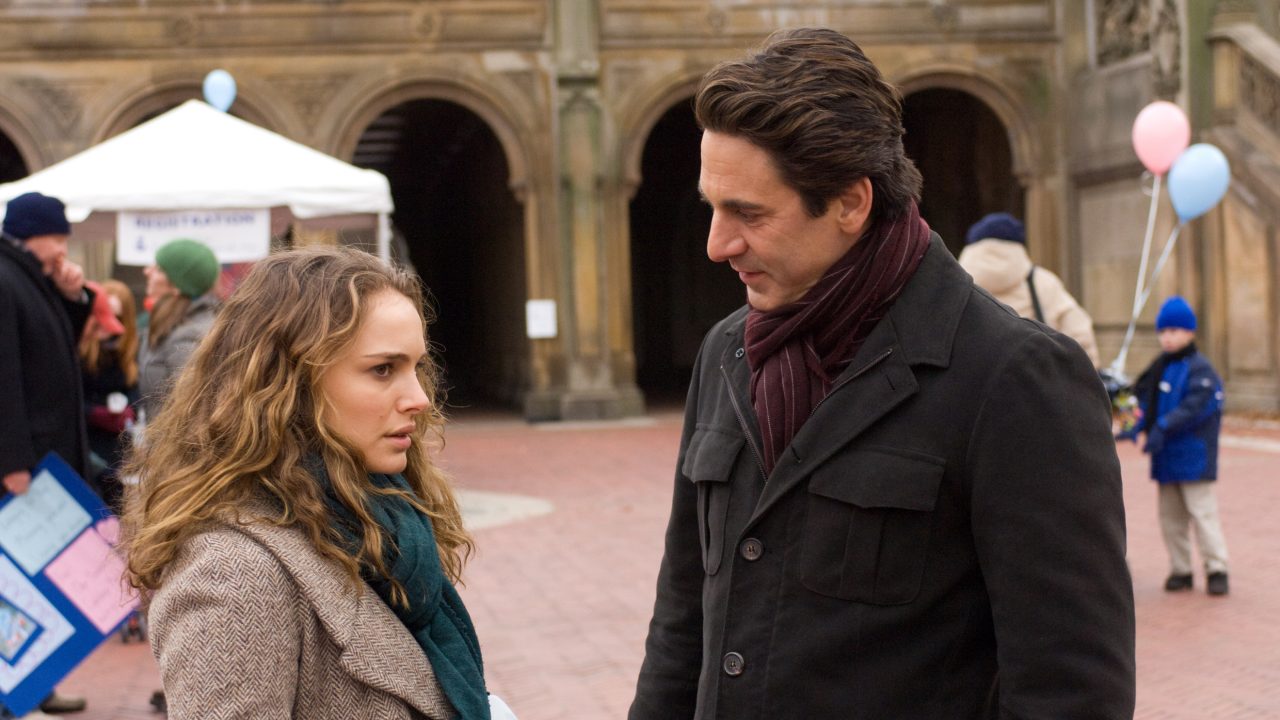 Scott Cohen and Natalie Portman in the movie The Other Woman
Scott Cohen's personal life and family
While honing his acting skills, Scott's path crossed with screenwriter Anastasia Train. The duo tied the knot in 1989, and by May 1995, they welcomed their son, Liam. In a candid conversation, Scott acknowledged that his demanding work schedule often kept him away from his son's upbringing. Presently, the family cherishes mountain getaways, and Scott indulges in his love for piano and literature.
Scott Cohen now
Scott remains active in the acting domain. In 2021, he undertook episodic roles in various series. September 2022 witnessed the premiere of a reimagined version of the 2009 film "Iron Cross," titled "Beautiful Blue Eyes," crafted especially for theatergoers. Scott is engrossed in upcoming ventures and frequently partakes in charitable events and forums.
Published:
August 18, 2023
Updated:
September 26, 2023