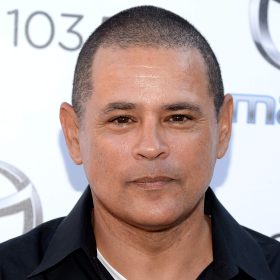 Raymond Cruz
Raymond Cruz, an American actor with Mexican heritage, has graced the screen in various memorable roles. He is renowned for his portrayal of Detective Julio Sanchez in the TV series "The Closer" and its offshoot "Major Crimes." Additionally, he gained recognition for bringing the character Tuco Salamanca to life in the hit series "Breaking Bad" and its spin-off "Better Call Saul." Raymond Cruz's journey in the entertainment industry persists as he continues to take part in fresh television endeavors and Hollywood productions.
What we know about this person
Date of birth:
July 9, 1961
Zodiac sign:
Birthplace:
Los Angeles, California, USA
Marital status:
Married to Simi Cruz
Early life
Born into a Mexican immigrant family on July 9, 1961, Raymond Cruz hails from Los Angeles as his hometown. He spent his formative years in East Los Angeles, an area plagued by criminal gangs. In an interview, the actor revealed witnessing distressing scenes on the streets, but his passion for literature guided him down the right path. Raymond pursued his studies at East Los Angeles College, majoring in philology.
Career
Raymond Cruz embarked on his acting journey during his college years, actively participating in student theater. His television debut came in 1988 when he secured a role in one of the episodes of "Knots Landing." Subsequently, he graced the small screen in series such as "Beauty and the Beast," "Freddy's Nightmares," "Matlock," "Hunter," "Murder, She Wrote," and more.
The early 1990s marked Raymond Cruz's transition to the silver screen. He assumed minor roles in films like "Out for Justice" and "Dead Again." Notably, in 1992, he appeared in the action-packed "Under Siege" alongside renowned figures such as Steven Seagal, Tommy Lee Jones, Patrick O'Neal, Andy Romano, and others.
Throughout his illustrious career, Raymond Cruz frequently found himself portraying military roles. Between 1994 and 2000, he embodied sergeants and military officers in movies like "Clear and Present Danger," "Operation Dumbo Drop," "Broken Arrow," and "The Rock." Simultaneously, he made guest appearances in TV series including "NYPD Blue," "The X-Files," "Seven Days," "The Practice," and "Star Trek: Deep Space Nine."
The early 2000s ushered in Raymond Cruz's presence in television series such as "24," "CSI: Crime Scene Investigation," and "The Practice." In 2005, he clinched the regular role of Detective Julio Sanchez in the Warner Bros. television series "The Closer," which ran until 2012. Raymond graced the screen in 105 episodes and secured three nominations for the Screen Actors Guild Award for Outstanding Performance by an Ensemble in a Drama Series.
Between 2008 and 2009, Raymond Cruz left an indelible mark with his portrayal of Tuco Salamanca, a member of a Mexican drug cartel, in the acclaimed series "Breaking Bad." He shared the screen with Aaron Paul, Bryan Cranston, Dean Norris, and Bob Odenkirk. His exceptional talent garnered a Saturn Award nomination for Best Guest Starring Role on Television in 2010. In 2015, he reprised his role in the spin-off series "Better Call Saul."
In 2012, Raymond Cruz made an appearance in the series "White Collar." Simultaneously, he embarked on the project "Major Crimes," a spin-off of "The Closer." Across six seasons, Cruz breathed life into the familiar character of Julio Sanchez. In 2018, he featured in the TV series "Get Shorty." A year later, he assumed one of the leading roles in the horror film "The Curse of La Llorona."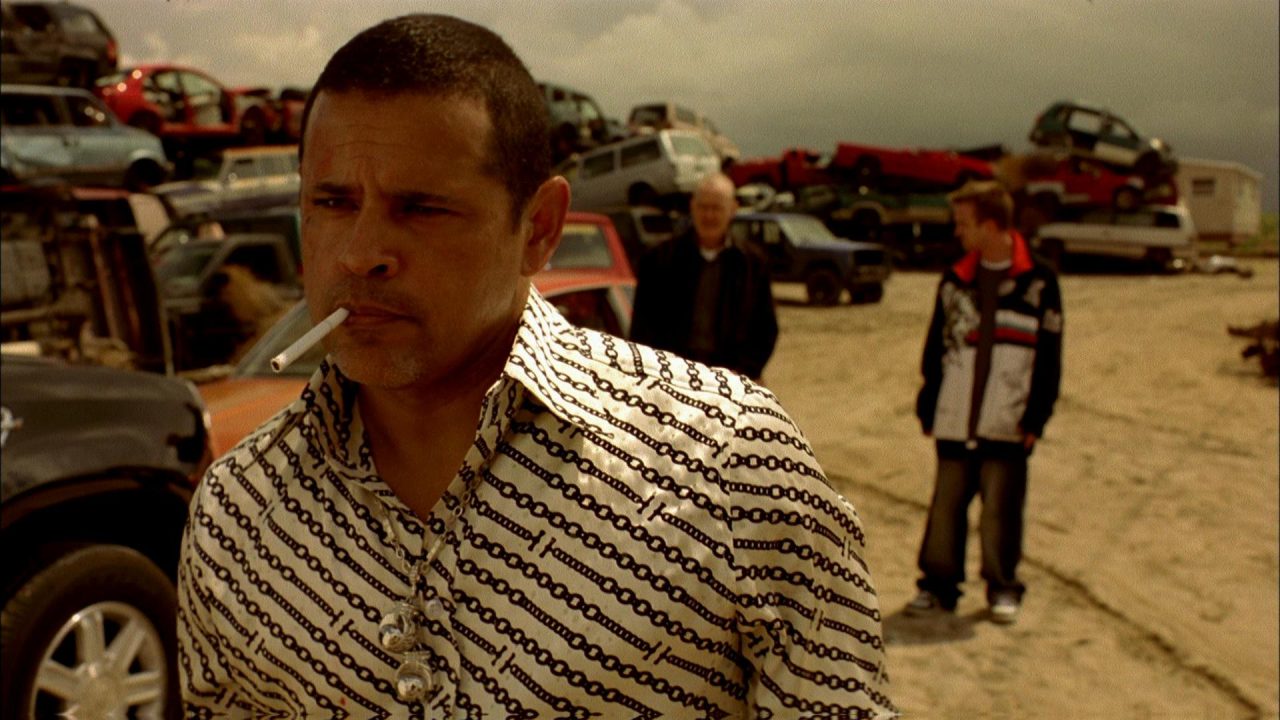 Raymond Cruz in Breaking Bad
Raymond Cruz Movies and TV Shows
2018

The Curse of La Llorona

Rafael Olvera

2015–2022

Better Call Saul

Tuco Salamanca

2009–2014

White Collar (episode "Most Wanted")

Enrico Morales

2008–2013

Breaking Bad

Tuco Salamanca

2005–2009

My Name Is Earl

Paco

2001

Training Day

Sniper

2000–2015

_Crime Scene Investigation

Donald Balboa / Miguel Durado

1997

Alien Resurrection

Private Vincent DiStephano

1993–2018

The X-Files (episode "El Mundo Gira")

Eladio Buente

1992

Under Siege

Ramirez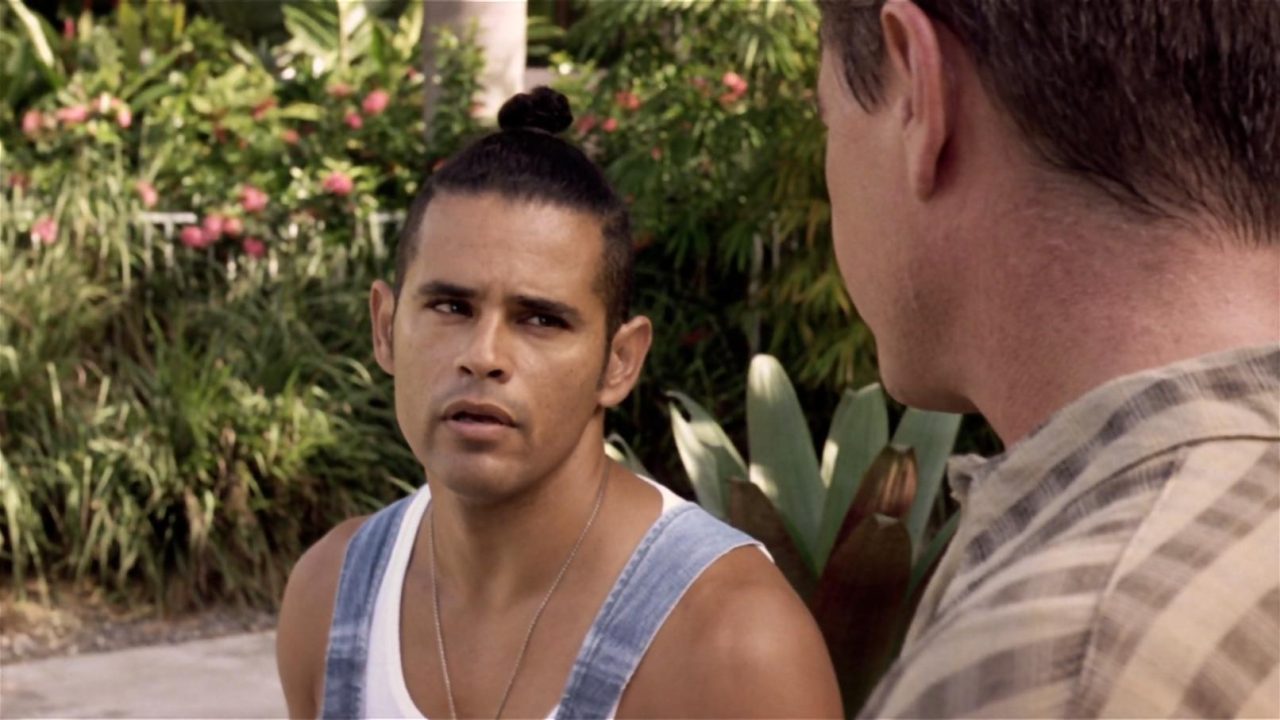 Raymond Cruz young
Raymond Cruz's personal life and family
Raymond Cruz opts to maintain a veil of privacy over his family and personal life. It is established that the actor is married to Simi Cruz. Official records indicate that the couple does not have children. Since his youth, Raymond has harbored a fervor for horseback riding and motorcycles. He takes pleasure in assembling vintage models from individual components. The crown jewel of his collection is the 1972 Moto Guzzi Eldorado police motorcycle, which he dedicated two years to refurbish.
Raymond Cruz now
Raymond Cruz's journey in the entertainment world persists as he continues to grace new projects. In 2022, he took on a prominent role in the comedy-drama film "10 Tricks." Additionally, he made a brief appearance in the series "The Big Lie." Most recently, the actor wrapped up filming for the detective drama "Six Feet." The near future promises the release of films such as "Serpentine" and "Alien Vacation," further solidifying his presence in the industry.
Published:
September 18, 2023
Updated:
September 26, 2023